ASCO Medidata
We Look Forward To Seeing You at ASCO Annual Meeting
Medidata Solutions
Accelerating Innovation in Life Sciences Through Data, Technology and Expertise
Medidata's platform has been used to conduct over 2,700 oncology studies at 70,000 sites that enrolled over 450,000 patients. By leveraging machine learning and AI to develop intelligent trials, our clients gain deep, actionable insights to support the frontlines of decision-making across R&D and commercialization.
Visit Medidata at the upcoming 2019 ASCO Annual Meeting from June 1-3 at booth 6147, and hear what the experts are saying about the use of technology and data analytics in advancing research and innovation in Oncology. Medidata has the first and only platform in the life sciences industry that can provide end-to-end solutions across the full lifecycle of pharmaceutical product development.
Attend our Poster Session – June 2 at 8 am, Abstract #9108
Medidata will be presenting our latest data on Synthetic Controls™ as a poster presentation. Please be sure to attend the Lung Cancer—Non-Small Cell Metastatic Poster Session on June 2 at 8am to view our poster on Synthetic Control Arms™ – Non-small cell lung cancer (NSCLC) case study examining whether results in a randomized control arm are replicated by a synthetic control arm (SCA).
Meet the Experts – June 1- 2
Our industry experts will be available on June 1-2 to meet and discuss any of the topics that might be of interest.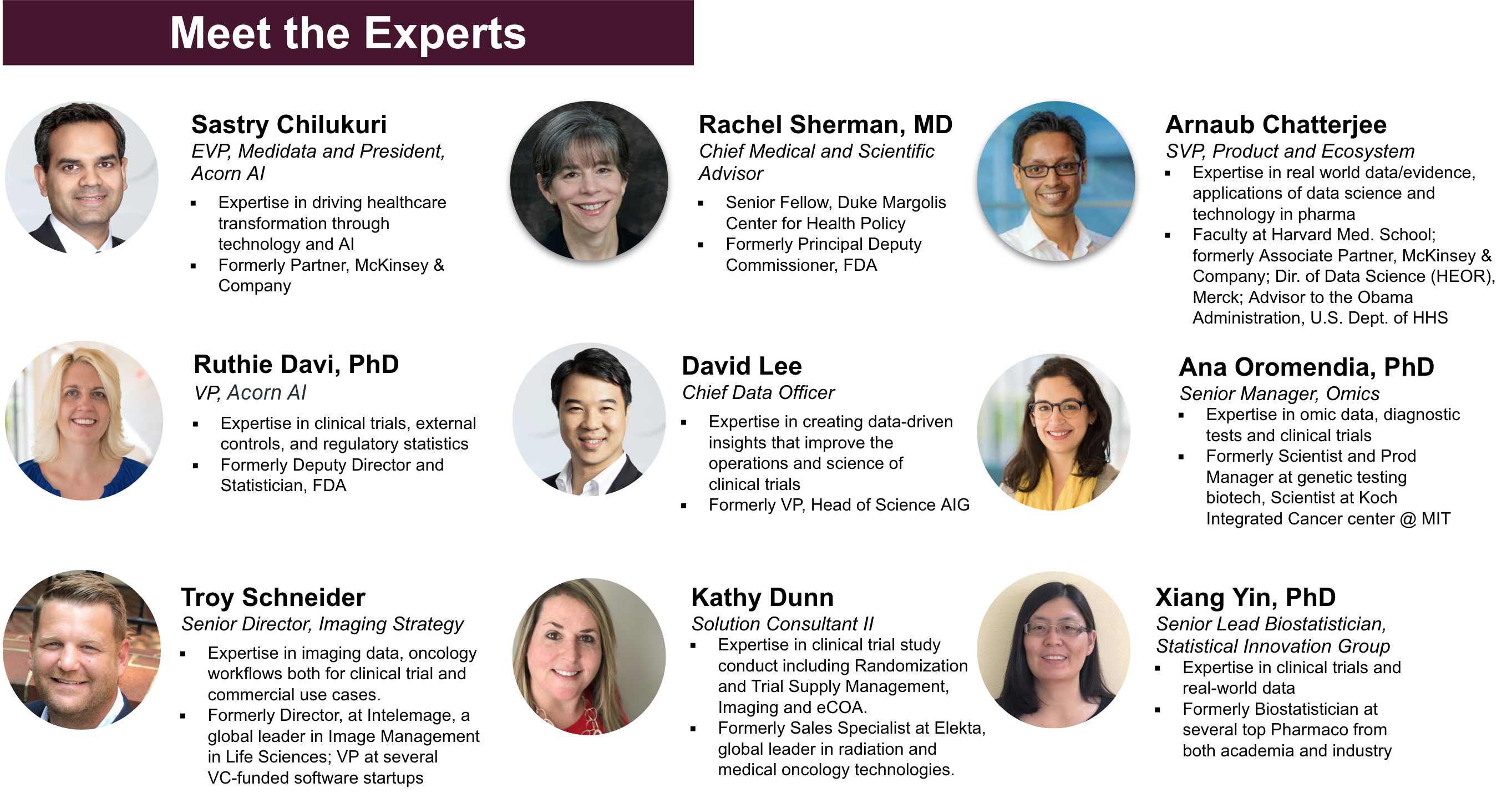 Please select the date/time you'd like to meet:
Co-Founder Glen de Vries gives a tour of the Medidata ecosystem in the demo video
Accelerate the business of research with the e-clinical platform that's powerfully patient-centric.