Flexible Study Build Model Meets Changing Business Needs

"We didn't go shopping, we knew we wanted to use Mediata and it was a matter of working to find the right study build model to fit our business needs."
Patrick Zbyszewski, Director of Clinical Data Management, Onconova Therapeutics
5 fewer days spent entering data
2 weeks to build your study
25% Faster eCRF data entry
Onconova
Onconova Therapeutics, Inc. is a Phase 3-stage biopharmaceutical company focused on discovering and developing novel small molecule drug candidates to treat cancer, with a primary focus on Myelodysplastic Syndromes (MDS).
LOCATION
North America
SIZE
Small & Medium Pharma
The Challenge
Onconova faced difficulty screening patients due to unpredictable eligibility criteria for the rare indication qualifications of their studies.  Their old process for patient screening involved manual efforts, communicating with clinical sites through emails and non-documented telephone conversations to determine if candidates were eligible. Given their enrollment challenges, Onconova could not afford to lose qualified patients due to manual process errors and lack of quality control.
In 2010, Onconova first started using electronic data capture (EDC) to be on the cutting edge of clinical technology. Soon after contracting with another vendor, they began conversations with Medidata to move forward on the Medidata Platform once their contracted studies were complete.
The Solution
Onconova initially selected Rave EDC and Rave Coder. Over time, Onconova added more solutions than anticipated, including Rave RTSM and Edge Targeted SDV, which restructured their targeted monitoring plan and leveraged the full suite of Medidata reporting tools.
"A lot of sites were happy to hear we were going over to Medidata."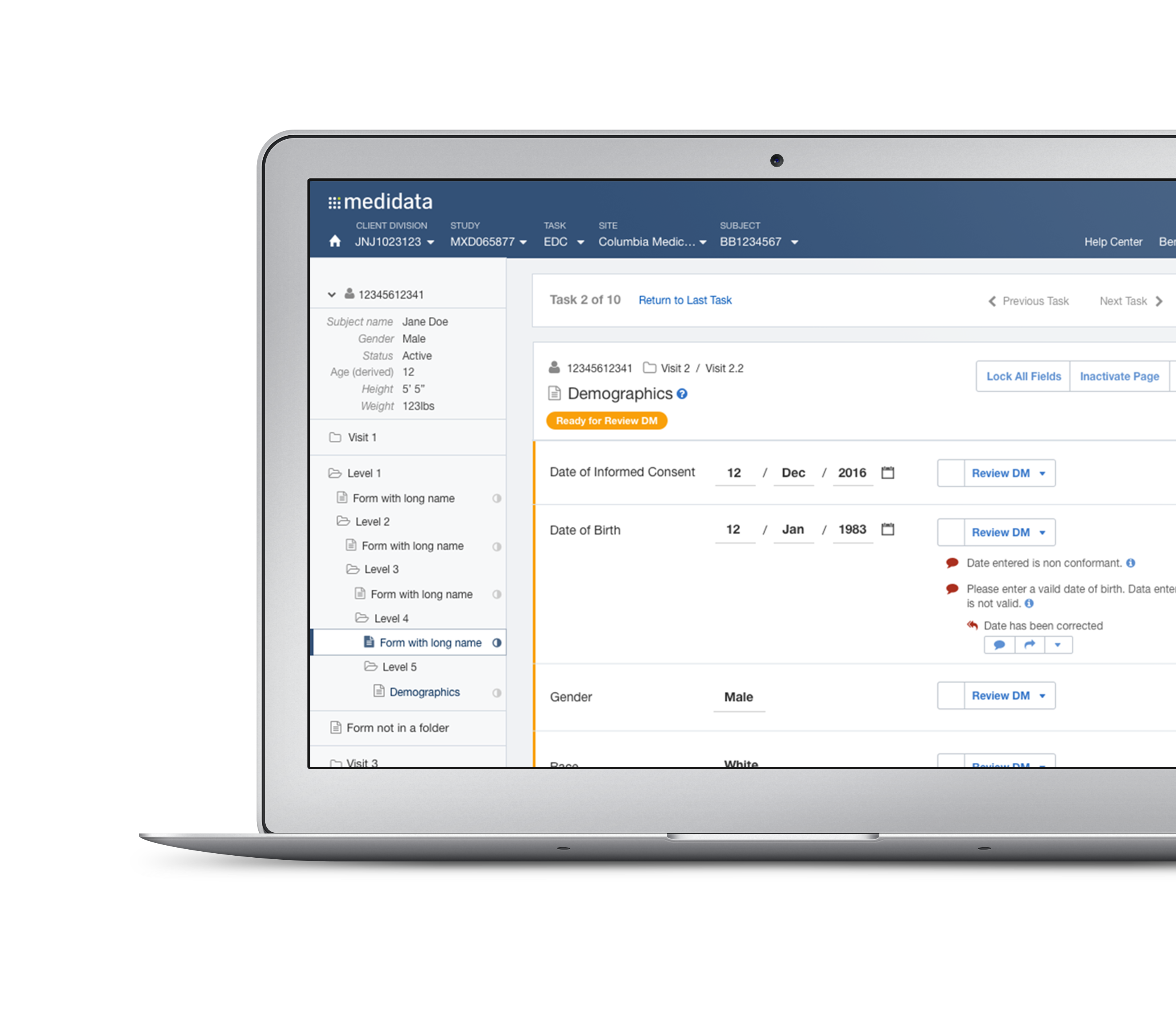 Rave EDC
Rave is the world's leading unified EDC/CDMS solution and the cornerstone of the Medidata Clinical Cloud.