Medidata Blog
Medidata NEXT Speaker Profile: Antiviral Pioneer Raymond Schinazi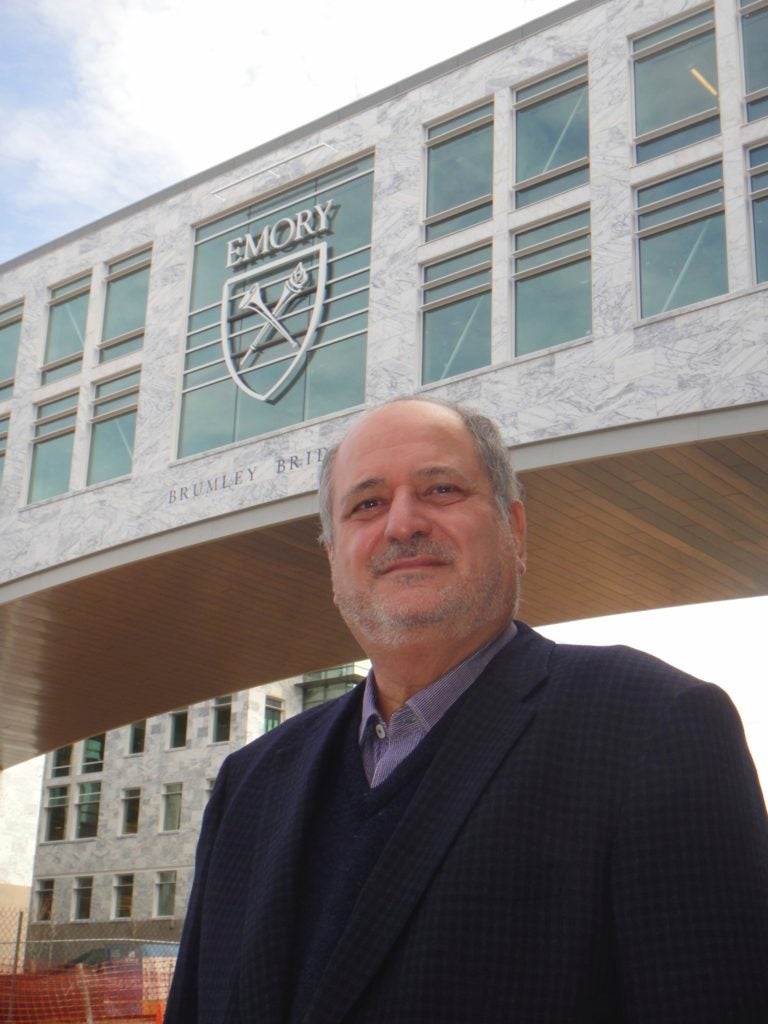 November 14, 2017
You may not know Dr. Raymond Schinazi's name or recognize him at the airport, but his impact in life science is unmistakable. His pioneering work has led to important antiviral drug discoveries and saved millions of lives from infections caused by HIV and hepatitis B: stavudine, lamivudine, and emtricitabine. He later founded the biotech company Pharmasset, which was eventually purchased by Gilead for $11.4 billion, in large part for Pharmasset's hepatitis C therapy sofosbuvir, which, in combination with ledipasvir, has become one of the best-selling drugs in the world.
Dr. Schinazi will speak on November 9 at Medidata NEXT in New York City. Reserve your seat now.
Geeks Talk Clinical: What do you want to make sure you drive home to attendees at Medidata NEXT?
Raymond Schinazi: I think the key is, when you invest in biotech, you're not just investing in a company, you're investing in improving society. We need support, not only from drug companies, but advocates, government, universities, NGOs. All these people have to work together to be successful, and more importantly, to deliver lifesaving drugs to patients.
When I talk publicly, it brings attention to the issues of global access of the drugs and companies working together for the benefit of humankind. That's what we really, ideally, want to do. There's nothing wrong with making a reasonable profit. It costs a lot of money to do research, as you know, but it's an investment in all of us and our future.
We really need the cooperation of different groups. It's not just the Gileads or the Mercks or the J&Js. Patients depend on all of us. They depend on the FDA to ensure the drug is safe and effective, and they depend on the innovative chemists to make the drugs in the first place – they rarely get credit for their discoveries.
Geeks: And how do we then move forward with these discoveries?
Schinazi: You need data. Good-quality data are absolutely critical. Show me that the compound really works and is not just a pie in the sky, science-fiction approach that may or may not work. I want to see quality data, and that's what it's all about.
You need to have a champion behind the data too. They have to be dedicated and persuasive, despite people telling them it's not going to work. You have to prove them wrong.
There's a human being behind the science. Nothing gets done without the driver who believes in what he or she has. If you're data-driven, you believe in what you have, and you can make the decision to move forward or not.
Geeks: Any other tips for the industry?
Schinazi: We have to be okay with failure, as long as we persevere past it. If Drug A doesn't work, and Drug B doesn't work, maybe it's Drug C that is the winner. We don't fail. The drug fails, and not everything we touch works. I have been incredibly fortunate in my career, but I've also had some failures too, and I learned a lot from these failures.
People don't realize the amount of energy and money spent to get drugs to the public and the risk we take, because there are no rewards without a risk of failure. It's like buying a lottery ticket. You're not going to win if you don't play. Our job is to use our education, training and wisdom to improve the odds.
Geeks: What are you looking forward to at NEXT?
Schinazi: I've been in the basement for a long time. No sunshine, just working. And now, I'm coming out. I don't like putting myself in the spotlight, but I'm looking forward to meeting and connecting with interesting people and to continue to educate the public about our mission. That's the best part.