Medidata Blog
Olympic Moments at the European Medidata Symposium in Lausanne, Switzerland
April 27, 2016
Over 200 Medida-thaletes convened in the Olympic capital of Lausanne, Switzerland at the aptly named Beaulieu ("beautiful place") Congress Center October 14-16 to engage, collaborate and innovate in the spirit of transforming clinical development. Nestlé graciously hosted the event and their head of biostatics and clinical data management Stephane Collet set the stage by sharing some insight to the company's work in clinical research. Walking in to the room, most of us appreciated their contributions to the world of chocolate, but their commitment and depth of work in nutraceuticals is even more impressive and of course powered by the Medidata Clinical Cloud!
Keynote presentations by Andrea Pfeifer of AC Immune and Nina Tandon of EpiBone provided inspirational stories of how innovative the world of clinical research is, delivering miracles to patients suffering from Alzheimer's disease or those who need alternatives to reconstructive surgery for bone replacement. Their inspiring stories highlight the true value of the work we all do supporting clinical research — health and wellness of people. They set a very high bar for others but offered insights and inspiration for all to do so.
In the marathon event, Glen de Vries and Michelle Marlborough shared Medidata's vision and roadmap. It was hard not to be inspired by the possibilities that the company is bringing to the world of clinical development. Did you know that 7 of the top 10 drugs sold in 2013 included data collected using Medidata technologies? As we continue developing the platform, the potential for even more impact on the world of clinical development is nothing short of amazing.
Imagine being able include real-time heart rate data in a clinical trial or regulate the flow of medication based on data being collected at the same time. These technologies exist today and have a place on the Medidata platform, and will certainly help drive the development of treatments like the ones highlighted in the keynote presentations. Client attendees work hard to earn their trip to the symposium. These Medida-thaletes are inspired by the promise of being able to learn something new, meet an industry expert and gain insight into the direction Medidata is headed. Returning home with a medal in any of these areas is what makes these events so valuable. The Lausanne event was nothing short of spectacular in the variety and depth of opportunities to earn such a medal. Leading up to the presentations, there were a number of specialized workshops, including the safety forum, risk-based monitoring, regulatory developments and a session on implementing Balance. These workshops provided opportunities for novices and experts alike to share ideas and insights that are influencing clinical development.
Among the personal opportunities to dig into details were ten tables staffed by product experts, where attendees could discuss specific topics of interest, share ideas, get answers and build relationships. In the center of the conference center was an Innovation Lounge where both Medidata products and partner solutions were showcased. Many of the conversations started at the demo station led to "Hey, and maybe we could…" ideas that may well be presentations at future symposiums.
The symposium provided venues for people to explore ideas and concepts, including tracks on data management and technology (IT), ePRO, risk-based monitoring, study optimization, clinical finance, with presentations from sponsor and partner practitioners — the real users of the solutions being developed at Medidata. In addition, there were forums for executive management and partners to discuss value and opportunities to innovate. As Medida-thaletes exchanged business cards, made plans to follow up and finished their events, it was clear the attendees were fierce competitors in the realm of transforming clinical development, which is indeed a challenge of Olympic proportions. *Guest blogger Ross Rothmeier is a VP of technology solutions, R&D at Medidata. You can reach Ross by email or follow him on Twitter @RossClinCloud. TWEET THIS:
Transforming clinical development is a challenge of Olympic proportions & we're up to it! @RossClinCloud #MedidataSYM http://t.co/leDY6KfIck — Medidata (@Medidata) November 4, 2014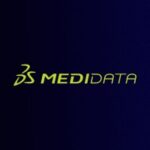 Medidata Solutions