Medidata Blog
What's Ahead for mHealth Enabled Clinical Trials?
August 08, 2016
Have you ever wondered what others in the life sciences think the future holds for mHealth enabled clinical trials? Medidata asked just this question at a panel moderated by our own Kara Dennis, Managing Director of mHealth, at the NY Bio 25th Anniversary Conference this spring. In the video clip above you'll get an overview of the panel from a couple of the speakers who joined us at the event.
In the clip you'll see Kara Dennis, Tomasz Sablinski, CEO of Transparency Life Sciences, and Valeska Schroeder, vice president of product management at Vital Connect, discussing their companies and products as well as their thoughts on the future of mHealth in clinical trials. One of our speakers even believes that designing clinical trials around mHealth technology could reduce research costs by 90% or more!
Aside from the panel, one of the other event highlights was keynote speaker Siddhartha Mukherjee, the Pulitzer Prize winner for "The Emperor of All Maladies." The cancer physician and researcher will also be our keynote speaker at the Medidata Symposium in Washington, DC, this October.
Interested in learning more about introducing mHealth into clinical trials? Be sure to check out our website for more information on how our products can speed up innovation in drug development and enhance patient engagement.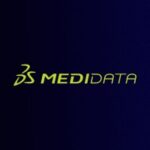 Medidata Solutions