The CDMO Opportunity
Data Sheet: Is your Technology Solution Keeping Pace?
The CDMO space is expected to accelerate in growth by at least 50% to a $150B market by 2025. As the demand from pharmaceutical organizations increases, CDMOs can invest in technology and grab new opportunities – or fall behind their competition.
Download the BIVOIA Discoverant data sheet to learn more about key solutions to:
Control product quality, variability, and yield
Empower production operations
Maximize efficiency and profitability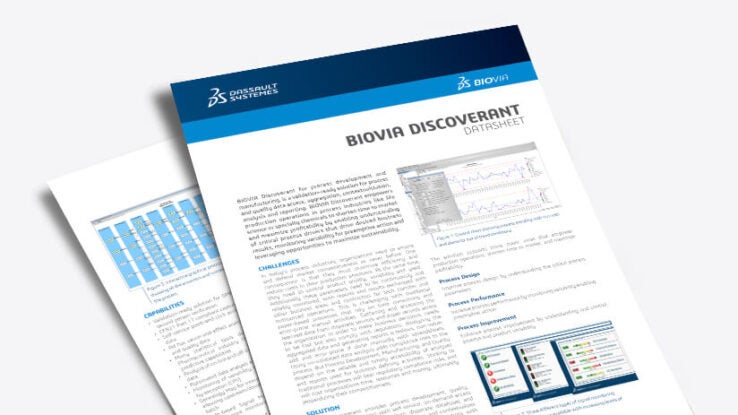 What are cookies?
We may collect information using "cookies." Cookies are small data files stored on the hard drive of your computer or mobile device by a website. We may use both session cookies (which expire once you close your web browser) and persistent cookies (which stay on your computer or mobile device until you delete them) to provide you with a more personal and interactive experience on our Site.
Complete details can be found in our
Privacy Policy
.