Leading With Trust and Transparency
Medidata's Unified Protection Strategy
Medidata's Unified Protection Strategy encompasses our secure, stable, and scalable cloud platform, robust data governance processes, and an inspection-ready quality management system – all critical enablers to successful clinical trial execution. Our Information Security, Privacy, and Quality Management teams  work in unison to safeguard your data and provide solutions that ensure your regulatory compliance.
The foundational element of the Unified Protection Strategy is transparency in our business processes. From numerous third-party attestations and certifications that assess and validate our systems to comprehensive insights into our software development life cycle, the business transparency that Medidata provides has been earning your trust for more than 20 years.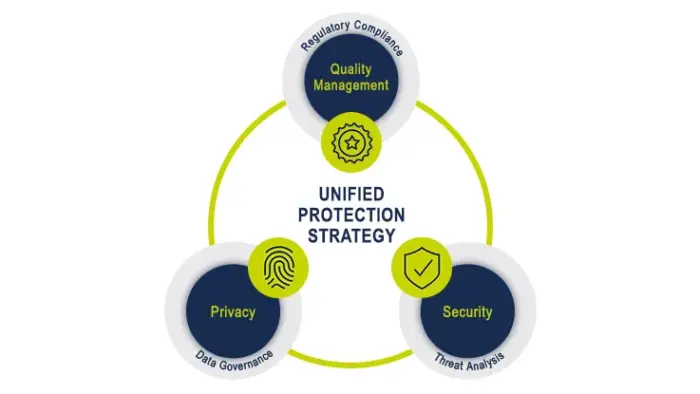 The Unified Protection Strategy
A Trusted Advisor and Compliance Champion
Medidata's Quality Management experts are trusted advisors to the life sciences industry. We provide insights into existing and potential regulatory policy, influence regulatory strategy in conjunction with governing bodies, and advocate for our customers. Additionally, we maintain a robust and inspection-ready Quality Management System inclusive of policies and procedures to ensure that our products and services are developed, implemented, and maintained in a manner that exceeds your expectations and assures compliance with regulatory requirements.
Medidata's Position: Guideline for Computerised Systems and Electronic Data in Clinical Trials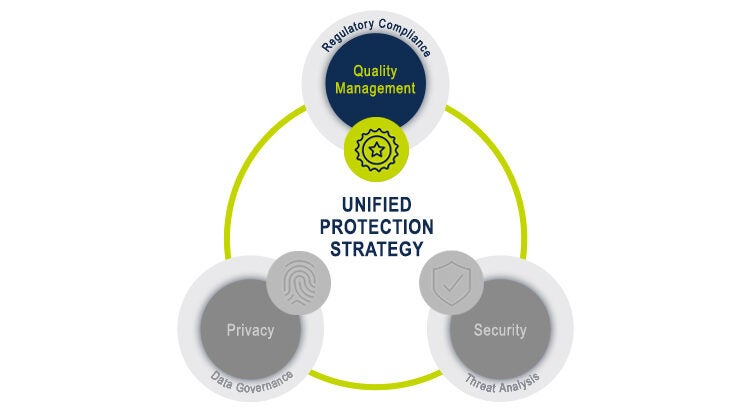 Safeguarding Your Data
Your data privacy is safeguarded through Medidata's integrated data governance program designed to ensure oversight and accountability. Medidata aligns with all regulatory data standards and adapts in real-time to ensure your compliance. Our commitment to data privacy shows –  Medidata was one of the first life sciences companies to achieve ISO 27018 certification for protecting Personally Identifiable Information (PII) in the cloud.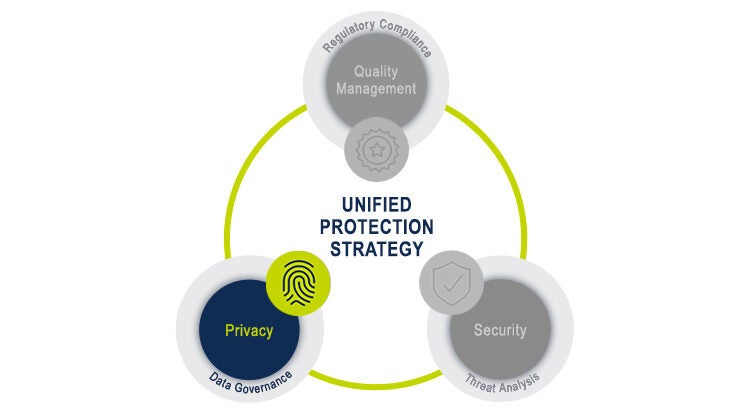 Providing a Stable and Secure Platform
With 99.9% uptime, Medidata's unified platform provides unmatched stability. Scalable to our clients' needs, Medidata's Information Security Program uses the principle of "Security by Design." Security protocols are built in at the design phase and are the foundation of our industry-leading unified platform that supports your end-to-end clinical development. By using the most advanced technologies and techniques, we protect your data against the newest threats in the cyberworld of increasing risk.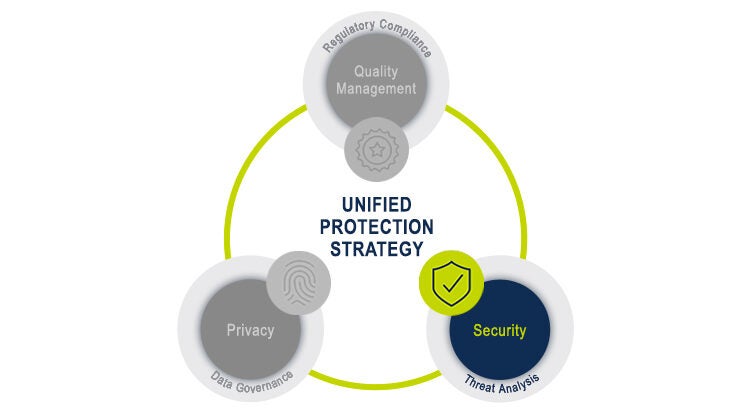 Our Accreditations and Certifications
When it comes to meeting strict industry guidelines,
Medidata has done the work.
Our Regulatory Compliance website contains documented position statements for Medidata customers, outlining how Medidata achieves compliance with key regulations such as ICH E6 (R2), 21 CFR Part 11, EU GMP Annex 11, the Ministry of Health, Labour and Welfare (MHLW) of Japan, and the National Medical Product Administration of China (NMPA).