Medidata Recognized as Asia Pacific Clinical Trial IT Solutions Provider of the Year by Frost & Sullivan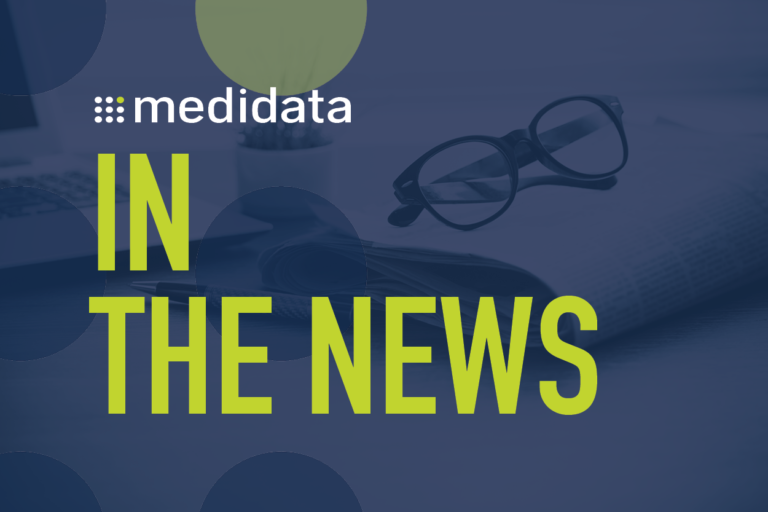 December 09, 2018
Dec 09, 2018, 22:34 ET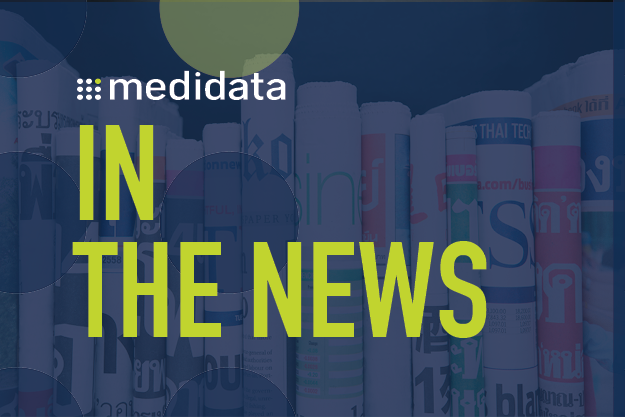 SINGAPORE, Dec. 9, 2018 /PRNewswire/ -- Medidata was honored with the Asia Pacific Clinical Trial IT Solutions Provider of the Year Award at the annual Frost & Sullivan Asia-Pacific Best Practices Awards banquet held at Shangri-La Singapore.
Aarti Chitale, senior research analyst, Transformational Health, Frost & Sullivan noted that Medidata is a prominent participant in the clinical trials IT solutions market, providing integrated solutions for clinical trial data management through a cloud-based unified platform with pioneering analytics. Medidata applies artificial intelligence and advanced analytics to deliver meaningful insights to over 1,100 customers across every therapeutic area and clinical phase. Its customer base, who range from emerging biotech to more established pharmaceutical and contract research organizations (CRO), highlights its technology's capability of catering to unmet industry needs.
"The company's machine learning algorithm and a complete suite of services enable robust financial performance and elevate it to a leading technology solution provider in the clinical trial industry. By adopting a collaborative business model, Medidata is establishing itself as a vital player in the global clinical trial IT market. Medidata owes its resilient brand value to its consistent delivery of high-quality products and services," she added.
"We are proud to be named the 2018 Asia Pacific Clinical Trial IT Solutions Provider of the Year by Frost & Sullivan. This award recognizes our commitment to accelerating the delivery of new therapies to patients around the world," said Julie Iskow, EVP Product Development and CTO, Medidata.
The recipients of the annual Frost & Sullivan Asia-Pacific Best Practice Awards were identified based on in-depth research conducted by Frost & Sullivan's analysts. The award categories offered each year are carefully reviewed and evaluated to reflect the current market landscape and include new emerging trends. The short-listed companies were evaluated on a variety of actual market performance indicators which include revenue growth; market share and growth in market share; leadership in product innovation; marketing strategy and business development strategy.
About Medidata
Medidata is leading the digital transformation of life sciences, with the world's most used platform for clinical development, commercial, and real-world data. Powered by artificial intelligence and delivered by the #1 ranked industry experts, the Intelligent Platform for Life Sciences helps pharmaceutical, biotech, medical device companies, and academic researchers accelerate value, minimize risk and optimize outcomes. Medidata serves more than 1,000 customers and partners worldwide and empowers more than 100,000 certified users every day to create hope for millions of patients. Discover the future of life sciences: www.mdsol.com
About Frost & Sullivan
Frost & Sullivan, the Growth Partnership Company, works in collaboration with clients to leverage visionary innovation that addresses the global challenges and related growth opportunities that will make or break today's market participants.
For more than 50 years, we have been developing growth strategies for the global 1000, emerging businesses, the public sector and the investment community. Is your organization prepared for the next profound wave of industry convergence, disruptive technologies, increasing competitive intensity, Mega Trends, breakthrough best practices, changing customer dynamics and emerging economies?
Medidata Contacts
Investor: Betsy Frank, +1 917-522-4620, bfrank@mdsol.com
Media: Erik Snider, +1 646-362-2997, esnider@mdsol.com
Frost & Sullivan Contact
Media: Melissa Tan, +65 6890 0926, melissa.tan@frost.com
SOURCE Frost & Sullivan