Acorn AI Commercial Data Solutions
Acorn AI Commercial Data Solutions
Acorn AI, a Medidata Company, provides commercial pharmaceutical organizations with the data management and insights needed to maximize brand success. As companies plan and execute on their launch strategies, they require trusted partners that can deliver technology and expert resources that enable success at all phases of the commercial drug lifecycle.
Characteristics of a Successful Drug Launch
Data Management is in our DNA
By leveraging our 15+ year history in commercial data management, Acorn AI delivers class-leading technology and expert services that make commercial life sciences organizations more effective and efficient. Through the investment we make in STRATA and LUMEN, our end-to-end data management platform and insights solution, and QUANTUM, our Real-World Evidence (RWE) platform, Acorn AI has created technology to drive continuous improvement, ensuring that our customers are operating on the cutting edge of life sciences data management and insights.
Commercial Strategy and Launch Planning
The early stages of a commercial launch are fraught with pivotal decisions, often made by lean teams with limited data. Acorn AI provides our customers with the infrastructure and expertise needed to acquire and analyze the right data to answer key questions in the months leading up to a launch.
Data Procurement
Finding the answers to challenging questions requires a combination of the right methods and the right data. Years of industry experience and partnerships with innovative, industry-leading data providers, allow Acorn AI to match customers' key questions to the most relevant data.
Solution Highlights
Acorn AI's data agnostic approach allows us to make unbiased recommendations to our customers, providing them the ideal data to answer their questions. 

Acorn AI's network of partnerships with best-in-class data vendors facilitates data acquisition on behalf of our customers as an independent third party.

The collective expertise of our team of industry veterans, data scientists, and researchers enables Acorn AI customers to benefit from the real-life experience of people who have faced the same challenges as our customers.
Real World Data Analysis
Acorn AI has built a robust suite of tools and processes designed to make sense of real-world data (RWD). Leveraging QUANTUM, Acorn AI's real-world evidence (RWE) platform, our team of experienced data scientists and researchers can provide answers to the key questions facing any company preparing to launch.
Solution Highlights
Understand your potential patient population with detailed profiles and lines of therapy.

Using diagnosis codes, treatment analogues, and demographic information, find pockets of untreated or undiagnosed patients by conducting a complex line of therapy analysis without writing a line of code.

Apply advanced analytical methods to move beyond traditional segmentation to target HCPs and accounts with greater accuracy.
Commercial Launch Roadmap
As companies prepare to launch, pivotal decisions regarding data, systems, and partners are made at sometimes breakneck speed. Those decisions act as the foundation for the data management and analytical capabilities for the organization throughout the launch. Key decision makers are still being hired. Drug labels are still undefined. Distribution networks are still in flux. Leveraging years of commercialization experience, Acorn AI provides a roadmap to a successful launch by guiding our customers through key decisions and ensuring that they will have the data and insights needed to support them. 
Solution Highlights
By "working backwards" from the insights and analytics required for launch, Acorn AI devises a plan that ensures our customers will have access to the information needed by field, market access, executive, and trade teams.

By creating a detailed data and systems integration plan ahead of systems implementations, customers gain visibility into the capabilities enabled.

Acorn AI experts provide support and recommendations as our customers define their distribution networks, establish service-level agreements, and data layouts.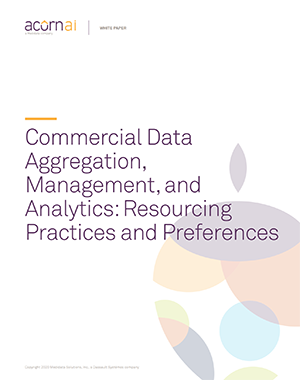 White Paper
Commercial Data Aggregation, Management, and Analytics: Resourcing Practices and Preferences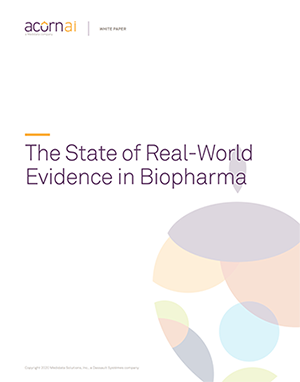 White Paper
The State of Real-World Evidence in Biopharma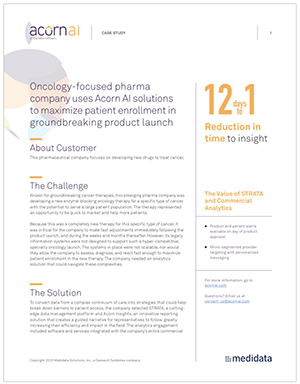 Case Study
Oncology-focused pharma company uses Acorn AI solutions to maximize patient enrollment in groundbreaking product launch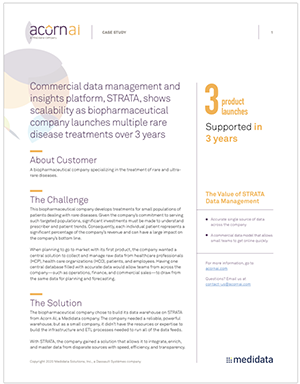 Case Study
Commercial data management and insights platform, STRATA, shows scalability as biopharmaceutical company launches multiple rare disease treatments over 3 years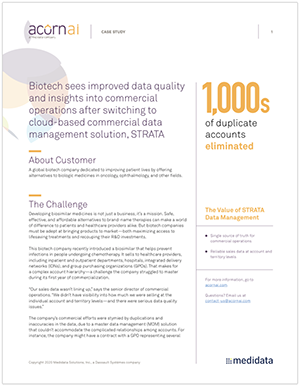 Case Study
Biotech sees improved data quality and insights into commercial operations after switching to cloud-based commercial data management solution, STRATA
LUMEN: Targeted Data Insights
In the rapidly changing, fast-paced world of commercial launch, access to timely, accurate information is critical to brand success. Field Sales and Market Access teams need access to real-time referral data to remove barriers to treatment and detailed customer profiles to prioritize outreach. Trade teams need to understand product movement through the distribution network and assess vendor performance. Executives require information to make strategic decisions regarding the direction of the business. Acorn AI has baked 15+ years of commercial launch experience into our standard report templates, providing a strong foundation that can be easily tailored to meet the needs of customers operating in a wide variety of functional roles and therapeutic areas.
Solution Highlights
Responsive, web-based insights for field sales, market access, marketing, and executive leadership.

User-based access and permissions ensuring security and compliance. 

Out-of-the-box reporting templates that accelerate the development of bespoke, targeted dashboards. 

LUMEN Data Insights supports a "bring your own tool" model, enabling users to create customer reports leveraging the Acorn AI commercial data model through a client-preferred data visualization tool.
Best-in-Class Commercial Data Model
The only constant during a drug launch is change. Despite careful, detailed, data-driven planning, commercial organizations must be ready to pivot on the fly in response to rapidly changing market and regulatory conditions. Acorn AI has developed a robust, flexible, and scalable data model that provides our customers with the data-driven insights required to respond to changing landscapes and which also works seamlessly with a variety of business intelligence tools.
Solution Highlights
Out-of-the-box data model optimized for generating insights in commercial life sciences. 

Intuitive data model and naming conventions are optimized for end-user insights generation. 

Seamless connectivity and support for platform BI tools (e.g. Tableau, Qlik, PowerBI, SQL Server, R, SAS) via virtual private cloud (VPC)

Metadata-driven controls for dimensions (e.g. products, channels, SKUs, specialties, diagnosis codes, etc.) provides flexibility and scale in both adding new elements and filtering existing ones.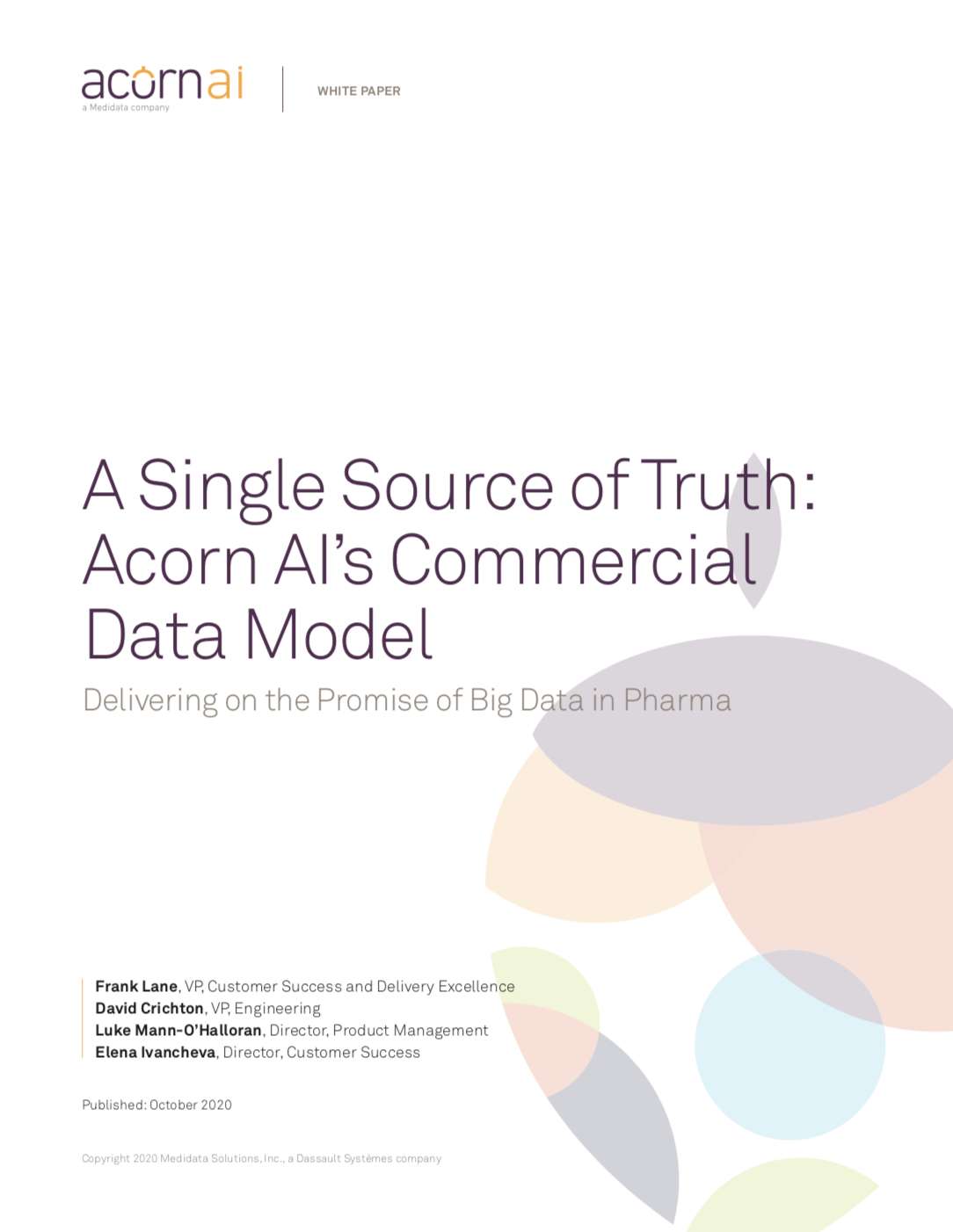 White Paper
A Single Source of Truth: Acorn AI's Commercial Data Model – Delivering on the Promise of Big Data in Pharma
Commercial Analytics
The exponential increase in volume and variety of data available to the life sciences industry has led forward-thinking companies to use data to drive brand success. The concept of "analytics" has transformed from static, descriptive, and retrospective to dynamic, predictive, and prospective in the past five years. Harnessing this new model can be daunting from the technology, expertise, and cost standpoints. 
Acorn AI has developed a suite of solutions that leverage advanced analytics (AI) and machine learning (ML), alongside the deep clinical expertise of the CDS team, that are opening the door of advanced analytics to commercial life science teams. Using real-world data, our solutions help organizations achieve success by finding more patients, anticipating and mitigating barriers to approval, and maximizing treatment adherence and outcomes.
Solution Highlights
Acorn AI's suite of AI and ML solutions give our customers the expertise and technical horsepower to make sense of their prescription, RWD, marketing, and field activity data.

Through advanced analytics, Acorn AI improves the accuracy of segmentation, locating those  physicians treating previously untreated or misdiagnosed patients. 

Our  solutions are used to optimize call planning and outreach, improving field team performance.

Using prescription and medical claims, our solutions provide Market Access and HEOR teams with the insight and RWE they need to improve reimbursement through comparative effectiveness and outcomes research.

Using prescription and claims data, Acorn AI helps commercial teams maximize adherence by predicting discontinuations due to adverse events, creating points of intervention and opportunities for field teams to deliver targeted messaging about dosing, titration, and other factors that could lead to treatment abandonment.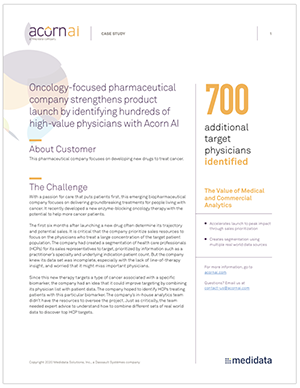 Case Study
Oncology-focused pharmaceutical company strengthens product launch by identifying hundreds of high-value physicians with Acorn AI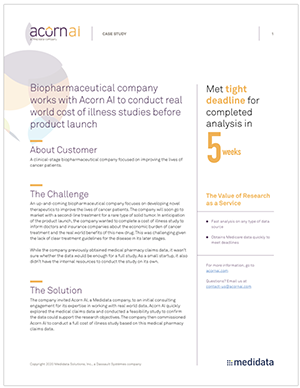 Case Study
Biopharmaceutical company works with Acorn AI to conduct real world cost of illness studies before product launch