Acorn AI
Answer the most important clinical and commercial questions across your life science enterprise with Acorn AI
Generate the evidence your clinical development program needs using the world's most robust source of historical clinical trial data combined with real world data
Learn more about the insight engine that can expand your access to real-time performance data and high-quality insights.
Accelerate the delivery of actionable insights to the frontlines of decision-making across research and development, medical and commercialization by using high-quality liquid data, technology, expertise and a thriving ecosystem.
Our products include Omics to make better go/no-go decisions; Intelligent Trials to improve study success and speed; Integrated Evidence to help demonstrate value to regulators, payors, providers and patients; Connected Patient Platform to integrate the new generation of medical devices within the digital healthcare ecosystem, and Commercial Data Solutions to provide a spectrum of data and analytics, including STRATA for commercial data management, QUANTUM for real-world evidence and health economics outcomes research, as well as additional commercial and medical analytics capabilities.
Get the latest data, insights and thought leadership from Acorn AI.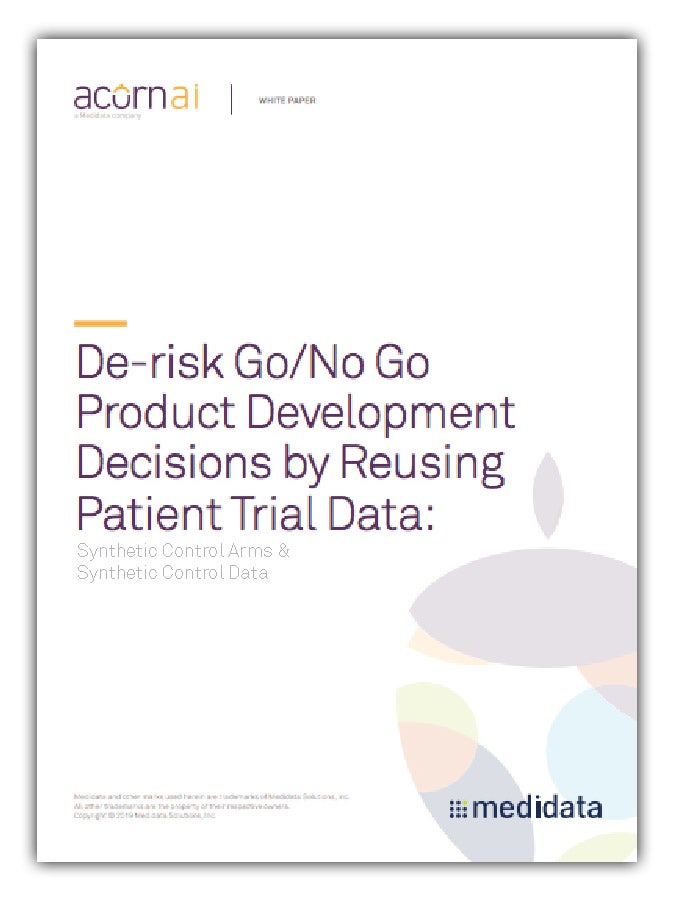 Featured Whitepaper
Learn how synthetic controls enable new insights for oncology clinical development and mitigates go/no-go decision risk. Synthetic control data can assist disease learning and future trial planning, and synthetic control arms provide precise data for confident interpretation of uncontrolled trials.
Industry leaders committed to shaping the future of life sciences
Our integrated team of scientists, physicians, technologists, and ex-regulatory officials bring deep expertise to frame the right questions and extract answers to support your most important decisions.
We aim to work with partners ranging from data and technology-focused startups to research arrangements with academic institutions to tackle big problems and help bring ideas to life.