Leadership
Leadership
We are driven by our mission to advance the development of new treatments.

Medidata's journey started in 1999 when a scientist working on his first clinical trial waded through inefficiencies and delays, and knew that technology could improve the process. Over time, we've grown to be the leader in clinical technology, with thousands of people working towards the same goal: using the latest technology to help our life science clients bring their life-saving new treatments to the public.
Leadership Team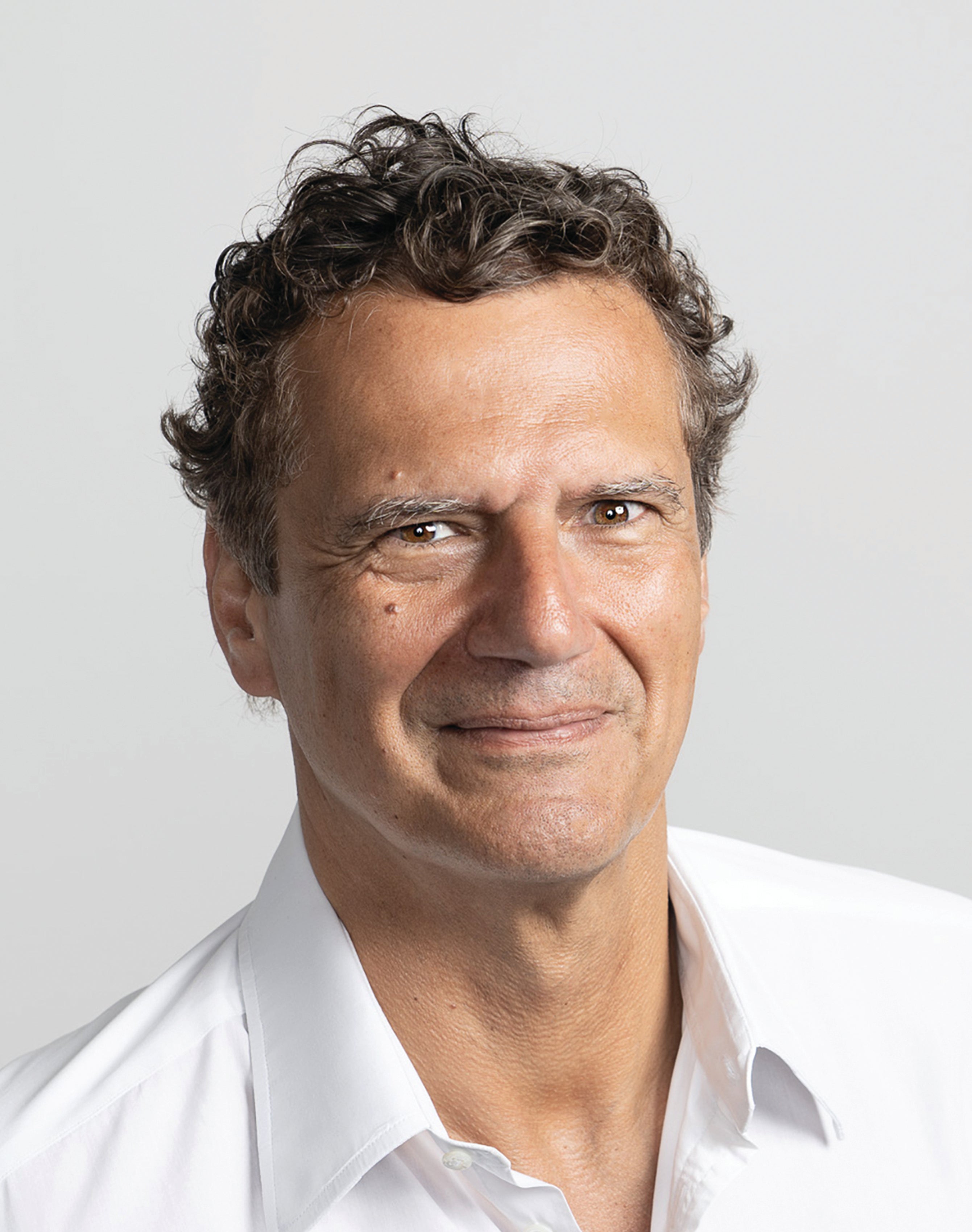 Tarek Sherif
Life Sciences & Healthcare Sector Board Chairman for Dassault Systèmes
Medidata co-founder Tarek Sherif assumed the full-time role of Life Sciences & Healthcare Sector board Chairman for Dassault Systèmes in July 2021.
Over the span of 20 years, in his role as CEO, Sherif led Medidata from startup to becoming one of the leading global providers of cloud-based solutions to the life science industry and the largest in clinical development, while defining the vertical cloud company business model. Medidata is the most-used platform for clinical trials around the world, powering tens of thousands of clinical trials, with millions of patients. Medidata is now also redefining the patient experience in clinical trials and is helping customers use the power of data and AI to bring safer drugs to market more quickly. In 2019, in one of the largest healthcare technology acquisitions in history, Medidata became part of Dassault Systemes.
Sherif has more than 35 years of leadership experience in health-tech and finance. Prior to Medidata, he co-managed and managed equity funds focused on public and private technology and life sciences companies, as well as holding various positions in finance.
Sherif received his BA in economics from Yale University in 1984 and graduated from Columbia Business School in 1991, where he earned a degree in business administration and finance. He serves as the co-chair of the Partnership Fund for New York City, which is focused on creating business opportunities and jobs for city residents. Tarek also sits on the advisory board of Students on Ice, a not-for-profit organization focused on inspiring youth through educational expeditions to the polar regions, and​ the Musculoskeletal Advisory Board at NYU Langone Medical Center​.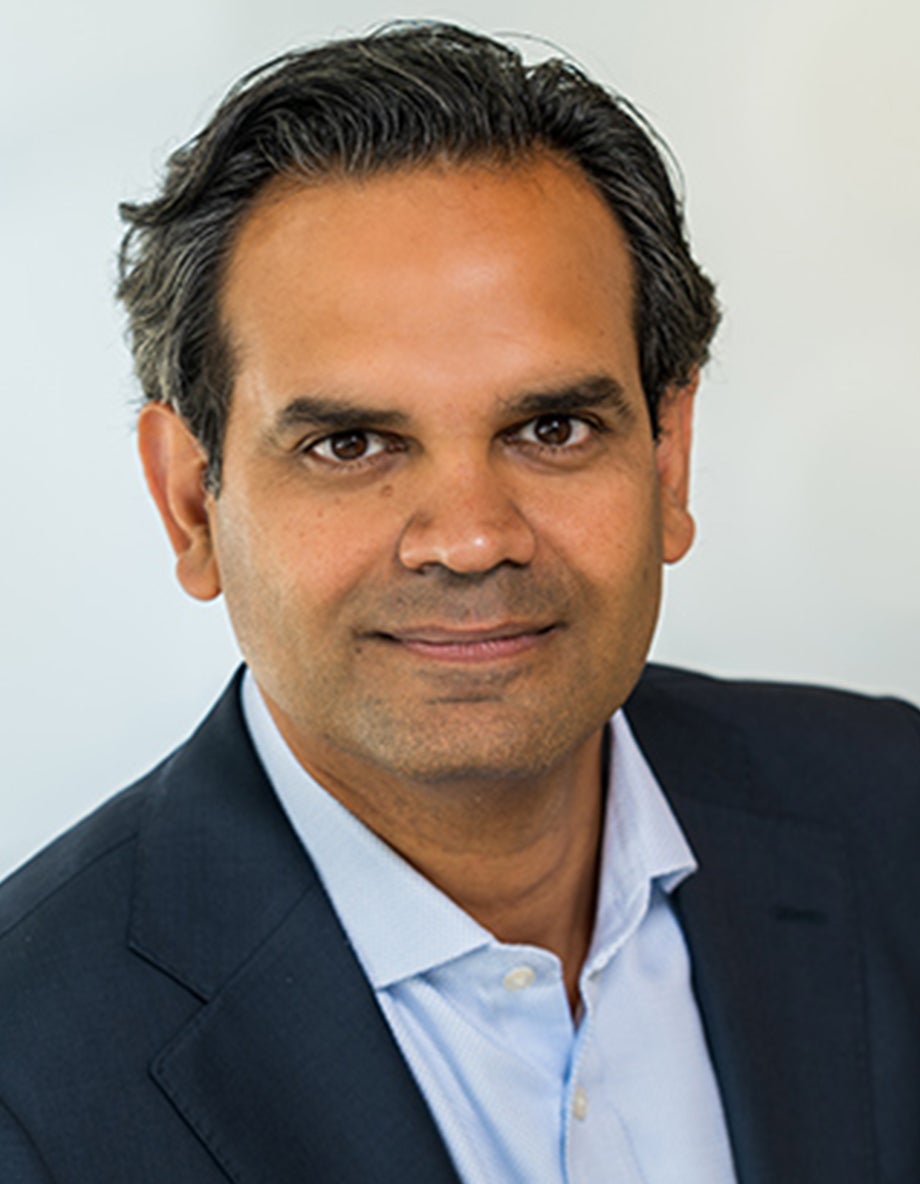 Sastry Chilukuri
Co-CEO Medidata, President Medidata AI
Sastry Chilukuri was named co-CEO of Medidata in July 2021. Chilukuri is also the Founder & President of Medidata AI, Medidata's Data Science business.
Chilukuri brings over 22 years of expertise in healthcare technology. Before joining Medidata, he was a partner at McKinsey & Company, where he worked for 12 years advising bio-pharma, medical device, technology, PE and public sector clients around the world. Prior to that, he worked for GE Healthcare in software engineering, product development and operations.
He is a sought after board member currently serving on the boards of Dassault Systemes Life Sciences & Healthcare sector and Cyclica, a data-driven drug discovery company.
His perspectives have been widely disseminated, including conferences, media and numerous publications on McKinsey Insights. He holds multiple patents.
Chilukuri holds a Master of Business Administration from the Kellogg School of Management, Northwestern University; a Master of Science from The Ohio State University and a Bachelor of Technology (B. Tech) from the Indian Institute of Technology (BHU), Varanasi, India.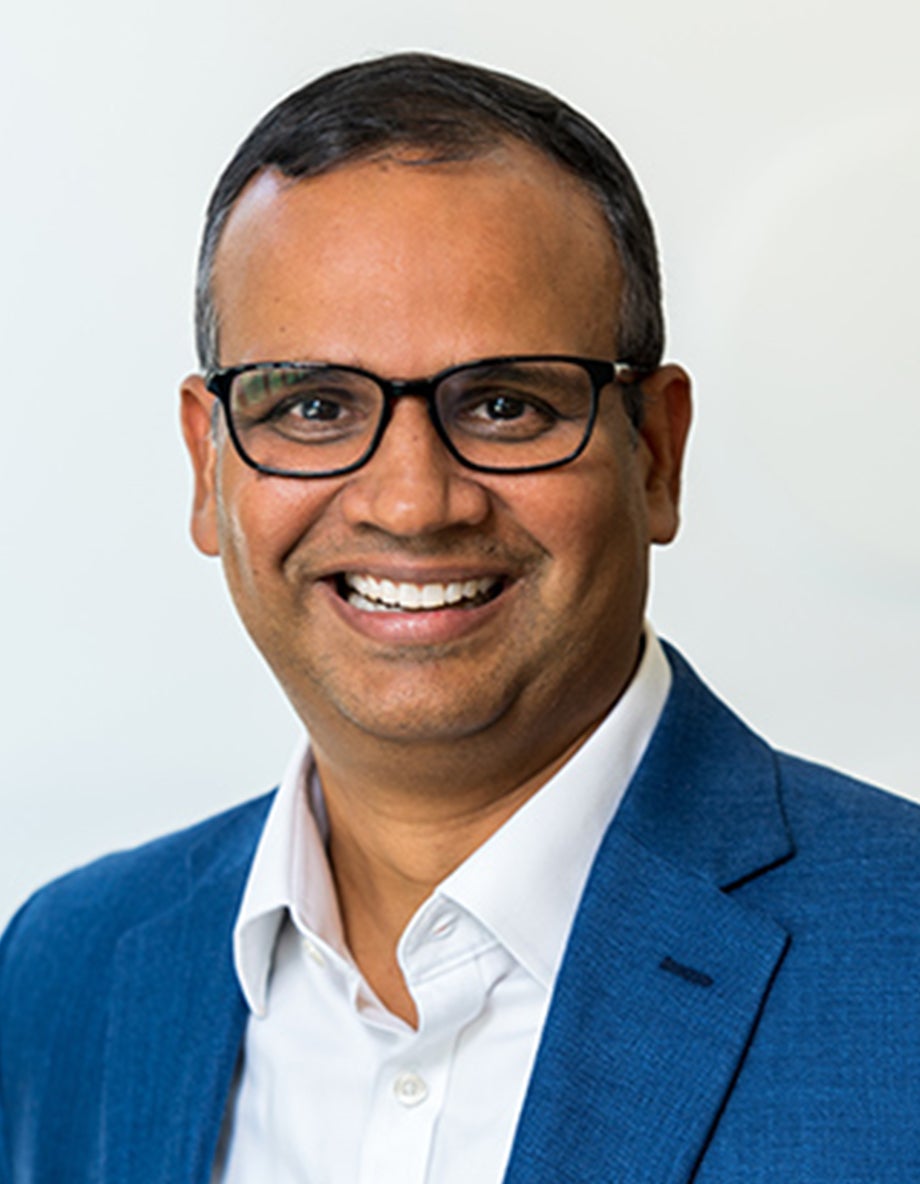 Dr. Rama Kondru
Co-CEO Medidata, Head of R&D
Dr. Rama Kondru was named co-CEO of Medidata in July 2021.
An innovative and inspiring leader with over 20 years of experience in pharma, medical devices, data science, and academia, Dr. Kondru previously served as 3DS Medidata EVP, Chief Technology Officer and Head of Product overseeing the R&D organization with a focus on patient centricity, engineering excellence and analytics. In 2020, Dr. Kondru was named a top 100 life sciences leader by PharmaVOICE.

Dr. Kondru joined 3DS Medidata in 2019 from Janssen Americas, a Johnson and Johnson company, where he held a global commercial technology role as Senior Vice President and CIO for Janssen Pharmaceuticals - Americas, and, before that, a CIO role overseeing R&D and Innovation in the J&J Medical Devices group. He had also served as Global Head of Data Sciences and Advanced Analytics at J&J.
Prior to Janssen, Dr. Kondru held leadership and scientific roles at UCB Pharma and Hoffmann-La Roche.
Dr. Kondru is well recognized in the industry, having received multiple innovation awards and been named author on over 25 patents and 30 peer-reviewed scientific publications. He has an undergraduate degree from the Indian Institute of Technology, Mumbai, and a Ph.D. in computational sciences from the University of Pittsburgh. He completed post-doctoral research  at the University of Pittsburgh Medical School and served as an adjunct professor at Duke University.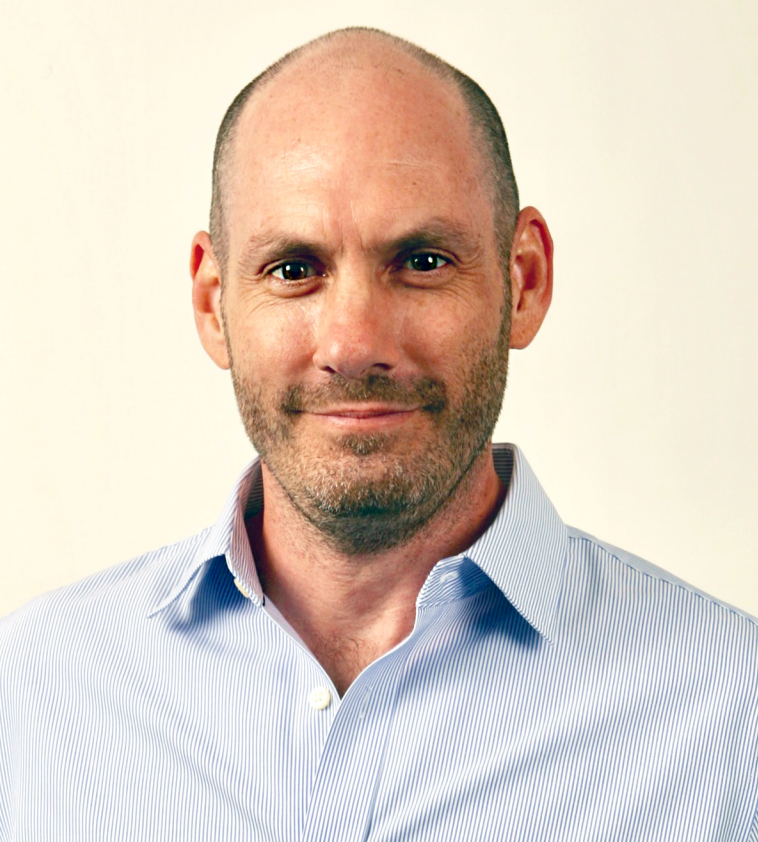 Anthony Costello
CEO Patient Cloud, Dassault Systèmes
Anthony Costello is CEO, Patient Cloud at Dassault Systemes. In this role, Costello leads the development of Medidata's patient-facing activities and solutions including de-centralized trials technology and strategy, Patient Cloud, Dassault Systèmes product apps, myMedidata patient portal, Disease Registries and Recruitment, Telehealth and Virtual Visits, and Sensor Cloud and Biomarker Discovery.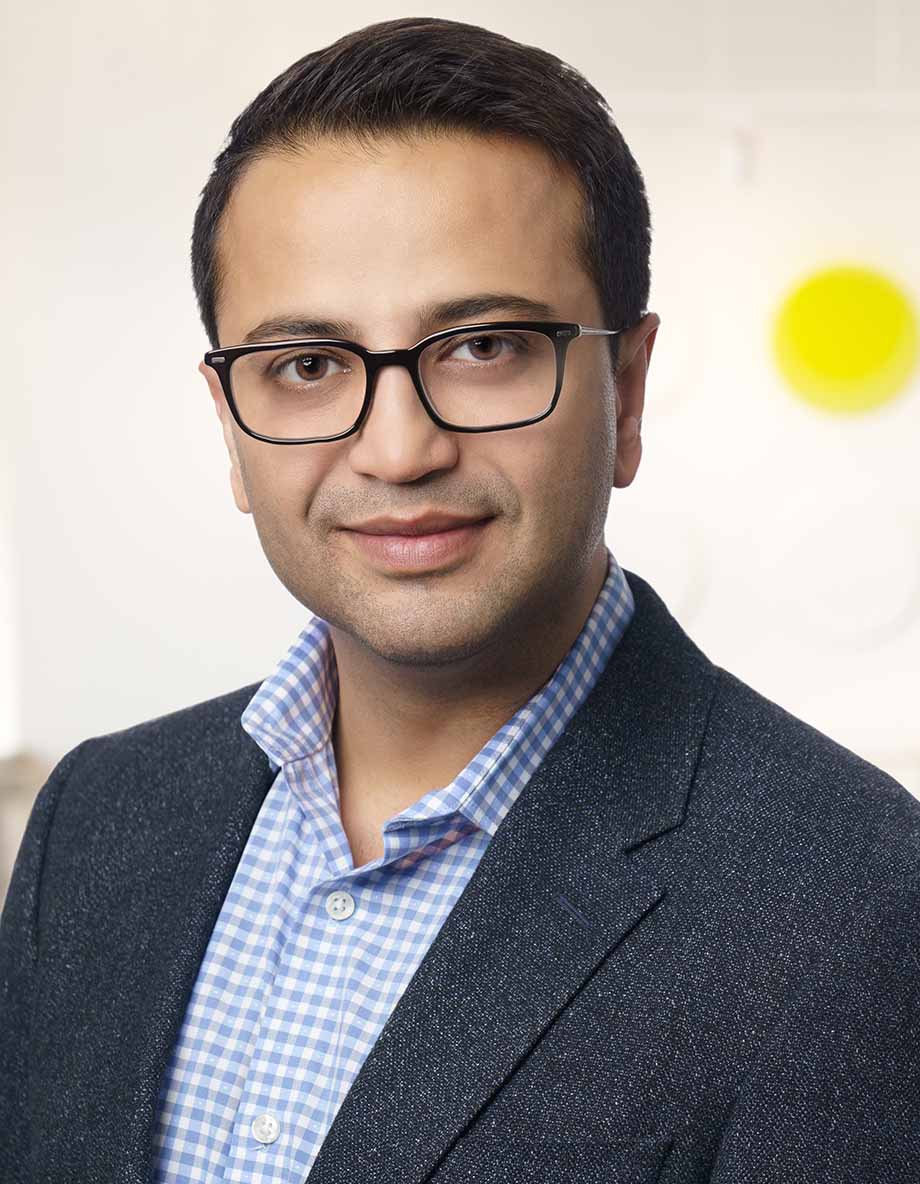 Naveen Bhateja
EVP, Chief People Officer
Naveen Bhateja is Executive Vice President and Chief People Officer at Medidata. In this role, Naveen oversees critical functions that instill Medidata's culture, contribute to the company's overall performance, and advance Medidata's purpose to Solve the Impossible.
As the head of the People Organization, Naveen leads an ecosystem comprised of Strategic People Partners, People Operations, Talent Acquisition, Diversity, Equity and Inclusion, Workplace Benefits and Resources, and Corporate Social Responsibility.
A 25-year industry veteran, Naveen's career reflects achievements in executive and management roles with industry leaders that include General Electric, JP Morgan Chase, Experian, and Amazon.
The recipient of several American Business Awards, his leadership has contributed to Medidata's score of 100 on HRC's Global Equality Index and appointment to the Great Place to Work list for workplace excellence.
A passionate mental health advocate, Naveen serves on the board for the non-profit Geeks Rule; is a board advisor to tech startups and to the Josh Bersin Academy and DNX Ventures. An alumnus of the Harvard Business School, he holds an MBA from the University of Leeds, and has received his Directorship certification from the National Association of Corporate Directors (NACD).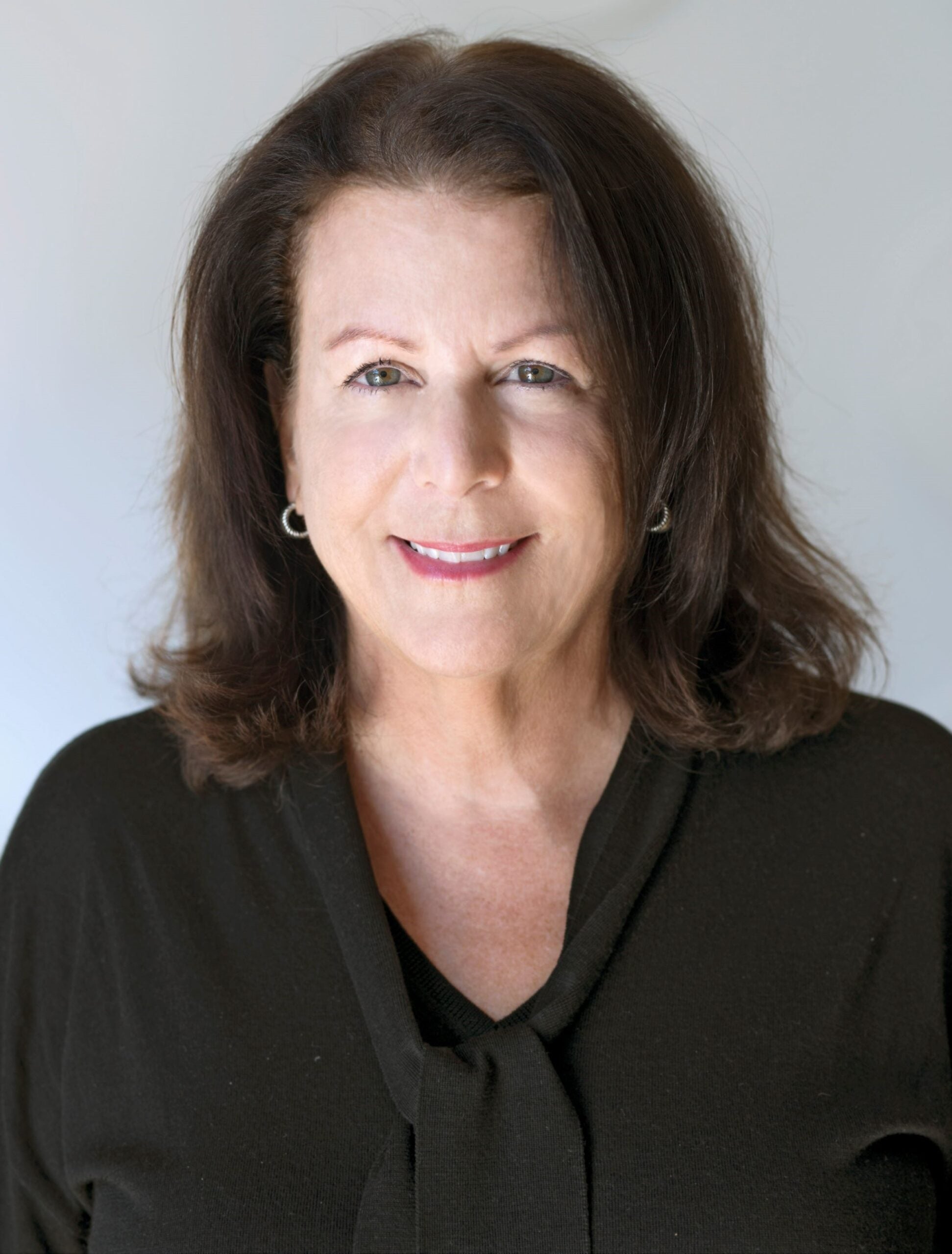 Janet Butler
Senior Vice President of Strategic Partnerships and Enterprise Accounts
Janet Butler is senior vice president, Enterprise and Strategic partnerships at Dassault Systèmes.     
Butler is responsible for the Life Science business surrounding global partnerships and enterprise clients. Butler's team works with clients and partners worldwide to deploy Medidata and Dassault capabilities that advance clinical testing and research. Butler joined Medidata in 2016 to lead their strategic partnerships and expanded her role to include leadership of the Enterprise business.    
Prior to Medidata, Butler worked at IBM for more than 20 years, where she held numerous leadership roles. Her most recent role at IBM was vice president of Hybrid Cloud. In this position, she led sales of the Hybrid Cloud Software across North America. She also held global roles leading worldwide sales for IBM Commerce and Industry Solutions. Butler arrived at IBM by way of acquisition and led software sales for IBM's Wall Street business.  
Butler graduated from the University of Delaware with a Bachelor of Science degree.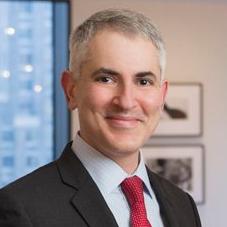 Rick Goldstein
EVP, General Counsel
Rick Goldstein serves as General Counsel at Medidata.
Goldstein leads Medidata's business-focused Legal team, which supports the company's commercial relationships, protects the company's intellectual property, advises on data privacy and protection regulations, identifies and mitigates enterprise risk, and guides Medidata through the cutting-edge legal issues attendant to creating transformative technology and data analysis products.
Prior to Medidata, Goldstein was a partner at Orrick, Herrington & Sutcliffe LLP, a leading global law firm, where he represented some of the world's best-known technology and pharmaceutical companies in antitrust, intellectual property, and other complex commercial litigation and investigations.  Earlier in his career, Goldstein was Deputy General Counsel at Internet advertising pioneer DoubleClick Inc., and was a member of the commercial/legal team at Merck & Co., Inc. He received a JD from New York University School of Law, and a Bachelor of Arts from the University of Pennsylvania.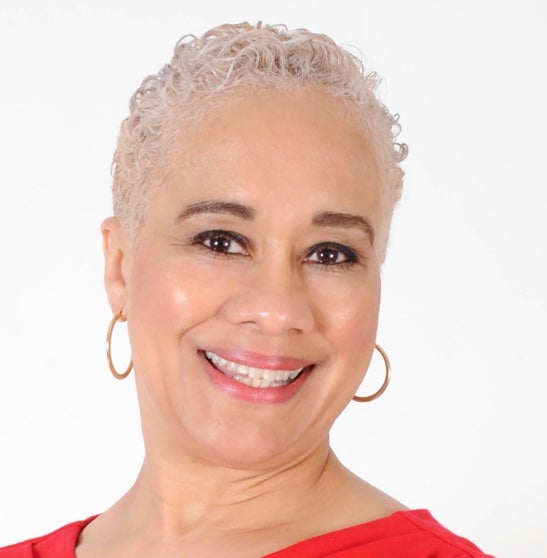 Linda Hassan
Vice President, Diversity, Equity and Inclusion
Linda Hassan is Vice President and Global Head of Diversity, Equity, and Inclusion at Medidata, a Dassault Systemes Company. She serves as strategic consultant and adviser to the executive leadership team, and leads global efforts to ensure a more diverse, equitable and inclusive workplace aimed at accelerating business performance.  
Hassan is an accomplished talent management and inclusion executive whose professional purpose is to make workplaces more diverse, equitable, and inclusive. Throughout her 20+ year career, she has demonstrated a commitment to inspiring global leaders to think inclusively, lead with purpose, and shape the future of work in a variety of industry sectors.
Prior to Medidata, she held leadership roles at leading companies and organizations at the intersection of technology, financial services, and academia with reaches across the global business, tech, social impact, and philanthropic communities. She has designed and executed organizational transformations at American Express, New York Life, Thomson Reuters, and Squarespace by taking them from inclusive workplace culture theory to practice.
Hassan has a M.A., in Applied Psychology and a B.S in Applied Behavioral Sciences from New York University. She holds a Diversity Management Certification from Cornell University. and is a certified Executive Coach and certified in both MBTI and Hogan Assessments.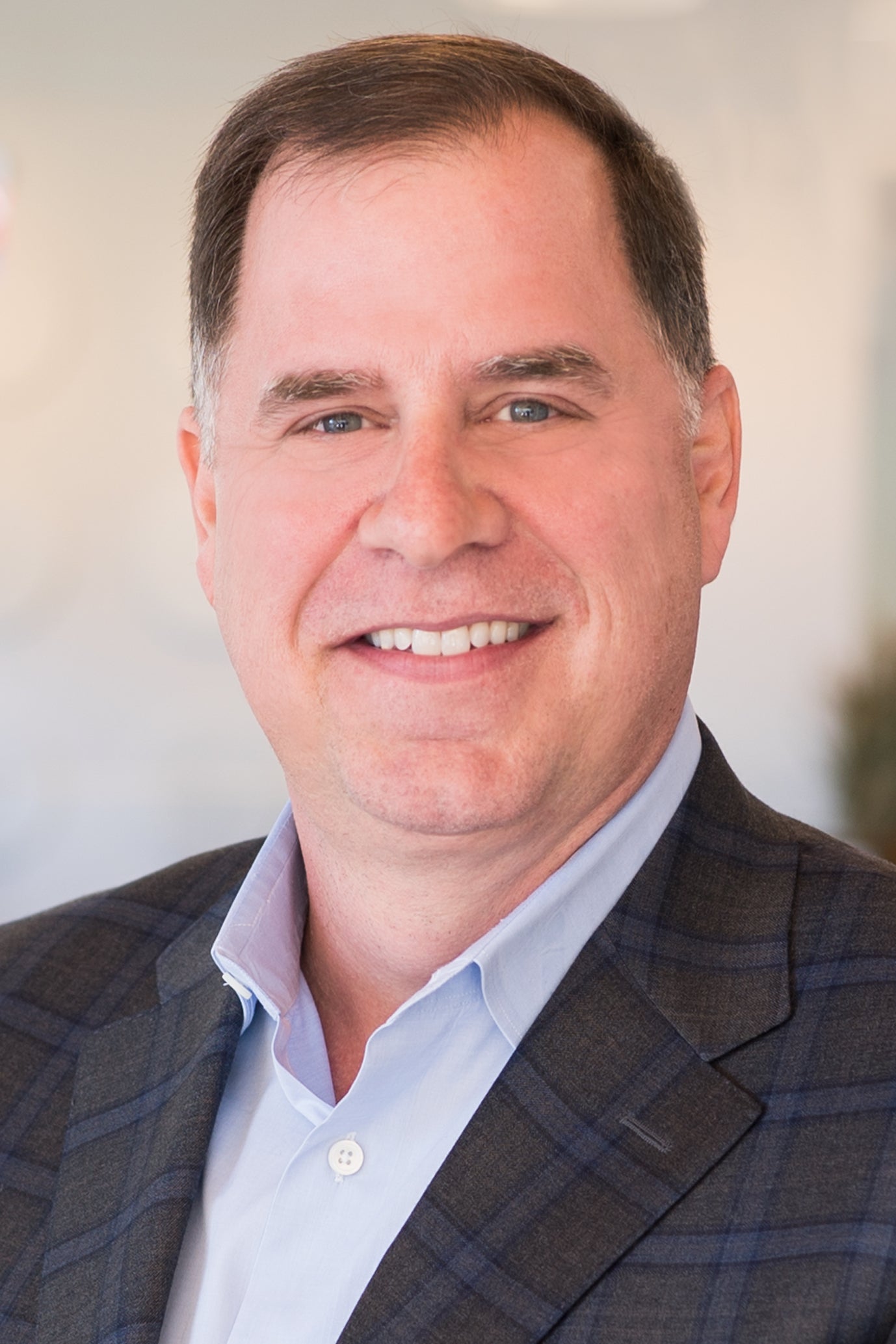 Michael Pray
EVP, Chief Commercial Officer, Life Sciences
Michael Pray serves as Chief Commercial Officer of Life Science Engagement at Dassault Systèmes. Pray leads the commercial go-to-market team responsible for global sales of Dassault Systèmes brands and solutions into the Life Sciences sector. 
With more than 25 years of industry experience, Pray has a proven track record of building and scaling high-performing sales teams in both start-up and high-growth environments. Since 2016, Pray was EVP and General Manager of Medidata's global commercial organization prior to its acquisition by Dassault Systèmes.  
Pray previously served as chief revenue officer of Tangoe, a global technology company that provides cloud solutions to effectively manage IT assets and services. Before Tangoe, he spent 14 years within IBM's software group that included a series of executive positions with roles of increasing responsibility. He served as VP of worldwide analytic solution sales, where he was responsible for sales, technical sales and channels that drove over $1.5B in annual revenue. 
Pray earned a bachelor's degree from the University of Michigan in Ann Arbor.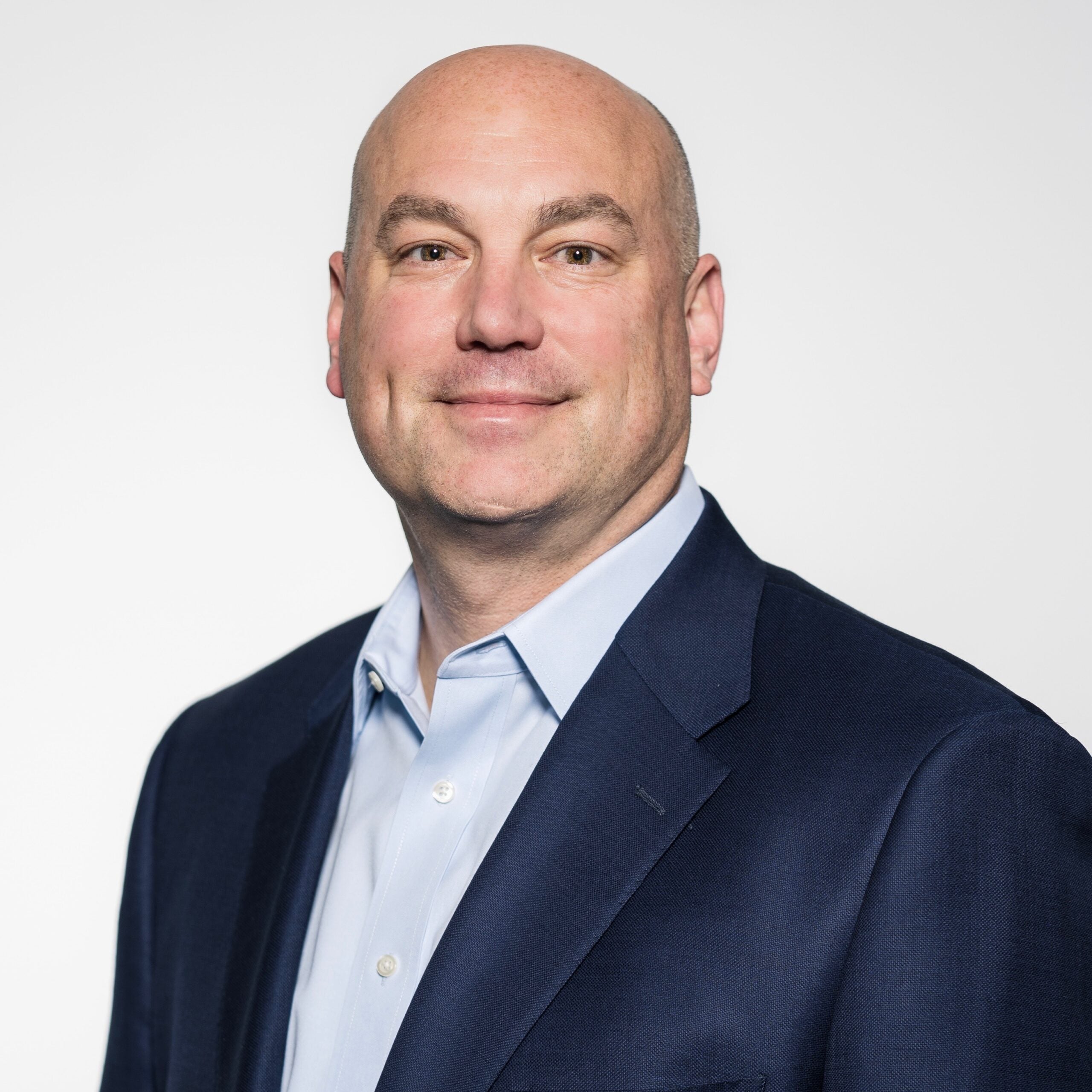 Joe Schmidt
EVP, Professional Services
Joe Schmidt is the executive vice president of Professional Services at Medidata, a Dassault Systèmes company. Schmidt leads a global team that supports over 2,000 clients, delivering services from product configuration, ongoing study support, strategic consulting, digital transformations, study management, analytics and platform management.
Schmidt has over 25 years of experience building and leading teams in the clinical research industry, largely focused on technology enabled solutions that help bring better treatments to patients, faster. Schmidt joined Medidata in 2017 supporting enterprise clients and created the patient cloud services team whose focus is supporting mobile, patient facing and decentralized clinical trial solutions.
Schmidt previously served as the chief operating officer of Clinical Ink. Before Clinical Ink, he spent 10 years with MedAvante (now WCG), as executive vice president and general manager, leading the solution development and global expansion activities. Schmidt started his career at Covance working in clinical operations with roles of increasing responsibility. Schmidt has a bachelor's degree in biology from the University of Scranton.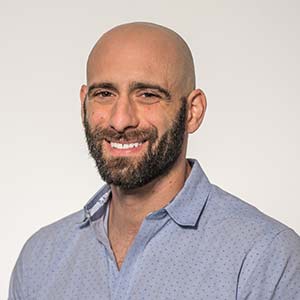 Josh Schwartz
Chief Financial Officer
Josh Schwartz is the Chief Financial Officer at Medidata, responsible for overseeing financial planning and analysis, pricing, commercial engagement, controllership, procurement, tax and operations. He and his team partner with leadership across the organization to implement financial strategies that drive forward the company's strategic and operational objectives. 
Schwartz brings nearly 20 years of corporate and operational finance experience across the technology industry with a focus on SaaS. Since joining Medidata in 2010, Schwartz has held financial leadership roles with increasing responsibility, helping to build high performing teams and driving scale across the organization.
Schwartz received his Bachelor of Science degree in Accounting and Finance from the University of Maryland. He started his career with Grant Thornton and obtained his CPA license in the state of Maryland.