eCOA
Faster study start-up, while building rich patient experiences
eCOA (Clinical Outcome Assessment) is revolutionizing the way sponsors, CROs, and sites collect electronic data from patients, physicians, and caregivers. Medidata's eCOA capability is built using Designer, enabling Sponsors and CRO partners to build rich patient experiences via intuitive drag and drop screen templates and visual workflow tools. Available through myMedidata, patients can easily access their study tasks through the web or an app on any mobile device.
Built as part of the unified Medidata Platform, Medidata's eCOA improves your study experience with flexible deployment options, a groundbreaking global instrument library, and dedicated services and support.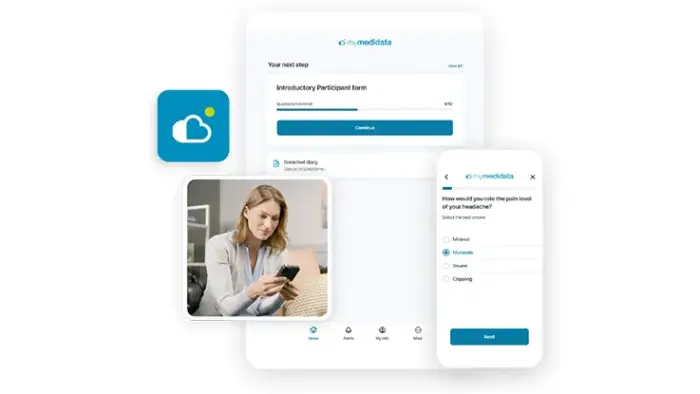 Image Capture Directly Into eCOA Forms
Combining the power of eCOA with Rave Imaging, eCOA Image Capture enables patients and caregivers to take and share pictures from their mobile devices and upload them directly into the eCOA, eliminating the need for extra site visits or multiple technology solutions. Images become available for immediate review, delivering greater insights for both sites and sponsors, while enhancing the patient experience. This patient-centric feature also enhances the use of eCOA in hybrid and decentralized clinical trials.
The Medidata eCOA Difference
Significantly Cut Study Build Times
Powered by the new Designer tool, gain flexibility in customizing all aspects of eCOA using a library of approved and reusable forms leading to time savings of up to 50% on study builds. As part of a unified platform with a single point of data entry, there are fewer queries and cleaner data with no end-of-study mapping or integration required.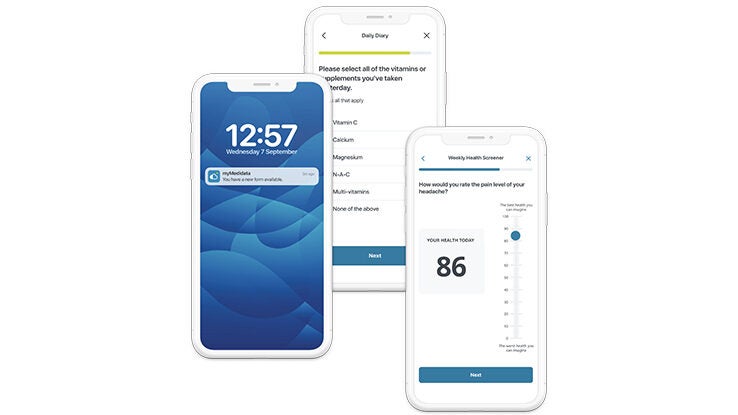 Unified Platform Approach
The Medidata Platform provides a clear view of all your cross-application data in one place. Integrate with your existing data systems, eliminating manual data entry and reconciliation, while maintaining full control and oversight.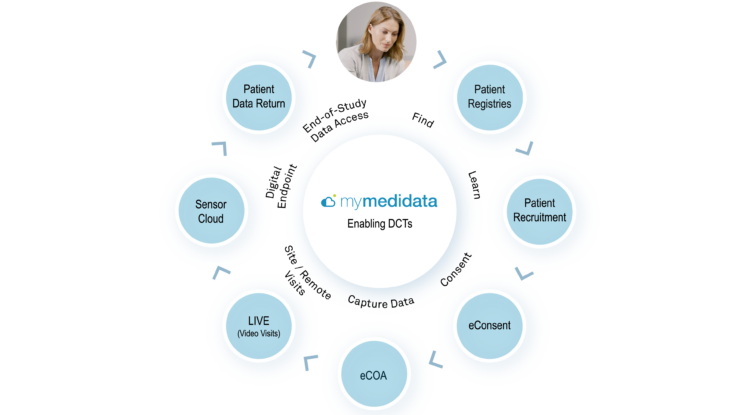 Patient-Centric and Easy to Use
Offer patients the flexibility of choice in how they participate with the ability to engage in trial activities while at home and/or on the go. Information syncs immediately into the clinical dataset, allowing real time visibility. Enhancing the patient journey is a dedicated Patient Cloud Helpdesk, easing patient burden and making decentralized clinical trials a reality.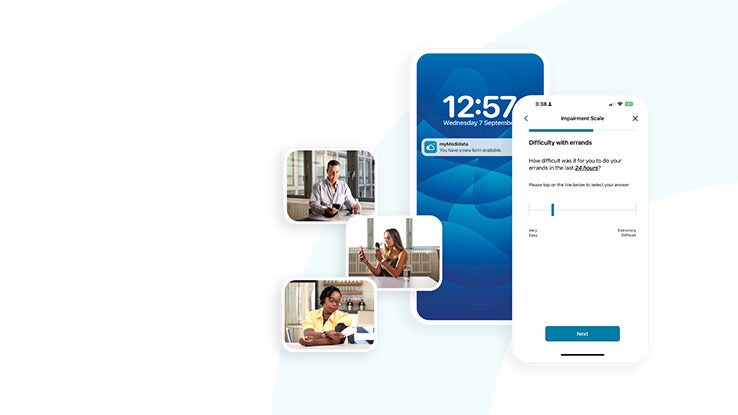 Key Features of Medidata eCOA
01
Multiple Ways to Engage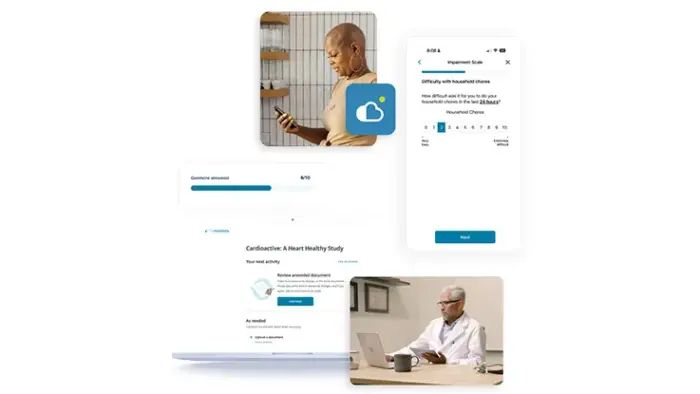 Multiple Ways to Engage
Simplify clinical trial activities by giving patients one login to access all of their trial tasks through their myMedidata account from a native app or any web-enabled device in any location.
02
Upgrade your Patients' Experiences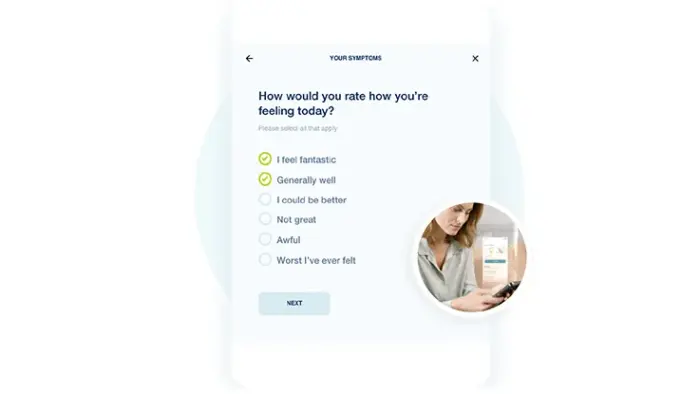 Upgrade your Patients' Experiences
Build more visual experiences and provide better context for patients with custom image scales, dosing instructions, and reference images included directly in forms.
03
Industry Transforming eCOA Global Library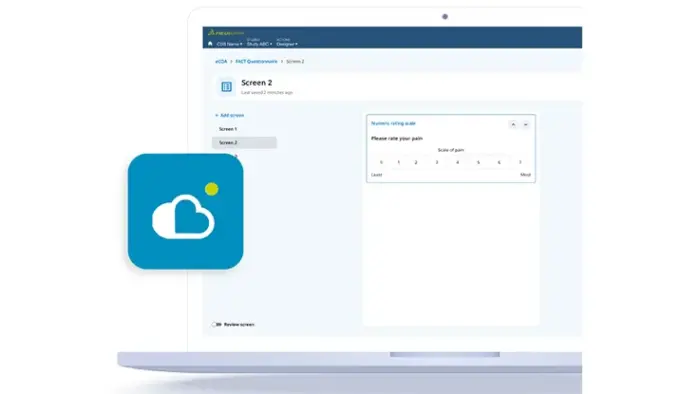 Industry Transforming eCOA Global Library
Create richer and more capable eCOA forms with access to a global library of reusable and validated instruments, including translations, author agreements, and multiple configurable options.