Patient Insights Program
The life science industry frequently uses patient centricity as a buzzword, but promoting the idea of patient centricity without action dilutes the term's meaning and frustrates patients. Patients are the end-users of clinical trial solutions, and the best experiences for patients ultimately bring the most value for everyone involved in running clinical trials. 
Medidata's Patient Insights program infuses the patient perspective into the software development life cycle to create technical solutions that improve the overall patient experience in clinical research operations.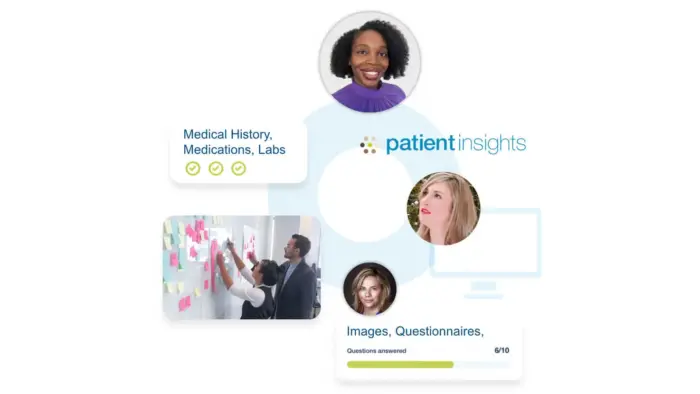 Patient Insights Generate Better Patient Experience in Clinical Trials
Patients
By infusing the patient voice into trial designs and solutions, Medidata helps create a better experience for patients in your clinical trials.

An optimized clinical trial experience lowers the patient burden and improves patient-facing solutions for everyone involved.
Sponsors / CROs
Engage patients through Medidata's Patient Insights Program and apply design thinking methodologies to influence better trial designs and solutions. Through Medidata's Patient Insights Program, we do the heavy lifting to provide actionable insights and recommendations to improve your patients' clinical trial experiences, diversity, and inclusion.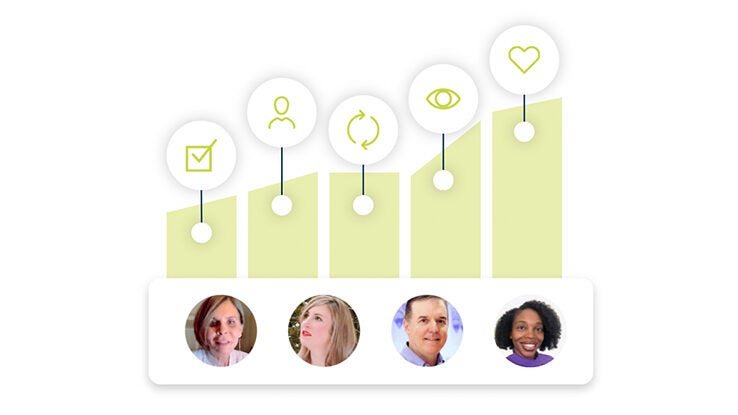 Sites
Patient Insights improves the site experience by lowering the execution burden through optimized trial design. This ultimately improves patient retention rates due to a better patient experience.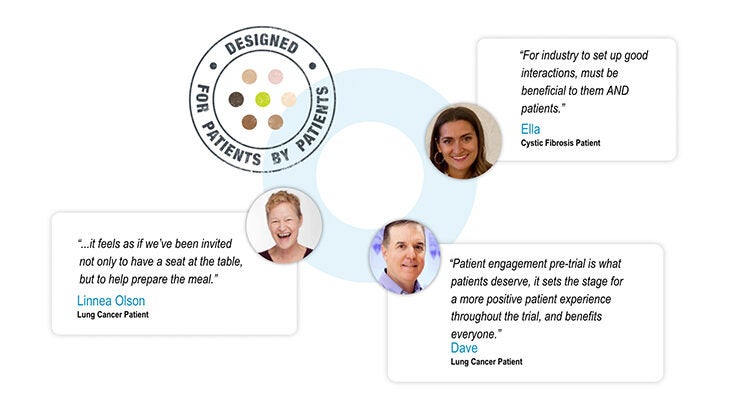 Key Features of Patient Insights
01
Patient Insights Board
Patient Insights Board
The Patient Insights Board is a team of patient advocates, experts across numerous therapeutic areas and medical journeys. They guide Medidata with input, insights, and feedback on the patient experience for our products and initiatives.

Through the Patient Insights Program, you gain access to insights generated from this extraordinary team.
02
Patient Design Studios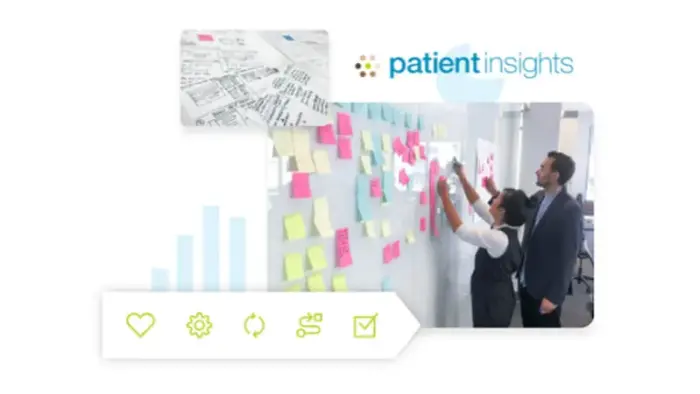 Patient Design Studios
Patient Design Studios are innovative workshops with our Patient Insights Board Members and other Patient Cloud team members in multi-day face to face sessions or single day virtualized workshops to guide the creation of protocols and patient-facing solutions.
03
Patient Centricity by Design
Patient Centricity by Design
Built for patients, by patients, Patient Centricity by Design is the Ideo-led methodology the Medidata Patient Cloud team uses to make patient insights actionable elements in product development.