Intelligent Trials
The clinical trial landscape is more complex and challenged than ever. Past success and practices are no longer sufficient predictors of future success. Medidata AI Intelligent Trials brings AI enabled technology, partnered with advanced analytics, to meet the challenges of this ever-changing landscape. Our clinical trial analytics solution brings together cross-industry real-time performance metrics, predictive models, and forecasting capabilities to give you a competitive edge in trial planning and execution.
Benefits of Clinical Trial Analytics
Use real-time, cross-industry data
Work with real-time data less than 1 month old on 7,000+ active trials, with access to cross-industry trials (50% oncology, 50% non-oncology). The data set is unique, standardized, diverse, and built to complement your company and real-world data. Utilizing this broader set of data allows you to measure the impact of change and adjust your trial as needed.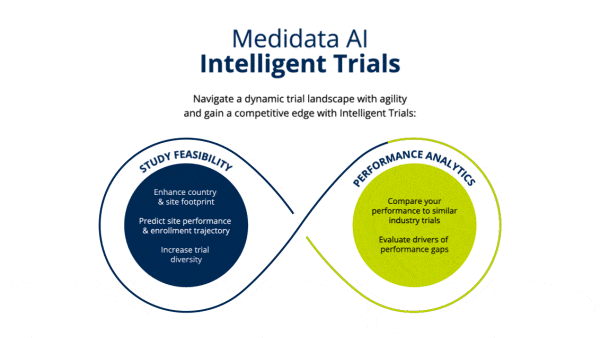 Gain a competitive edge
Identify the best site locations today for successful patient recruitment to meet and accelerate target patient enrollments, diversify your targets, and assess rates of congestion at sites. Thus, giving you the ability to quickly assess the impact of trials on patient burden and safety.
Download Case Study
Download the PPD Case Study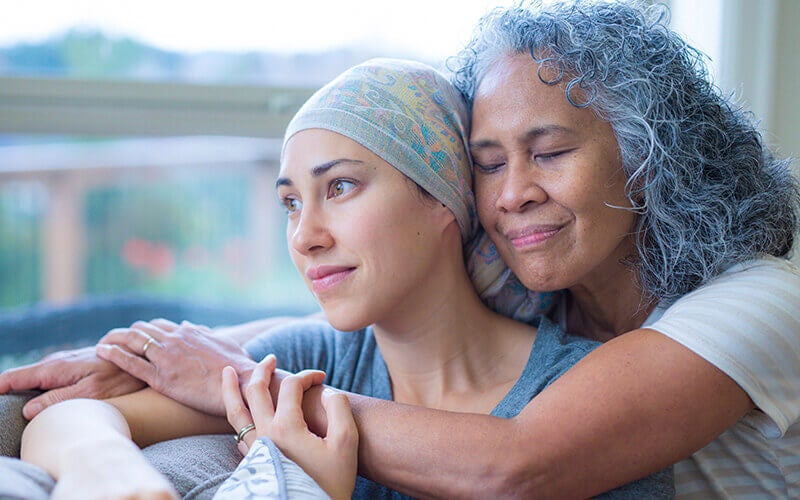 Stay ahead of the disrupted trial landscape
Make more agile and confident decisions to keep your trial on track in the midst of disruption. By using information gathered from the real-time data, you will be well equipped to make decisions to minimize site congestion, relieve patient burden, and reduce protocol amendments.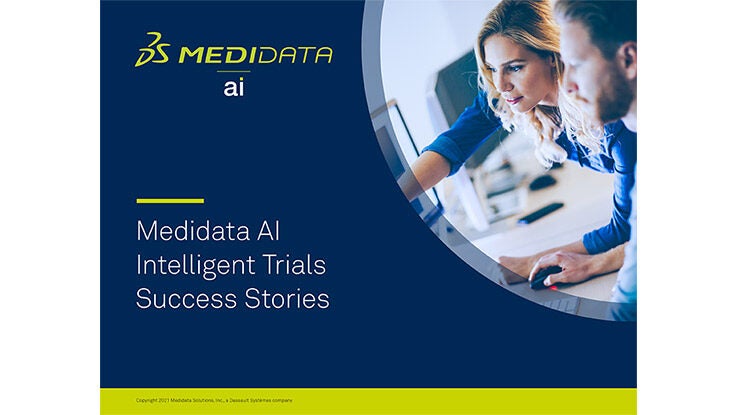 01
Trial, Site, and Investigator Analytics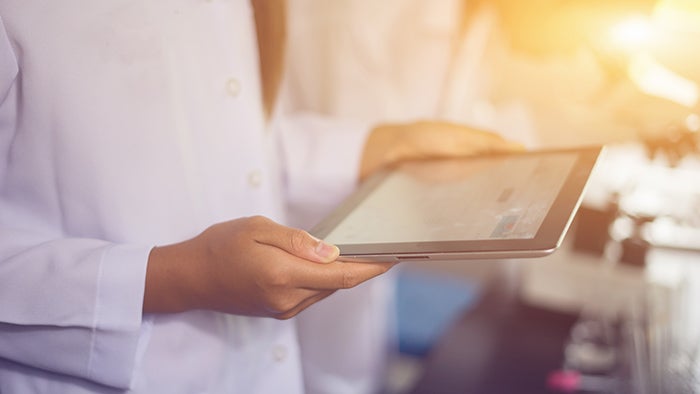 Trial, Site, and Investigator Analytics
Leverage historical performance metrics from 28,000+ clinical trials with granularity at the study, country, and site level and associated investigators. Rank sites based on predictive enrollment models. Assess congestion with proprietary congestion metrics. Make study enrollment duration predictions with scenario analysis.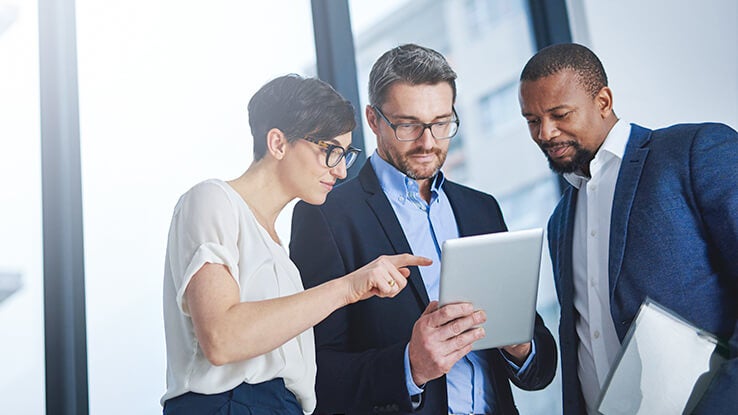 Diversity in Intelligent Trials
Build on your existing feasibility processes and select countries and sites that can not only help you accelerate your study, but also increase diversity. Baseline and benchmark the diversity of your trials, and set diversity goals based on industry performance in the same indication.
To learn more about our diversity offering download our fact sheet.
VIEW FACT SHEET
LISTEN TO THE ASCO EDUCATION PODCAST
WATCH THE ON DEMAND DIVERSITY WEBINAR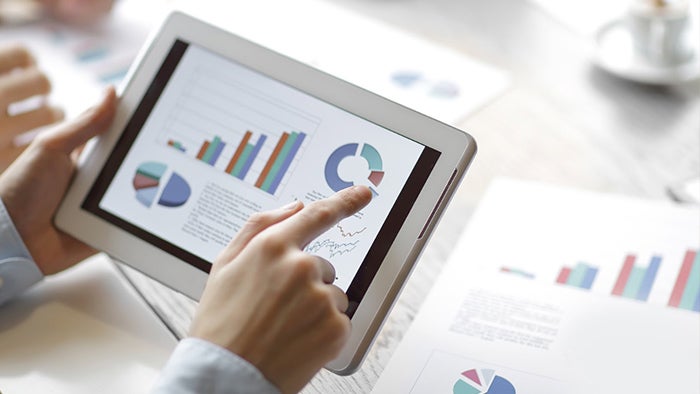 Live Study Insights
Track studies real time vs. forecasts and/or competitive industry studies at the study, country, and site level. Assess relative congestion in the vicinity of your sites from similar studies.
Diversity in Clinical Trials Research Report
The State of Black Participation in Clinical Trials
In our new research report, we set forth to assess the current state of racial diversity beyond the FDA Snapshot, using Medidata's industry-leading clinical trial data repository. This analysis covers:
972,773 trial participants

4,003 global trials

Various levels of data granularity including global, US, TA, and site level analysis