Medidata Blog
How Clinical Trial Imaging Helps Tackle Disease and Assists Researchers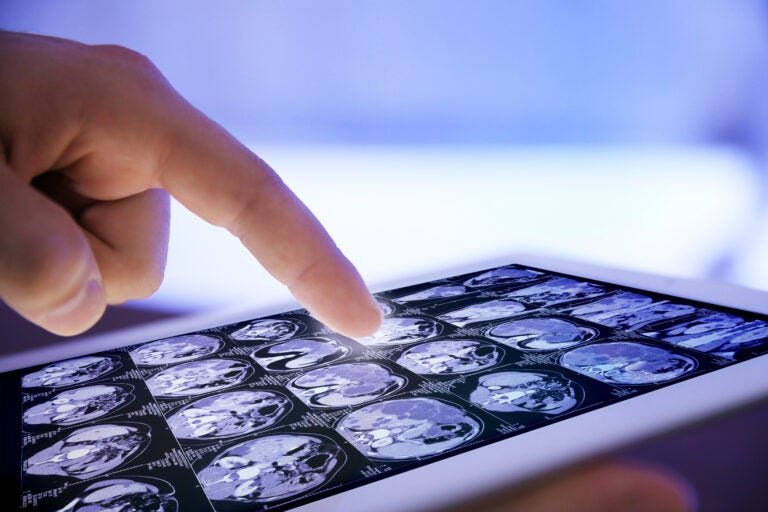 November 30, 2021
Clinical trial images are critical as they are often used as efficacy or safety endpoints in late-stage trials. They are also beneficial to earlier phase trials to support early go/no go decisions. With more than 50% of clinical trials using medical imaging—a percentage that is growing—having an integrated clinical trial management system is essential.
A prior blog described Medidata Rave Imaging, which reached a major milestone of supporting over 1,000 studies worldwide. In this blog, two of Medidata's clinical imaging experts discuss how imaging helps tackle disease and assists trial researchers.
"Medical imaging management systems provide two key benefits to sponsors," according to Dan Braga, Medidata VP of Product Management for Imaging Solutions. "First, medical imaging is often used to support the evaluation of the primary or secondary endpoint in a trial—usually to prove the efficacy of the treatment—so it is important to have the right tool in place for the radiologist's assessment. Second, the right system helps manage workflows and image quality. Both benefits can save time and costs during the trial."
Twenty years ago, using imaging in trials was a hassle due to shipping images, hard copy films, and a long review process—not to mention it was error prone and costly. But that's all changed.
"Rave Imaging allows the images being acquired to get in front of the right people at the right time, at the right step in the process in a more efficient, secure, compliant, and scalable fashion than the industry has ever seen before."
– Dan Braga, Medidata VP of Product Management for Imaging Solutions
In oncology trials, an investigator may take several CT scans of a patient. Due to variability, these scans may need to be reviewed by more than one radiologist. Doing this repeatedly with many patients would be difficult without technology to manage the workflows, images, and assessment data. "A critical part of any oncology clinical trial is ensuring that quality data is captured and reviewed in a timely fashion, for both the patient's safety, as well as understanding the efficacy of the treatment," Braga notes.
Andrea Falkoff, Director of Product Management for Rave Imaging, adds "Imaging can be more effective at assessing efficacy than traditional methods like patient reported outcomes. Because a medical image allows you to visualize what's actually happening in the body, it can detect changes faster than many traditional methods, allowing sponsors to make go/no go decisions earlier on in the trial." This translates to cost savings if a trial can be completed faster. 
Falkoff says that a distinguishing feature of Rave Imaging is its heavy emphasis on edit checks to eliminate errors.
"Our system can be configured to have edit checks so that when a site uploads images, it can review certain parameters and flag the user if there's an issue, such as imaging deviations from the trial protocol. This helps ensure quality images and data are collected up front."
– Andrea Falkoff, Director of Product Management for Rave Imaging
A relatively new feature added to Rave Imaging is an algorithm that can detect Protected Health Information (PHI) that may be burned into an image. In the past, a user would have to examine an image, identify the PHI, and then hand draw a box to redact the information. The algorithm, known as ByePHI AI, will flag the PHI automatically and ask a user if they want to redact it. It can then apply bulk redaction automatically, eliminating manual steps and saving time.
Automation, as well as the use of artificial intelligence and machine learning, have greatly improved the clinical imaging workflow. As a result, sponsors benefit from better compliance with privacy regulations, more accurate and efficient reading of images, and advanced data analysis for improved decision-making. This not only supports greater use of images in clinical trials, but has also helped to speed up the development of new therapies.
Learn more about Rave Imaging.
Medidata Solutions