Medidata Blog
How CROs Can Use a Unified Platform for Virtual Clinical Trials | Medidata Blog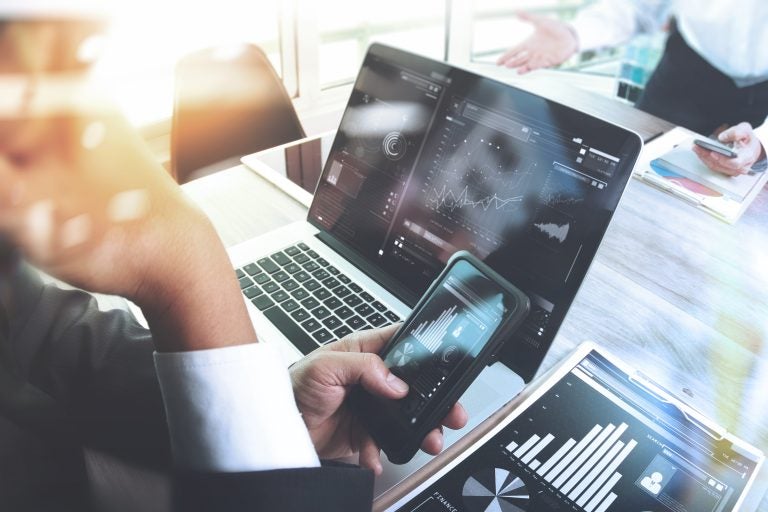 April 01, 2021
How CROs Can Use a Unified Platform for Virtual Clinical Trials
Adaptive speed is an essential ingredient for optimal performance, growth, and transformation in times of unprecedented change. When investing in technology to support virtualization, a myriad of cloud technologies suites of capabilities are available. While evaluating options, consider a virtualization path that offers adaptability, operational agility, patient-centricity, and speed. 
Our platform-as-a-service path to virtualization empowers CROs to drive growth beyond delivering virtualization, safely and speedily. The platform model also keeps CROs abreast of expanded revenue opportunities as it enables them to uncover new bids, identify fit-for-use data, and improve patient recruitment and retention. 
Unifying virtualization capabilities on a single platform delivers fast adaptation and performance with the following benefits:  
All scenarios of virtualization have been pre-identified 

An end-to-end range of technologies delivers solutions across all sites, patients, and sponsors on one single platform

Solutions are designed to improve patient experience, safety, and centricity 

All capabilities are synchronized to deliver real time insights for remediation and secure data integrity
Finally, CROs can mitigate risks when adopting new technologies by leveraging the right solutions at the right time, with the ability to unify virtualization plans and trial data through integrated data sets and product capabilities. 
>70% reduction in study build time over industry benchmarks
40% improvement in CRA action item management productivity
~70% reduction in report generation time
61% higher reuse of eCRFs to reduce build and testing times
50% reduction in subject visit to query close cycle time
25% reduction in costs associated with visit report approval
"Working with Medidata brings brand recognition unlike anything else in the industry. That, and the fact it offers an 'everything under one roof' solution, removes the need for us to worry about additional integrations." —Claude Price, director of clinical data management, Quanticate
Medidata offers CROs a proven, streamlined approach to virtualizing clinical trials. Our platform-as-a-service model, supported by the expertise of our Professional Services team, enables flexible hybrid virtualization to meet a CRO's specific requirements, ensuring the following key benefits: As the adrenaline from the crisis-response period wears off, CROs must figure out how to continue building a technology edge that will set them apart and gain speed to get ahead, and stay ahead of the next disruption. 
Download The Ultimate Guide to Trial Virtualization: CRO Edition for a comprehensive guide to navigating complex virtualization requirements while delivering for your sponsors. 
Paul Oliver