Customer Success Stories
We're Obsessed With Your Achievements.
Discover a wealth of success stories about how our customers use the Medidata Cloud solutions to make clinical trials better. We're proud to be part of a global ecosystem of over 1500 clients — emerging biotechs, global pharma companies, cutting-edge device and diagnostic companies, innovative academic research sites, broad-mandate government agencies, and others—who use our platform every day.
Because Your Success is Everything.
See for yourself why life science companies big and small across the globe trust the Medidata platform to power their clinical trials.
---

"Adopting Medidata's machine-learning capabilities for centralized monitoring will not only put us in line with the updated ICH E6 R2 guidelines, but will also allow us to view clinical information at a more holistic level, better prioritize trial resources, and maintain data quality and integrity."

Hear from PROMETRIKA on their unified platform approach to data collection across complex trials.

See how Zosano Pharma benefited from using Medidata Rave RCM solution to author, review and approve their documents quickly and on-the-go.

"By adopting Medidata Solutions, Onconova improved operational performance, improved operational efficiencies, and improved data quality"
-Patrick Zbyszewski, Executive Director of Clinical Data Management

Pharm-Olam and Medidata celebrate expanded partnership to accelerate digital transformation.

SAE queries can be resolved quickly using the standard Rave EDC query workflows.

Hear how Medidata and Cognizant are taking the next step in real-time financial clarity for sites and sponsors with Cognizant's shared investigator platform (SIP) integrated with Rave Site Payments.
"We chose to partner with Medidata because we recognize that we need an innovative technology partner with deep understanding of CROs and sites and sponsors in order for us to excel in this market. Medidata delivers the right platform, expertise and services that will allow us to be competitive and aggressively scale our full service offerings."
– Nick Dyer, CEO

Listen to Advanced Clinical discuss why Medidata Rave EDC adapts to meet the needs of any trials – from early to late phase.

A Single Source of Truth: Aperio Clinical Outcomes discusses their decision to unify content and data on the Medidata Clinical Cloud.

Cancer Research UK discusses the benefits and their experience of using Rave RTSM for a random double-blinded trial.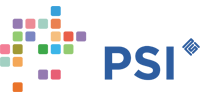 To meet their study demands, PSI adopted Medidata's Rave RTSM Live Study Management Services model with a dedicated Medidata resource to support PSI during study conduct.

Learn how Teijin Pharma eliminated double data entry at the medical institution and were able to improve efficiency in clinical trial data capture.

"The partnership with Medidata further underscores TissueTech's commitment to evidence-based medicine, scientific integrity and continuous research and innovation. Medidata's unified platform provides us with the technology foundation to scale our clinical research, address the complexity of today's clinical trials, and build and maintain efficiencies as we continue to grow."
– Amy Tseng, President and Chief Executive Officer

PROMETRIKA discusses how adopting Medidata RAVE TSDV allowed them to target their monitor's review on the data endpoints.
How Medidata helped
Southampton Clinical Trials Unit
accelerate its digital
transformation journey and
provided support during the
global health pandemic.

As a CRO focussed on biometrics and data quality, Quanticate needed a partner with a unified data platform to create a single source of truth for study-related data. The outcome – better, faster and higher quality results.

PHASTAR, a specialist biometrics CRO, talks about how their partnership with Medidata has helped them drive digital transformation for sponsors. Medidata's EDC has enabled PHASTAR to manage various unique and complex study requirements without having to use custom programming, ensuring consistent and efficient trial execution.
Carmen Weese
Executive Vice President, Biometrics Syneos Health
Unified Platform
"We want to use the best in-class technology and we want to combine that with our clinical research."
Delivering More Efficient Trial Execution No Matter The Study Size
From study design and planning through execution, management and reporting, the Medidata Cloud® has powered more than 3,500 non-enterprise studies, making us the preferred eClinical provider to small and emerging biotech and pharma sponsors worldwide.

When compared with traditional cardiovascular trials that engage hundreds or thousands of sites, this technology allowed us to enroll 15,000 participants from 40 centers. We think this infrastructure and approach will facilitate studies that can be direct-to-patient, easier for patients and investigators, and faster to completion
Your Success is Our Priority
500K+
Sponsor/site relationships
900+
small & medium pharma companies
100+
CROs and industry partners
18
of the world's top 25 global pharmaceutical
North America
(600 Companies)
Asia Pacific
(100 Companies)