A Single Source of Truth: Acorn AI's Commercial Data Model
Downloadable
A Single Source of Truth: Acorn AI's Commercial Data Model – Delivering on the Promise of Big Data in Pharma
Pharmaceutical companies planning out their launch strategies for new products, or looking to grow products already on the market, need to ensure they are working with the cutting edge of life sciences data management and insights technology.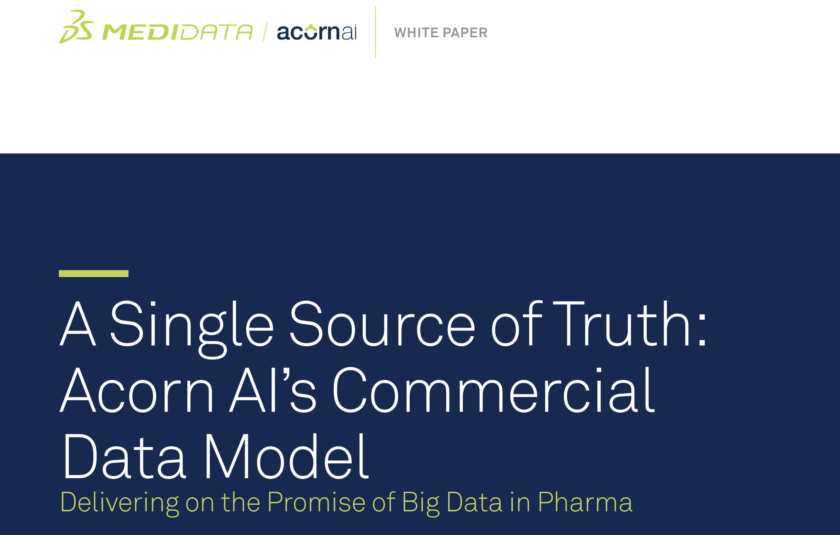 What are cookies?
We may collect information using "cookies." Cookies are small data files stored on the hard drive of your computer or mobile device by a website. We may use both session cookies (which expire once you close your web browser) and persistent cookies (which stay on your computer or mobile device until you delete them) to provide you with a more personal and interactive experience on our Site.
Complete details can be found in our
Privacy Policy
.