Medidata Patient Cloud
Patient Centric Clinical Trials
Patient Cloud is a suite of powerful solutions that makes it simple and engaging for patients to participate in any clinical trial – so your trials are easier, faster, and produce better results. Built into the Medidata Clinical Cloud® platform, Patient Cloud solutions combine Medidata's leading clinical trial technology with unmatched patient centricity by design. 
Only Patient Cloud delivers the full range of tools to build scalable, flexible solutions at every level of onsite and decentralized trials, and our expert teams help you tackle problems creatively to find the most effective level of decentralization.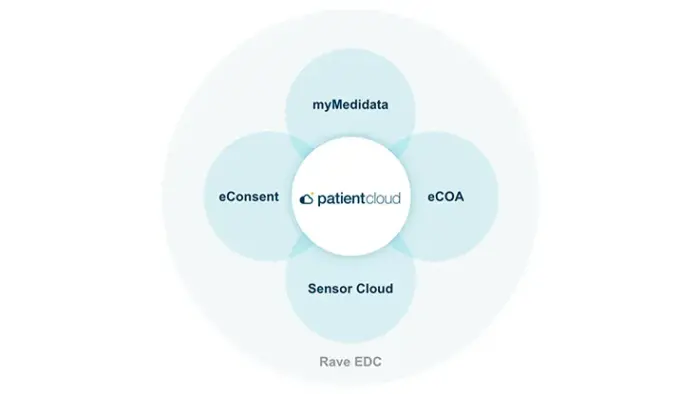 Technology Built for Patients by Patients
Patient Empowerment
Patient Cloud's commitment to patient centricity is unmatched by anyone else in the industry. Our Patient Insights Board consists of patients with real clinical trial experience who work closely with our talented design teams through product ideation, design, and certification. 
From sensors and live video visits to intuitive mobile apps, our solutions merge more smoothly into people's everyday lives and create engaging interactions at every point of contact.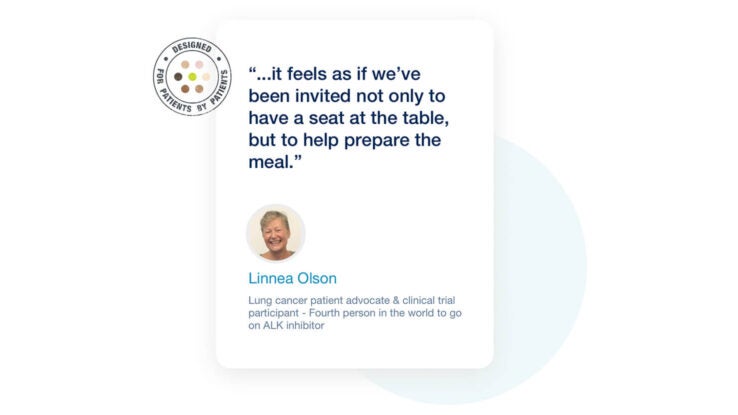 A Unified Patient Experience in Clinical Trials
Patient Cloud solutions come unified with the Medidata Clinical Cloud, the platform already used by the majority of clinical trials in the world. While our competitors may be compatible with the Medidata Clinical Cloud, integration is not simplification. 
Patient Cloud eliminates the need for additional workflows so you can expedite timelines, mitigate risk, speed deployment, and reduce burdens. Our scalable, end-to-end platform offers easy configuration and multiple delivery models based on your needs.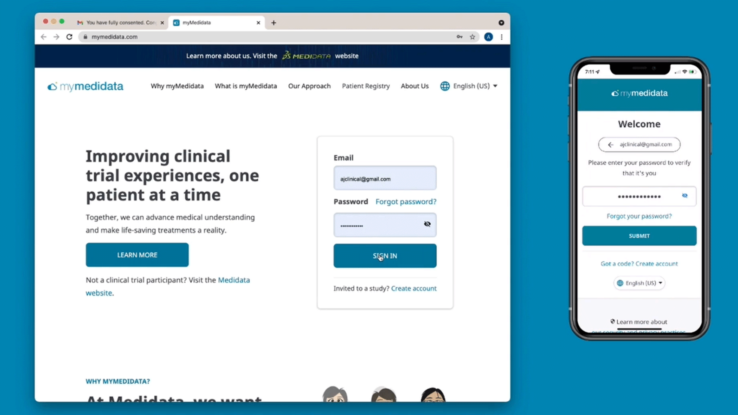 Achieve Your Goals Faster
Patient Cloud is a suite of powerful, patient-centric solutions that empowers people with choice so you can efficiently recruit the widest, most inclusive pool of participants, keep them engaged throughout your trial, and produce better study results. 
We make clinical trials faster and more successful by reducing burdens for both patients and site staff.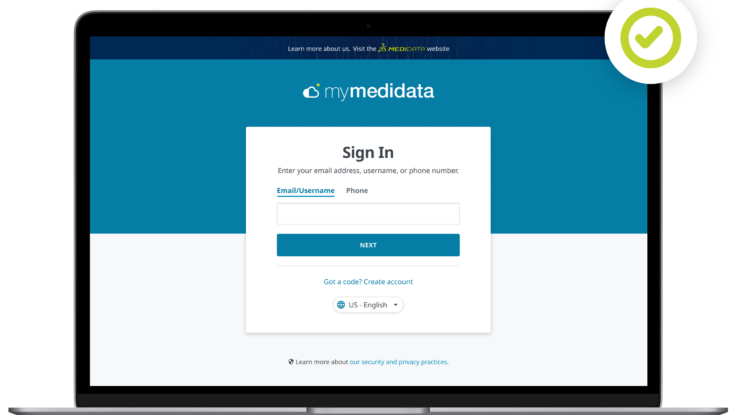 01
Single Destination Patient Portal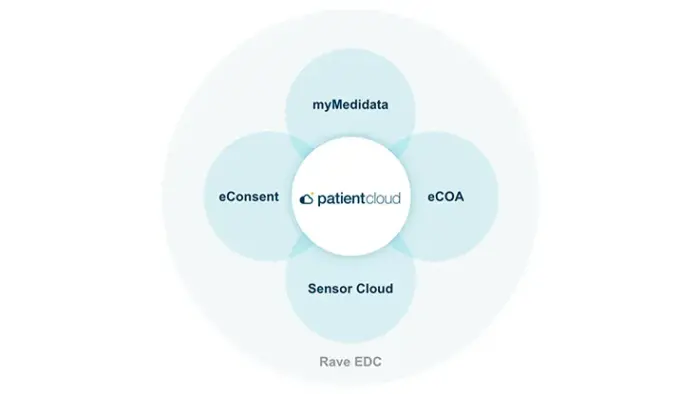 Single Destination Patient Portal
Built with greater flexibility in mind, Patient Cloud breaks down the barriers of traditional clinical trials through a single, patient portal designed to easily capture the patient experience in clinical trials regardless of location.
Patients as Partners
Medidata's Patient Insights Program leverages direct patient feedback to create solutions designed to improve the overall experience in clinical research. A better overall study experience makes it easier for patients to stay enrolled in trials while expediting timelines and reducing overall costs for sites and sponsors.
03
Synergies with Medidata Clinical Cloud
Synergies with Medidata Clinical Cloud
Ingest and analyze data from any disparate data source while easily integrating with the Medidata Clinical Cloud platform through a single sign-on which gives sponsors a broader view of the entire patient experience.
Medidata Decentralized Clinical Trials Program
At Medidata, our focus has been on providing complete decentralized trial activities, in how patients participate and provide data for clinical trials, how drugs are shipped to the patient, and how trial data is managed and monitored post-capture. We believe having a comprehensive, interoperable solution to manage the conduct and oversight of DCTs is the future of clinical studies.
Accelerate Clinical Trial Recruitment Timelines
Learn how myMedidata Registries helps you accelerate clinical trial recruitment timelines by building a global community of patients who have already shown an interest in participating in clinical trials.
Advancing Decentralized Clinical Trials Through a Unified Approach to eCOA and Digital Health Technologies
Drug developers are increasingly harnessing the combined power of objective data measured using digital health technologies (DHTs) and subjective clinical outcome assessments that include patient-reported outcomes (PROs).
Uniting these two complementary mechanisms is enabling the development of comprehensive patient profiles that better inform how patients experience their disease and respond to treatment.