The Big Book of CRO Case Studies
eBook
The Big Book of CRO Case Studies
Medidata's proven innovative technology and unmatched partnership experience helps support CROs of all sizes to achieve their business goals and stand out from the competition.
In this eBook we present real-life examples of select Medidata CROs who have aligned the right technology strategies with their business priorities enabling them to attract and win more sponsor bids and execute them successfully to deliver improved outcomes.
Download The Big Book of CRO Case Studies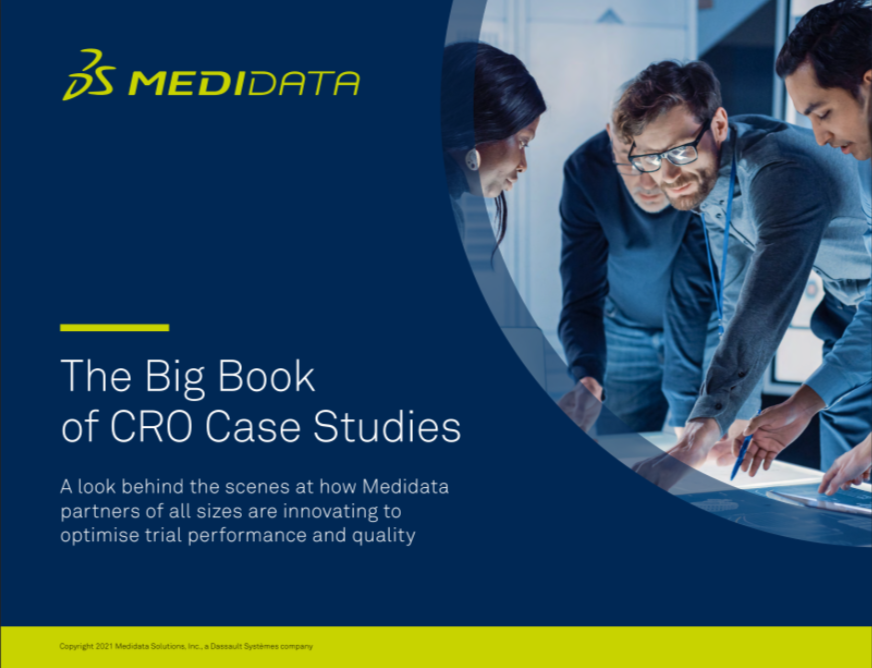 What are cookies?
We may collect information using "cookies." Cookies are small data files stored on the hard drive of your computer or mobile device by a website. We may use both session cookies (which expire once you close your web browser) and persistent cookies (which stay on your computer or mobile device until you delete them) to provide you with a more personal and interactive experience on our Site.
Complete details can be found in our
Privacy Policy
.