You're Invited to Our Networking Reception!
Join us for an evening of networking and connection at our exclusive event:
Date: October 4, 2023 from 6:00 PM to 9:00 PM
Location: Philadelphia Marriott Downtown
Address: 1201 Market Street, 1200 Filbert St, Philadelphia, Liberty Ballroom A-B
Enjoy an evening filled with meaningful connections, stimulating conversations, and the opportunity to expand your professional network.
Light refreshments and hors d'oeuvres/small eats will be served throughout the evening.
Please RSVP by September 20, 2023 to ensure your spot at this exciting event.
We look forward to seeing you there! In the meantime, find out how we have helped our customers succeed!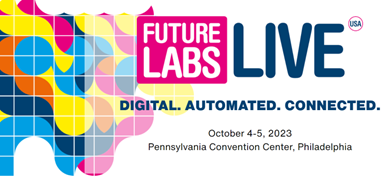 Future Labs Live USA, a premier event for laboratory advancements, boasts 150+ top lab speakers and 1000+ global attendees. The event bridges startups, disruptors, lab heads, tech innovators, and practice leaders, fostering innovation.
As Title Sponsor, BIOVIA eagerly joins Future Labs Live USA, engaging LabOps experts in networking, presentation, and exhibition.
The event's emphasis on startups, disruptors, and established players interacting encourages innovative cross-pollination. This dynamic exchange could spark collaborations, partnerships, and transformative ideas, driving lab industry innovation.
BIOVIA offers a collaborative platform for scientific breakthroughs in biology, chemistry, and materials. Enabling efficient product development, our technology empowers data-driven decisions from ideation to commercialization, across regulated and non-regulated settings.
😀  We can't wait to share our passion and expertise with you! Booth # 601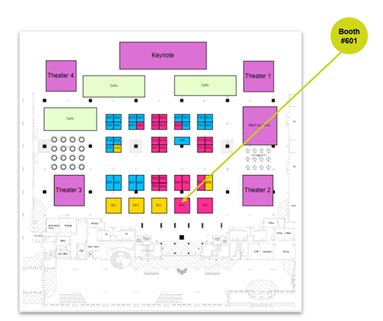 We are excited to invite you to sessions where we will be sharing our expertise and insights.
Opening Keynote with Stephen Hayward, Director of Marketing at BIOVIA

Putting Your Data to Work with AI
Description: The role of the lab in early R&D is poised to undergo a paradigm shift, from focusing on achieving specific target product profiles to leveraging lab data to build comprehensive chemical space models, powered by AI. This shift will speed up the discovery of novel compounds, enhance our understanding of chemical relationships, and reshape how laboratories operate, ushering in a more innovative era of chemistry.
Kirsten Gesenberg, R&D Portfolio Management Director, Laboratory, BIOVIA
Mastering 100% Lab Automation: Unveiling Strategies for Seamless Transformation
Description: Join us for an insightful discussion on the journey to attain complete laboratory automation. Discover the approaches that leading organizations employ to elevate their lab automation. Gain insight into the art of digitalizing laboratory processes and dismantling the hurdles that stand in the way.
Gene Tetreault, Sr. Director BIOVIA R&D, on the panel Importance of Data in Drug Discovery Platforms