Budget to Payments: Unify Your Clinical Trial Financial Tools to Streamline Processes
Webcast
Budget to Payments: Unify Your Clinical Trial Financial Tools to Streamline Processes
Abstract
:
As clinical trials have become even more complex over the last year, having control of the financial health of your clinical trials has never been more important. One of the most common mistakes that is made when it comes to financial management of clinical trials is separating the budget planning, negotiation and amendment process from the site payment process.  Leveraging the right technology, tools and expertise to bring those processes together is possible through the Medidata platform.  Join this webinar to engage in the following conversations: 
Clinical trial financial management elements and connecting the dots with unification

Gaining transparency of the full investigator grant budget and payments process and eliminating roadblocks 

Obtaining the right experts for investigator grant budget and payments processes
Speaker Bios: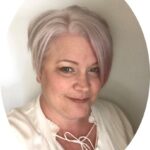 Holly Leslie, Solution Specialist, Clinical Trial Financial Mgmt, Medidata, a Dassault Systèmes company
Holly has spent the last 14 years on the operations side of clinical trials, focusing primarily on payments, grants and strategic operational support, supporting hundreds of trials across a variety of sponsors and CROs.  Prior to the clinical trial industry, Holly spent more than 10 years working in accounting, project management, and master data management in the Pharmaceutical and Systems Integration fields.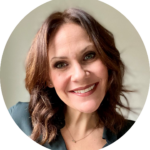 Amanda Eckenroad, Engagement Consultant, Strategic Consulting Services, Medidata, a Dassault Systèmes company
Amanda is an Engagement Consultant at Medidata with a primary focus on Design Optimization, Site Grants Planning and Contracting and Payments implementations, managed service and best practices. 
After a 10+ year career in higher education, Amanda moved to the clinical development industry.  She brings over 8 years experience within the industry as a subject matter expert for study planning, budget development and payments solutions across a variety of sponsors and CROs. Additionally, she has deep experience in training, relationship management and business process development.
Amanda holds a Masters of Science degree in Exercise Science and Health Promotion from California University of Pennsylvania and a Bachelor of Arts degree in English Writing from Concordia College.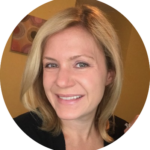 Nicole Montgomery, Director, Product Marketing, Medidata, a Dassault Systèmes company
Nicole is the Product Marketing Director for the suite of Clinical Trial Financial Management products at Medidata Solutions.  She has spent the last 14 years of her professional career working within the life sciences industry with a primary focus on technology and the investigator grant budgeting & payment processes.  She has worked for several technology and service provider companies within the industry in a variety of roles that includes client services, operations, implementation, training, sales and marketing.  She holds a BS in Finance from Rutgers University.