Challenges in Clinical Development in Rare Disease Research Webcast
[On-Demand Webinar]
Understanding the Novel Challenges in Rare Disease Clinical Development: Perspectives from Experts
Despite a strong market growth and financial and regulatory incentives, rare disease clinical trials face numerous challenges. Major obstacles include the diversity and limited understanding of each disease, as well as difficulties identifying and treating small populations. These are further compounded by geographic dispersion of patients, clinicians and investigators, a multitude of regulatory uncertainties, and the challenges in designing studies for effective execution.
Medidata recently conducted an in-depth market research study with Industry Standard Research to understand how these challenges are impacting biopharma and CROs who are conducting rare disease research.
In this session, we will share details of the research including:
The challenges faced by those working in the rare disease space

Their perspectives on how well current technology meets these challenges and what improvements they would like to see in technology or analytics

Insights into current or up-and-coming trends in rare disease clinical development
SPEAKER BIOGRAPHIES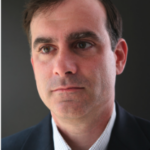 Andrew Schafer
President, Industry Standard Research
Mr. Schafer joined Industry Standard Research (ISR) in 2010 as President after spending eight years with Quintiles/IQVIA. As President of ISR, Mr. Schafer is responsible for directing syndicated research products, custom market research efforts, and strategic planning. In 2017 ISR was sold to Life Science Connect. While at Quintiles Mr. Schafer was responsible for primary market research activities, leading strategy, functional service provider, and market development activities for data management and biostatistics, corporate new service introduction, and led the North American Corporate Strategy function. Prior to his work in the pharmaceutical industry, Mr. Schafer spent 10+ years in the telecommunications industry at IBM, Nortel Networks, and Caspian Networks focusing on new product development and introduction. Mr. Schafer received undergraduate degrees in Finance and Economics and a MBA in Marketing and Statistics from Syracuse University.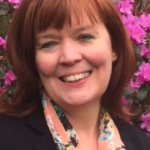 Brenda Vere
Sr. Director, Product Marketing, Medidata
As a 20+ year life sciences industry veteran, Brenda Vere joined Medidata as Sr. Director of Product Marketing in 2019 and is responsible for developing the go-to-market strategy and implementing marketing plans for Medidata's imaging technologies, Medical Device segment and Rare Disease offerings. Throughout her career she hasled marketing teams, strategic initiatives and commercialization efforts for multiple brands in a wide range of therapeutic areas. Prior to joining Medidata, Brenda worked with Quest Diagnostics, Median Technologies, and Philips in various leadership positions as a driving force for developing strong value propositions and bringing those stories to market. Brenda received her undergraduate degree in Marketing/Public Relations from Bentley University and her MBA from UMASS/Boston.