CIOs' Perspectives: Driving Clinical Trial Innovation with a Unified Platform
On Demand Webinar
CIOs' Perspectives: Driving Clinical Trial Innovation with a Unified Platform
IT is being challenged with either trying to fix and maintain an already complex system of solution integrations or exploring driving business impact by unify its systems under one platform.
In this webinar, Alan Louie, Ph.D. Research Director at IDC, Bill Swavely, CIO at Pharm-Olam and Rama Kondru, CIO at Medidata about:
The need for a platform approach to clinical research
The rationale for switching from disparate systems
The benefits that could be realized
Attend and learn about the IT benefits to shifting resources away from disparate systems and moving towards a unified platform.
Featured Speakers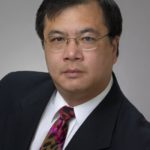 Alan Louie, Ph.D.
Research Director
IDC
Dr. Louie manages a group of analysts who provide research-based advisory and consulting services for life sciences companies, technology vendors, and IT service providers across the life sciences value chain. Within the practice, Dr. Louie leads IDC  Health Insights' Life Science R%D Strategy and Technology Research service with coverage of ongoing innovation and best practices in life science R&D and a further emphasis on technology and innovation in clinical development, analytics, translational research, and precision medicine.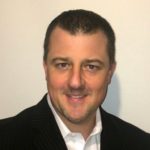 Bill Swavely
CIO
Pharm-Olam
Mr. Swavely brings more than 25 years of experience leading enterprise information technology in health care, medical devices, digital health, entertainment, private equity and telecommunications companies. Mr. Swavely has provided technology leadership for public and private companies as well as startup organizations.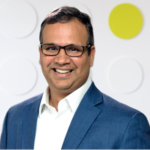 Rama Kondru, Ph.D.
CIO
Medidata
Rama is an innovative and strategically focused executive with over 20 years of experience in diverse roles in pharma, medical devices, data science, and academia. He has focused primarily on designing and developing technology products that deliver enhanced patient outcomes and experiences. Previous to joining Medidata, Rama served as CIO for Janssen Americas, a John and Johnson company focused on commercialization of innovative treatments.