Clinical Trial Flexibility & Customization Needs Required by Biotechs & Next Generation Therapies
Webcast
Clinical Trial Flexibility & Customization Needs Required by Biotechs & Next Generation Therapies
You will learn how small and midsize biotechnology companies are finding success bringing novel therapies to market with nimble, flexible, fast acting partners.  This webinar will outline the unique needs of sponsors conducting oncology studies and the response of an adaptive and specialized CRO to provide a partnership built on quality, transparency and trust.
Learning Objectives:
Understand the unique needs of small and midsize biotech companies when conducting oncology studies

Recognize the need for an adaptive and responsive CRO amidst the current landscape and increased demand within the growing biotechnology industry

Understand CRO best practices for understanding and adapting to the specific needs of small and midsize biotechs

Tailor operational and technological approaches to planning, launching and conducting studies for a growing market

 
Speaker Bio: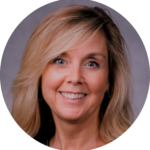 Carrie Melvin, BSN, RN, MBA, SVP, Development Operations, X4 Pharmaceuticals 
Carrie Melvin is Senior Vice President of Development Operations at X4. She has over 20 years of experience and has led Global Clinical Operations for top pharmaceutical and biotechnology companies, with extensive experience in oncology global drug development, including clinical trial conduct, close-out, submissions, inspections and approvals. Prior to joining X4, Ms. Melvin was the Vice President of Global Clinical Sciences and Delivery for Oncology at GSK and Vice President of Global Clinical Operations at TESARO (acquired by GSK). Prior to that, she was Vice President of Global Clinical Operations at Kura Oncology. Ms. Melvin has also held positions of Director of Global Development Project Management at EMD Serono and Director of Clinical Operations at Millennium: The Takeda Oncology Company. Ms. Melvin began her pharmaceutical career at Pfizer, Inc. Prior to joining the pharmaceutical industry, Ms. Melvin spent 3 years as a Registered Nurse at a community hospital in Connecticut. Ms. Melvin received her BSN with highest distinction from University of Rhode Island and her MBA from Boston University, School of Management.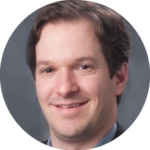 Andrew Zupnick, PhD, Vice President, Oncology Drug Development, Catalyst Oncology 
Andrew has focused exclusively in oncology for over 20 years and serves as the VP of Oncology Drug Development for Catalyst.  He is a cell & molecular biologist with a Ph.D. from Columbia University and a B.S. from MIT, and leads Catalyst's full-service oncology solution, supporting study optimization, delivery oversight, training and new initiatives across the commercial and operational teams to keep Catalyst at the forefront of industry trends and cutting-edge oncology therapies.  Bringing a broad base of oncology experience to Catalyst, Andrew began his professional career at a niche oncology CRO, Prologue Research, which was founded out of what became the James Cancer Center at The Ohio State University and acquired in 2010 by Novella Clinical.  At Novella, Andrew led the growth of the organization's oncology division into a market-leading oncology specialty CRO. After the acquisition of Novella by Quintiles, Andrew spent nearly seven years working within the standalone CRO which was subsequently rebranded to IQVIA Biotech in 2019.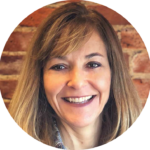 Susan Albert, Executive Director, Oncology Drug Development, Catalyst Oncology
As Executive Director of Oncology Drug Development, Sue leverages over 20 years of clinical development research experience, primarily in oncology.  Following a ten year nursing career, Sue started in industry at Pfizer working in various Clinical Operations positions.  She subsequently transitioned to a startup clinical research organization, Ce3 Inc., where she honed a broad and diverse skill-set holding ascending, senior level positions in both Clinical Operations and Business Operations. Most recently, as Executive Director of Strategic Operations and Relationships at Ce3, she was head of the Business Development and Marketing teams.  She led executive oversight and relationship management, liaising with all sponsors in Ce3's wide-ranging oncology portfolio.  Through the recent merger with Catalyst Clinical Research, Sue is guiding the launch of Catalyst Oncology; a full-service, niche provider for next-generation therapies in oncology research.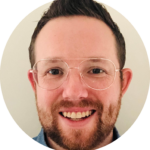 Ted Kirby, Senior Director, Medidata, a Dassault Systèmes company
Ted Kirby is currently Senior Director, Product Marketing for the Medidata Rave Clinical Cloud and is based in New York City. Prior to Medidata, Ted served as Director of Account Management at Medable, where he oversaw commercial relationships with Medable's key Pharmaceutical and CRO accounts. His previous experience also includes stints at AiCure, a VC-backed startup using visual AI for medication adherence in clinical trials, Deloitte and IQVIA. Ted earned his undergraduate degree in business administration from the University of North Carolina at Chapel Hill and his MBA from Columbia Business School.