Improving Patient Experience | Modern Tech Strategy
Improving Patient Experience
From comprehension to study close-out, improving patient experience involves merging patient perspective with best-in-class technology to deliver solutions that support their entire journey.
Modern Tech Strategies
The next generation of clinical trials will be faster, more efficient, and produce higher quality patient outcomes, and our three modern technology strategies will help your business deliver more in the next decade.
Ensuring Effective Management
Ensuring effective trial management involves employing strategies built around collaboration, transparency, and platform-enabled centralized data access.
Simplifying Data Complexity
By simplifying data complexity, your study teams can be confident they have the data they need, when and where they need it, to answer their most critical questions faster than ever before.
Patient centricity isn't a stop-gap solution or a one-size-fits-all add-on – It's a comprehensive strategy at the heart of next-generation clinical development.
The breadth and depth of patient-centric capabilities required to boost enrollment and retention rates can be daunting. Anchored by Medidata Rave Clinical Cloud, our suite of tools is designed to help sponsors, sites, and CROs empower and engage patients at every stage of the study.
Medidata eConsent
Automate the patient enrollment process, onboard patients directly into EDC, improve overall consent tracking management, reduce informed consent errors, and ease the administrative burden for sites and study teams.
Medidata eCOA
Modernize clinical outcome assessments by implementing electronic collection of data from patients, physicians and caregivers using best-in-class technology, flexible deployment options, pre-validated global instrument library, professional services, and dedicated customer support.
Medidata Sensor Cloud
Boost patient engagement by using a less intrusive way to capture frequent, continuous, and objective data directly from the patient during a clinical trial.
myMedidata
Enable patients to virtually enroll and participate in clinical trials by expanding access to Medidata's patient-centric solutions, such as eCOA, eConsent, wearable and biosensors and LIVE video visits through a web-based intuitive interface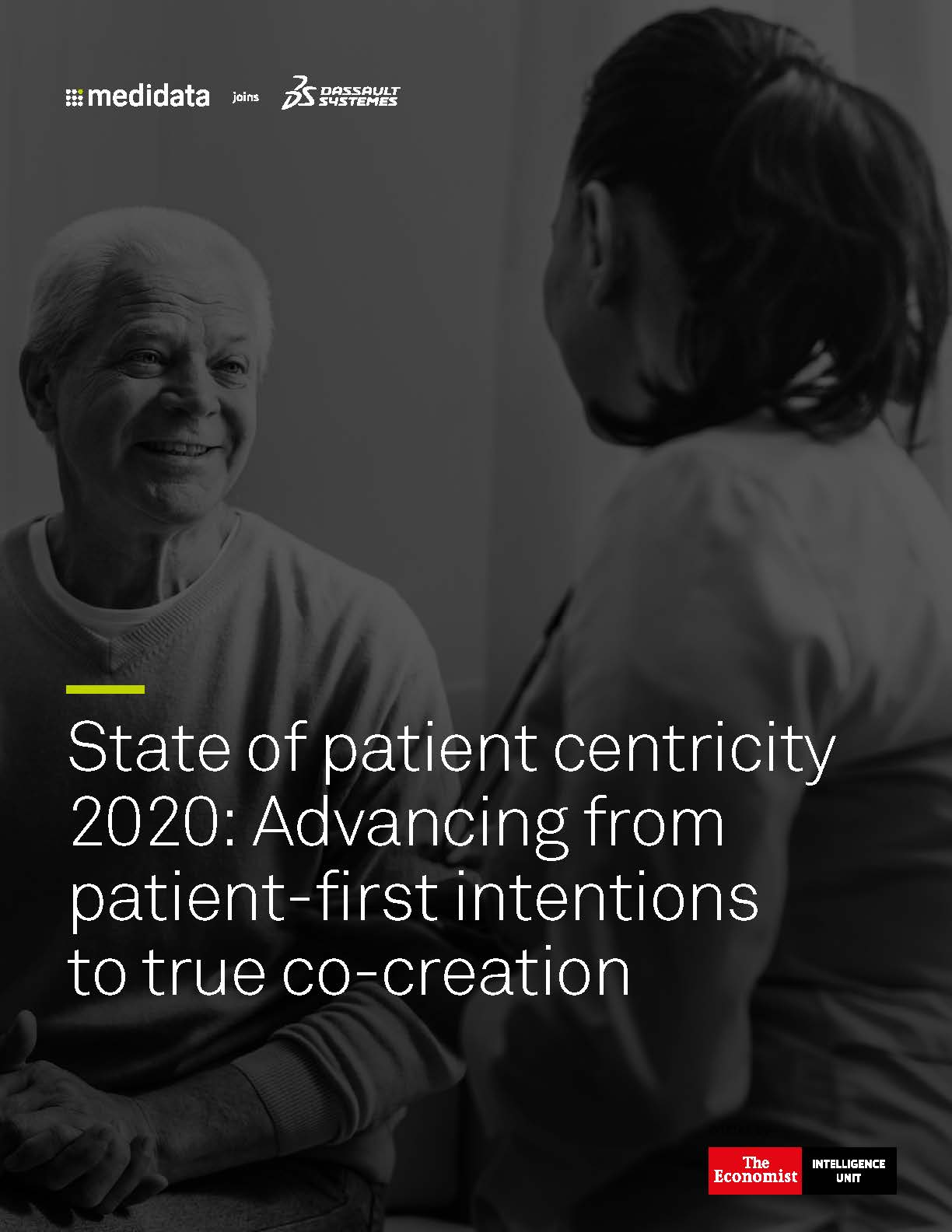 State of Patient Centricity: Advancing from Patient-first Intentions to True Co-creation
An Economist Intelligence Unit study, sponsored by Medidata, this report explores how achieving patient centricity in clinical trials needs to evolve beyond patient engagement initiatives to patient co-creation and how these mutually-beneficial partnerships will transform both the future of research and development and the healthcare industry at-large.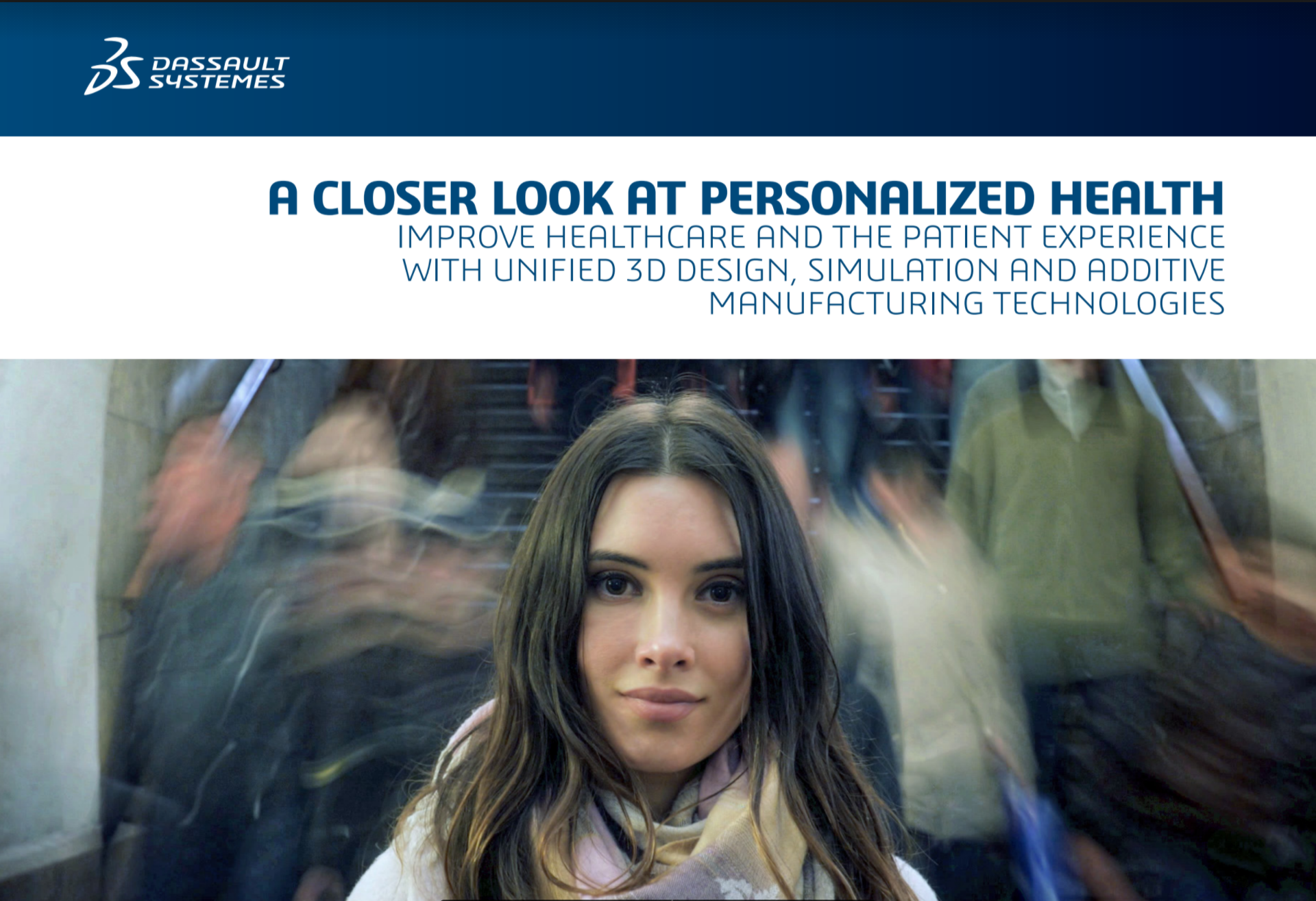 A Closer Look at Personalized Health, by Dassault Systèmes
Healthcare technology is changing. But what is the goal of these endeavors? It is to improve healthcare and the patient experience. Download this eBook from Dassault Systèmes, our parent company, to learn more about the tools your company can use to accelerate innovation.
Struggling with patient enrollment and retention? Unsure how to enable virtualization in your clinical trials?
See how myMedidata can improve patient engagement and retention, accelerate clinical trial timelines, and mitigate risks with study virtualization.
With Medidata eCOA and eConsent, patient-centric technology facilitating better patient outcomes meets modern technology strategy facilitating better business outcomes
The life sciences industry has already begun adopting patient centricity in its many forms. By easing burdens for patients and sites, sponsors and CROs can achieve improved enrollment, retention, and trial success rates.
Medidata eCOA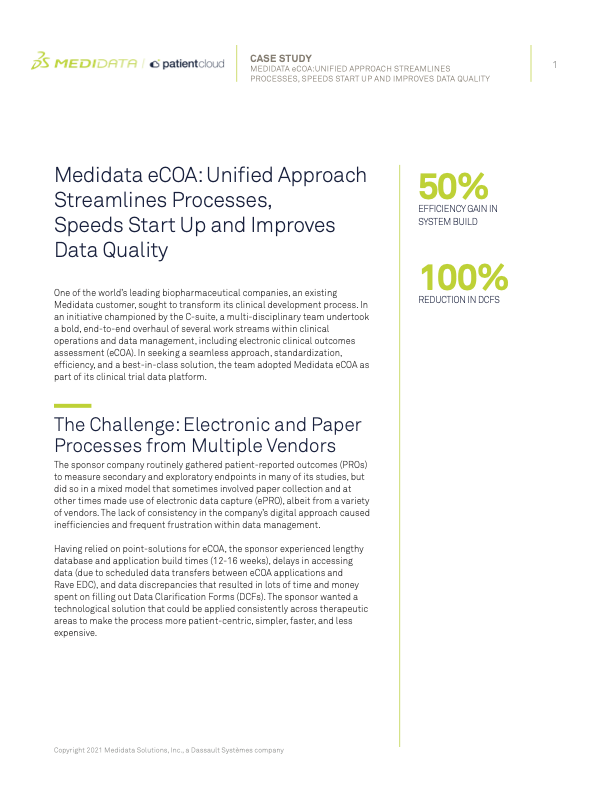 Medidata eConsent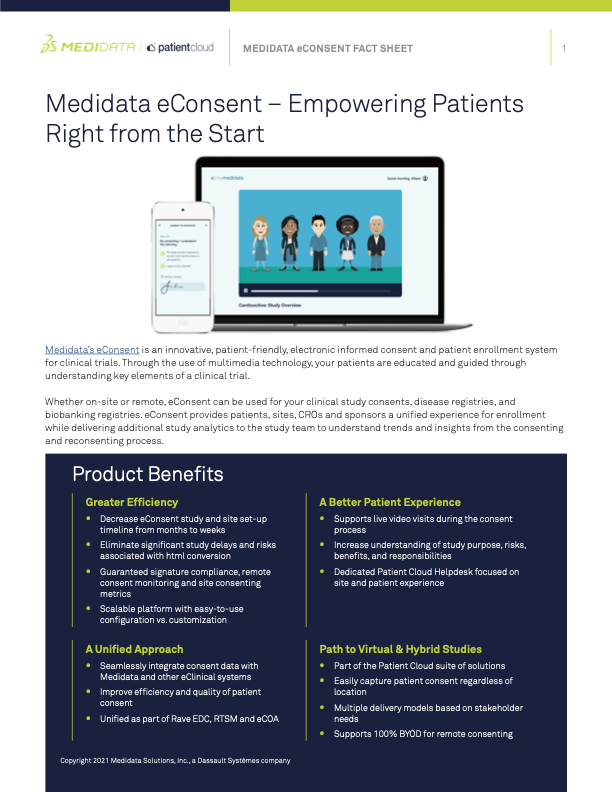 Discover the benefits of less-intrusive patient data technology with Medidata Sensor Cloud, part of our next-generation approach to improving patient engagement
With Medidata Sensor Cloud, patients can directly contribute accurate, reliable data from the comfort of their own home. This solution offers access to a scalable infrastructure that continuously integrates biometric and remote sensor data into Rave EDC. Also, when paired with Medidata eCOA, sponsors can use parallel data streams to further assess patient-generated responses to therapy.
Interested to learn more?
Connect with the Medidata team to see how Modern Tech Strategies can help your organization.