Simplifying Data Complexity | Modern Tech Strategy
Simplifying Data Complexity
By simplifying data complexity, your study teams can be confident they have the data they need, when and where they need it, to answer their most critical questions faster than ever before.
Ensuring Effective Management
Ensuring effective trial management involves employing strategies built around collaboration, transparency, and platform-enabled centralized data access.
Improving Patient Experience
From comprehension to study close-out, improving patient experience involves merging patient perspective with best-in-class technology to deliver solutions that support their entire journey.
Modern Tech Strategies
The next generation of clinical trials will be faster, more efficient, and produce higher quality patient outcomes, and our three modern technology strategies will help your business deliver more in the next decade.
Data liquidity and streamlined workflows are the cornerstones of a fit-for-purpose data strategy
The total number of data points collected during a clinical study has skyrocketed in the last decade. Read our infographic to learn how Rave Clinical Cloud helps teams unify data, orchestrate efforts, and ultimately accelerate clinical studies.
Unify
Freed from data uploads and integrations, study teams are empowered to focus skills on high-effort outputs that fuel faster, higher-quality clinical outcomes.
Orchestrate
From study start-up to database lock, orchestrated efforts at each stage of clinical development drive optimization.
Accelerate
The future is faster outcomes, and a collaborative platform enables improved study productivity, accelerating go/no-go therapy development decisions.
MEDS (Medidata Enterprise Data Store), the data foundation of Medidata Rave Clinical Cloud, enables fit-for-purpose patient, clinical and operational data.
Unlike a traditional data warehouse, MEDS provides the orchestration and unification to create a single source of truth for all clinical data captured or ingested in the platform.
Data in, data throughout: tackle complexity by consolidating tech systems
There is benefit in having everything sit on the same platform. You already have so many other challenges to overcome. We have a wonderful partner in Medidata.
Miganush Stepanians,
President and CEO, PROMETRIKA
Learn more about the power of unified processes and how Medidata helped streamline operations for PROMETRIKA in this video.
On time, within budget, highest quality results: A unified platform enables fit-for-purpose data across the ecosystem and paves the way for next-generation trial outcomes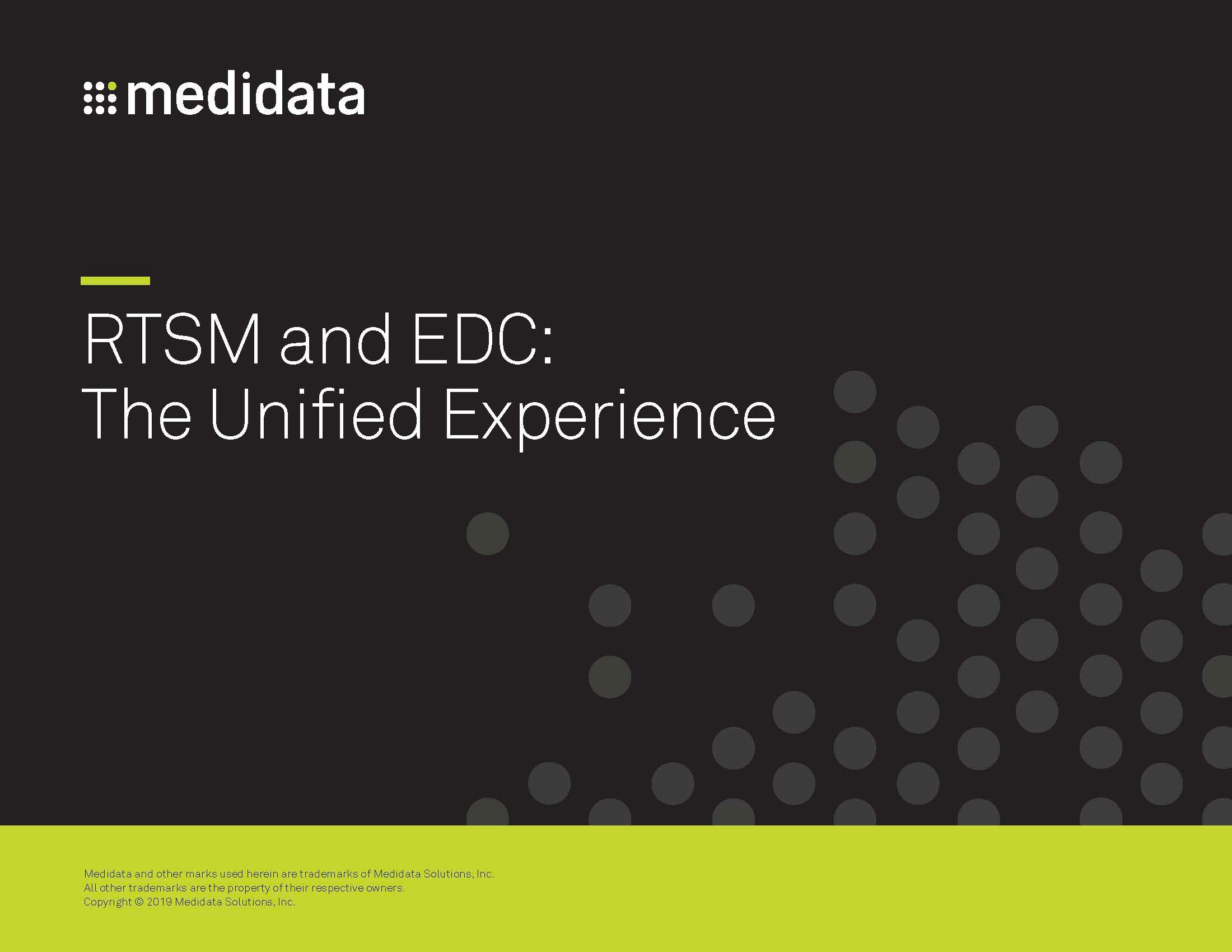 One of the most cost-effective methods for streamlining execution
Learn how integrating RTSM requirements with your EDC is an important first step toward improved outcomes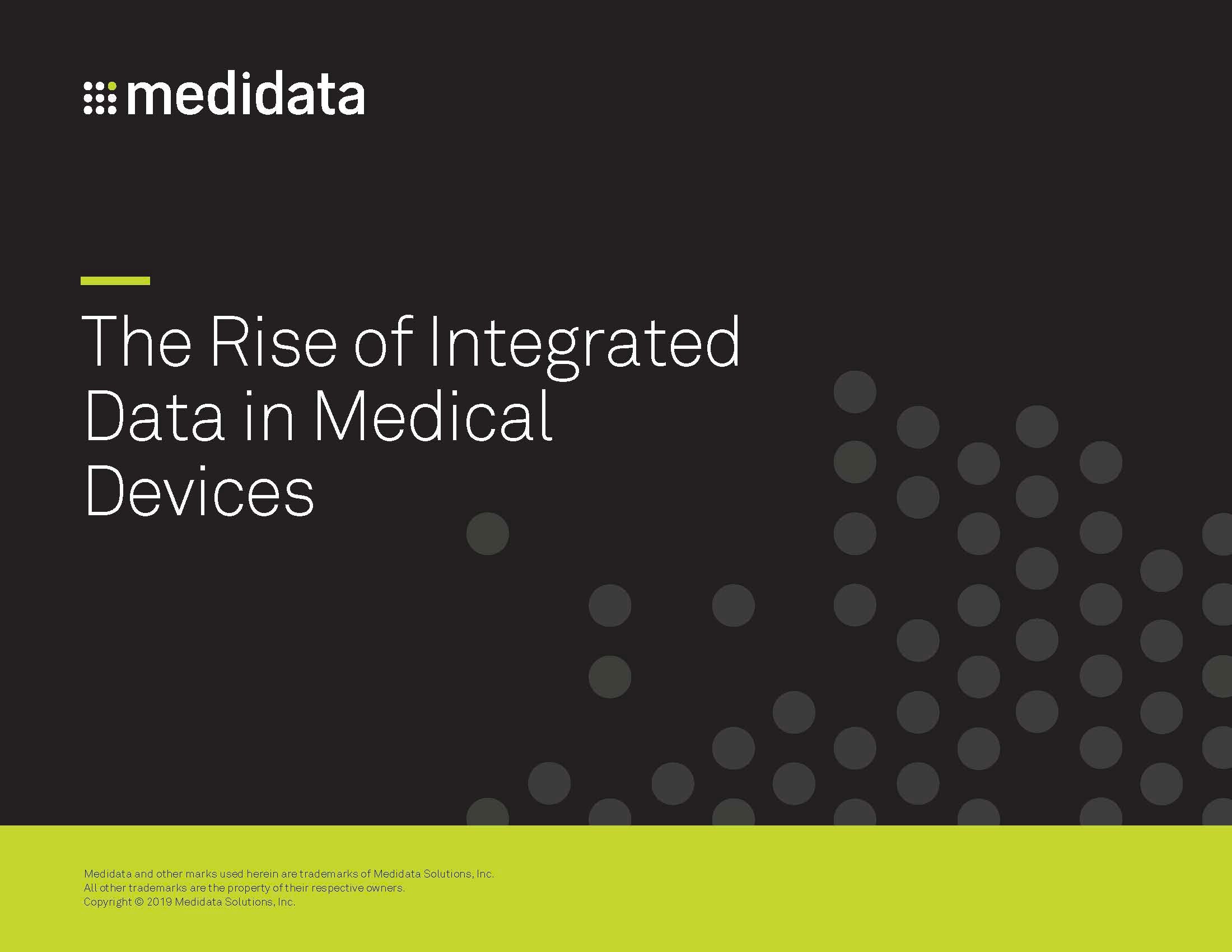 Data integration feeds the med device innovation engine
Discover how longitudinal data integration helps maximize commercialization opportunities for medical device manufacturers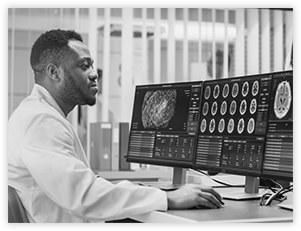 Rave Imaging enables fast, intuitive medical imaging management
Our simplified, structured approach to integrated imaging and EDC can decrease your query rate by up to 86 percent
Interested in learning more?
Connect with the Medidata team to see how Modern Tech Strategies can help your organization.