CTMS to Accelerate SCOPE Webcast
[On-Demand Webinar]
Optimizing Efficiency and Effectiveness with a Data-Driven Clinical Trial Management System (CTMS)
Increasingly, clinical operations teams are being asked to do more with fewer resources. This is especially true in emerging organizations facing issues of scale as they seek to develop novel therapies. While sorting through the complexities of multiple stakeholders, vendors,and technology systems, it's critical to have real-time visibility into trial health as well as efficient workflows, to stay ahead of potential issues and to remain focused on high value activities. 
Additionally, taking a risk-based quality management approach requires an adaptive CTMS which uses innovative analytics to contour monitoring behavior to focus on critical data and subject safety. 
Clinical research teams that have clearly defined performance metrics and can access them at the study, country, and site level can be responsive to issues and proactive with how study sites are managed. During this session, we will explore how a rapidly growing biotechnology firm, Enterin Inc., is leveraging Medidata solutions, including Rave EDC and Rave CTMS, to take a data-driven approach to streamlining their clinical operations workflows and run more effective clinical trials.
What you will learn:
How a data-driven approach to clinical trial management enables effective and efficient oversight of trial activities 

Strategies for taking a risk-based quality management approach to clinical trial management

How the right CTMS can enable better workflows and tighter collaboration across clinical operations teams
Seed Questions
What has been your experience with implementing a CTMS solution? Are there any learnings/best practices you can share?

What are your thoughts on how companies should approach adopting a RBQM mindset in their clinical operations?

What other stakeholders interact with or benefit from the CTMS besides monitoring teams?
SPEAKER BIOGRAPHIES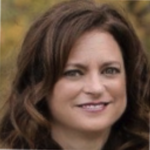 Lisa Estes Lutz
Senior Manager, Clinical Monitoring, Enterin
Graduate of University of North Carolina at Chapel Hill with a Bachelor of Science in Public Health. I have been in clinical research since 1999 starting as a Clinical Research Associate. I have experience with Contract Research organizations as well as Pharmaceutical companies. Some of my experience includes CRO/monitoring oversight including vendor selection and budget/invoice review; Study start up activities; Tracking of  progress of study deliverables; Contributing to the finalization of clinical protocols/amendments, informed consent templates, study guides, eCRF, and study plans. 
Most recent experience and highlights include:
Sr. Manager for small Biopharma specializing in CNS disorders

CRA Manager for a large Pharma specializing in respiratory, infectious disease and vaccines

Sr. Manager, Clinical Vendor Oversight for a large Pharma specializing in ophthalmology and dermatology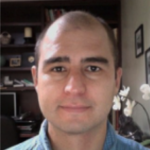 Eli Damron-Rodriguez, MBA
Solution Specialist – CTMS and eTMF, Medidata
Eli has worked in Clinical Operations for 20 years beginning with Parexel and most recently concluding 15 years as a Senior Clinical Trial Manager for Sanofi, running global clinical trials and working on implementation of Risk Based Monitoring for their clinical development teams. Eli participated in Sanofi initiatives to evaluate and launch technology solutions on several trials at Sanofi-Pasteur. At Medidata Eli's focus is on implementing quality management systems for clinical development at small to emerging life science companies.
Ken Hamill
Senior Manager, Product Marketing – CTMS and eTMF

Ken has spent the last thirteen years working within the life sciences industry, both in the academic and biotech discovery sectors. He has overseen the marketing launch strategy for products ranging from protein reagents to assay kits to analytical software to mass spectrometers. At Medidata he is responsible for the marketing strategy and tactics for both Rave CTMS and Rave eTMF.