Customer Success Stories
We're Obsessed With Your Achievements.
Discover a wealth of success stories about how our customers use the Medidata Cloud solutions to make clinical trials better. We're proud to be part of a global ecosystem of over 1100 clients — emerging biotechs, global pharma companies, cutting-edge device and diagnostic companies, innovative academic research sites, broad-mandate government agencies, and others—who use our platform every day.
Because Your Success is Everything.
See for yourself why life science companies big and small across the globe trust the Medidata platform to power their clinical trials.
---

Cancer Research UK discusses the benefits and their experience of using Rave RTSM for a random double-blinded trial.

Learn how Teijin Pharma eliminated double data entry at the medical institution and were able to improve efficiency in clinical trial data capture.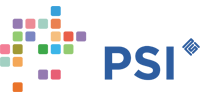 To meet their study demands, PSI adopted Medidata's Rave RTSM Live Study Management Services model with a dedicated Medidata resource to support PSI during study conduct.
Faye Woolf
Founder and CEO for Aperio Clinical Outcomes
Rave CTMS and Rave eTMF
"The integration of Rave CTMS and Rave eTMF will create efficiency and transparency for our sponsors."
Delivering More Efficient Trial Execution No Matter The Study Size
From study design and planning through execution, management and reporting, the Medidata Cloud® has powered more than 3,500 non-enterprise studies, making us the preferred eClinical provider to small and emerging biotech and pharma sponsors worldwide.

Adopting Medidata's machine-learning capabilities for centralized monitoring will not only put us in line with the updated ICH E6 R2 guidelines, but will also allow us to view clinical information at a more holistic level, better prioritize trial resources, and maintain data quality and integrity.
Ran Frenkel
Chief Development Operations Officer
Your Success is Our Priority
500K+
Sponsor/site relationships
900+
small & medium pharma companies
100+
CROs and industry partners
18
of the world's top 25 global pharmaceutical
North America
(600 Companies)
Asia Pacific
(100 Companies)