Imaging AI and Machine Learning – Beyond the Hype
Webcast
Imaging AI and Machine Learning - Beyond the Hype
For the first 125 years of medical imaging, technological advances focused primarily on new modes of imaging as we progressed from the discovery of the X-ray in 1895 to ultrasounds, MRIs, PET, and CT scans in the late 20th century. Now, arguably, the most notable advances are being made in how images from those technologies are securely shared, managed, stored, and assessed. These advancements are largely due to the application of Artificial Intelligence (AI) and Machine Learning (ML) to imaging systems and data platforms. Automation is improving virtually every stage of the imaging workflow, but there is a lot of hype concerning AI and Machine Learning in the marketplace. Companies have underestimated the challenge complexity presents, and predictions of the end of radiologists have proven false multiple times.  
Join experts from ICON Medical Imaging and Medidata for this webinar presentation on the practical applications for Artificial Intelligence (AI) and Machine Learning (ML) in clinical trial imaging and what is actually possible today. Learn what is available today in the current landscape, its applications for building efficiency, and what is coming in the near future to help life science companies transform their clinical trial imaging.
Key Takeaways: 
How AI needs to be focusing in specific areas, as past efforts (IBM Watson) to do everything, have failed

How to narrow down imaging problem statements that will generate better results

How AI and Machine Learning can function as "guide rails" for radiologists

Areas that AI and Machine Learning can increase efficiency (thus saving money) and improve quality (thus saving lives)
Speakers:
Paul McCracken, Vice President, Head of Medical Imaging, ICON plc
Dr. Paul McCracken, is the Vice President, Global Head of ICON Medical Imaging, and North Wales Site Head at ICON Plc. Paul has over 20 years' experience in imaging and pharmaceuticals, with a strong track record of applying imaging and biomarkers to drug discovery and development across a range of therapeutic areas. He joined ICON in 2016 having previously founded and led the Imaging Centre of Excellence at Eisai Co., where he founded and led the Imaging Centre of Excellence. Prior to Eisai, he worked at Merck Research Laboratories, where he developed preclinical and translational imaging biomarkers and strategies to assess new molecular and biologic entities. Paul holds a Bachelor of Science in Physics from The College of New Jersey, a Master of Science in Physics/Medical Physics from Wright State University and received his Ph.D. in Biomedical Engineering – Imaging from the Mayo Clinic College of Medicine.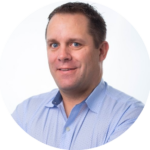 Dan Braga, VP, Product Management, Medidata AI Product & Ecosystem, Medidata, a Dassault Systèmes company
Dan Braga is the VP of Product Management for medical imaging solutions at Medidata Solutions. Dan works with sponsors, CROs, core labs, and sites to adopt medical image technologies to help automate image acquisition, distribution, assessment, and data collection. Prior to Medidata, Dan was one of the co-founders of Intelemage, a medical image management and workflow company later acquired by Medidata. Prior to Intelemage, Dan worked in various product management, operational and sales roles with healthcare technology companies such as GE Healthcare, PocketScript, and WebMD.