Medidata Blog
2013 Trend: Mobile Is HOT!
April 01, 2016
Predictions abound for swift growth in the use of mobile technologies, and the pharmaceutical and health care industries offer lots of specific opportunities – patient compliance, e-prescribing, preliminary diagnoses, blood glucose and other medical measurements. A report I just read advocated centralized centers of excellence for mobile technology within pharma companies. Interestingly, it didn't even hint at the applicability of mobile technology for clinical trials!
For over a decade, electronic diaries have used single-purpose handheld devices to gather clinical trial observations directly from patients. These data have been used to prove the efficacy of treatments that require timely feedback directly from patients, such as pain relief.
Unfortunately, the cost of using these technologies, because they must be custom-programmed and the devices must be acquired, deployed and managed, has limited their use.
With regulators increasingly interested in input directly from patients, clinical trials are joining the move to mobile, now using smartphones that are already incorporated into patients' lives.
An area that's ripe for the growth of mobile technologies is assessing the quality of life impacts of treatments. These assessments are rarely if ever primary endpoints for clinical trials, but they can be the difference between patients' acceptance or rejection of a therapy.
The poignancy of these quality of life attributes hit me hard when I spoke to my father last week. About a decade ago he suddenly became blind; heroic interventions since have proven futile. FDA is now poised to approve an implant that's been dubbed a bionic eye, which would likely restore some sight for him. "I'd like to see my wife across the table again." Talk about improving the quality of life!
So while pharmas are forming centers of excellence to address the uses of mobile technologies, I'll be spending 2013 working to get more input from patients in clinical trials and post-marketing studies, because what we do every day has impacts broader than safety and efficacy. Ask my father.
More about Anne Zielinski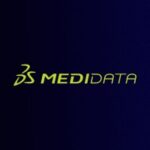 Medidata Solutions