Medidata Blog
A Business Built on Sustainability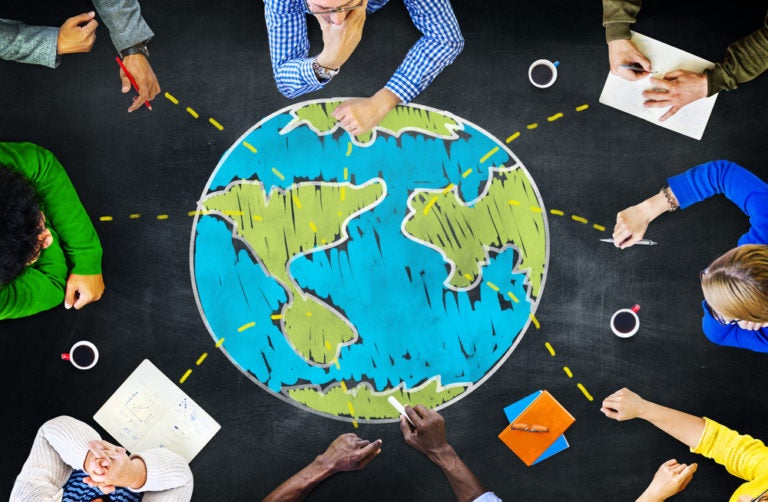 February 10, 2020
This post is guest-authored by Lyndsay Harris, Head of Global CSR and ESG Reporting, Medidata Solutions, a Dassault Systèmes Company
The future of business and the integration of sustainability is at the forefront of many companies. But in order to shape the world that we envision, we must marry sustainability and business practices - something we take incredibly seriously at Medidata.  
Sustainability in the company DNA
To get this right, and actually deliver an impactful difference, sustainability must be at the heart of the company and must be embedded in the DNA. This means businesses should consider having a dedicated sustainability leader in place. Somebody inside the business with a holistic view of how sustainability practices relate to employees, the local community and the overall revenue generating strategy of the organisation.
Having this position inside the company is key. It means an individual can look cross-functionally at an organisation to identify potential opportunities where sustainability practices can increase profitability while decreasing emissions. Sustainable ideas and initiatives can be big or small, and can come from anywhere or anyone at any time. Departments will have different requirements, resources and roles when it comes to installing sustainable practices. What is both clear and consistent is that - from greenhouse gas reducing products to leveraging employees expertise to drive innovation - there are countless opportunities to use business as the driver to create a more sustainable world.
This issue has only been made more acute with younger generations entering the workforce and becoming a large part of the consumer base. These generations are hugely passionate about sustainability and their purchases and choice of employer is largely dictated by a company's profile. A recent survey by Amnesty International of 10,000 people aged 18-25 in 22 countries found that climate change and how we can improve the environment was their most pressing concern. So in order to appeal to this audience, either as an employer or as a producer/supplier, you better be thinking about this too and have a strong sustainability program in place.
A LEEDing role in sustainability
At Medidata, we have a goal to have 90% of our long-term leased offices in LEED (Leadership in Energy and Environmental Design) Gold, or equivalent standard, buildings, something we are on track to deliver. In fact, our new Hammersmith, London office recently secured V4 LEED Gold certification, which is the first in the UK. This internationally recognised green building certification system,  providing third-party verification that a building was designed and built using strategies aimed at improving performance across a range of metrics. This includes initiatives such as energy savings, water efficiency, CO2 emissions reduction, improved indoor environmental quality and stewardship of resources. It means sustainability is built into the core of our business in more ways than one.
However, this isn't enough. We believe that we need to continue to strive to do better. This is why we also commit to the Carbon Disclosure Project, a non-for-profit organisation that runs a global disclosure system to manage environmental impact, every year to encourage sustainable waste management within all of our offices.
An exciting future for Medidata
Our commitment to CSR doesn't stop at sustainability. We conduct a number of other activities and publish an annual report to showcase how our mission-driven work is impacting the communities and groups we work with. We have conducted extensive research into how we can become most sustainable as an organisation and identified and connected with three of the 17 sustainable development goals put forward by the United Nations where we feel we can really make an impact - good health and well-being, quality education and gender equality - and we have many initiatives in places that relate to each of those goals. Hear more about our CSR strategy and initiatives in a recent podcast here. 
As Medidata grows, our sustainability program will also continue to grow. What we're doing now is just the start, but that keeps us motivated and excited for what we can accomplish in the future. For more information on Medidata's sustainability initiatives, please visit our website here.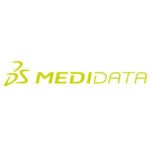 Medidata