Medidata Blog
A New Way to View Clinical Data
August 10, 2016
We recently had a chance to catch up Katrina Rice, vice president of professional services at eClinical Solutions, about how the company is transforming the role of clinical data management through data repository elluminate® and clinical research platform Medidata Clinical Cloud®. 
It's great to see how different stakeholders in the industry can collaborate to improve clinical data management and look at data holistically.
The Medidata Symposium is coming up next month in Barcelona! Check out all the details here.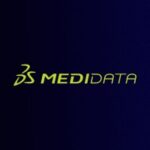 Medidata Solutions