Medidata Blog
A Q&A on the FDA's New Rare Disease Drug Development Guidance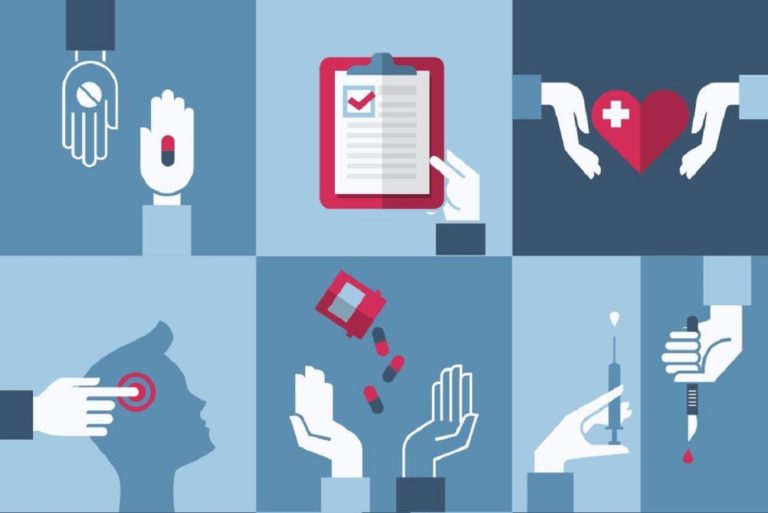 August 04, 2016
We were lucky to sit down with Steve Smith, our chief patient advocate, to chat about last month's FDA guidance issued on rare disease drug development. For your reference, Steve has provided a detailed Q&A on the key takeaways and what the guidance means for the industry.
The FDA issued its expected guidance on rare disease drug development in late August 2015, and public responses are due in October. Behind the scenes is the buzz of collaboration between patient advocacy groups and drug developers as we analyze, exchange thoughts, and prepare our responses to this important document.
Q: The FDA issues guidance documents on a number of topics all the time. Why is this one important?
A:  This guidance is meant to help biotech drug developers to collect and present data that will convince the FDA that a new, rare disease drug should be approved. All stakeholders (patients, drug developers, the FDA, the NIH, Congress) agree that science is advancing rapidly while approvals are advancing too slowly. Of 7,000 rare diseases, we only have 500 treatments approved, and many of those are not actually cures.
Q: Why is this guidance being issued now?
A:  The 2012 FDA Safety and Innovation Act mandates that the FDA issue this guidance within a time frame.
Q: What can such a guidance do?
A:  Stakeholders want the FDA to be clear on how drug developers can use "new tools of drug development" to win approvals. In this case, tools refers to biomarkers as endpoints, patient groups' statements about their tolerance for risk (patients' risk vs. benefit statements), natural history data (data about how a disease progresses without regard to any particular clinical trial), real-world data, electronic health record data, genetic sequencing data, etc.
Q: These are new and diverse types of data. How should we expect the FDA to deal with the uncertainties in such new data?  How can a FDA guidance statement help?
A: Stakeholders look to such FDA guidance to provide consistency and transparency. At the very least we look for statements that say "If you do this, we will respond like that." Drug developers need more certainty about how to use the new data types to actually win approvals. It doesn't help to be a lone pioneer drug developer if your data is rejected because regulators don't understand it. By providing certainty, including clear definitions of what to do about the uncertainties in the data, drug developers can focus their efforts and reduce serious time-wasting missteps.
At best, the FDA and drug developers will work together and proactively find ways to use the new tools. Transparency then helps by informing everyone else how the tools of drug development can be used to win approvals.
Q: What's the response to the new guidance? A:  All responses are not in, but early discussions focus on what is missing from the guidance. This is not unexpected, but is typical of the FDA–stakeholder interactions over the years. However, most would agree that progress is reflected in this guidance, but that we all have work to do.
Q: How does this guidance reflect progress, what do stakeholders feel is missing, and what will happen next?
A: The fact that we even have this guidance is a sign of progress. But it is progress developed after years of advocacy. Years ago, these specific tools of drug development were not in such sharp focus across all stakeholders. Today we see consolidation of a number of issues within the term "tools." For instance, we have a very overt cross-stakeholder dialogue with the FDA about the need for them to show leadership by being consistent, transparent, and proactive in helping the industry use these tools. This is progress.
Still missing is a stronger statement about how to overcome the uncertainty that comes with very small patient populations, and the use of biomarkers as endpoints. There is good discussion about the importance of assembling high-quality "natural history data" to compensate for the uncertainty presented by new biomarkers.
The guidance leaves us hanging as to how to get drugs developed sooner. Done well, natural history data collection takes many years as we measure the long-term progression of disease. In the meantime, we need short-term solutions that use biomarker endpoints, genetic, and clinical data. 
Q: How can patients' risk vs. benefit statements help, and isn't the FDA already using this?
A:  When a progressive disease is very damaging, e.g. causing early death or very serious disability, and time is of the essence, then positive data from an early clinical trial should suffice to let patients try the new drug if they are willing to take the risk.
Biomarker data that is new and less well understood might indicate that a drug works, but acceptance of such evidence remains risky. This is the point the FDA regularly makes. Rare disease stakeholders seek a clear methodology for collecting patient statements, and incorporating them into the drug approval process. They seek transparency in which the FDA declares how they have used such information. Such transparency would inform both the industry and patients how to proceed. When it is seen that the FDA uses such data to accelerate approvals, then use of such methods will grow. Note that now, the FDA is beginning to use patient's risk vs. benefit statements, and patient experience data, but patient groups say that they don't see how the FDA uses such information.
Q: After the public response is in for this guidance, what's next?
A: This guidance was mandated within the hard-fought renewal of the Prescription Drug User Fee Act of 2012, aka, the FDA Safety and Innovation Act. This act defined a number of improvements to rare disease drug development, that are now in use.
For example:
Risk vs. benefit guidance from the FDA
Patient-focused Drug Development program of the FDA
Breakthrough Therapy Designation (greatly improving the way FDA and industry work together on trial design and data analysis),
Rare Pediatric Disease Voucher Program (to shorten the FDA review time if you develop such a drug)
There are three avenues for this type of progress in drug development policy to continue. The same stakeholders that are responding to this recent guidance are also focused on these next opportunities to influence policy.
First, the FDA can improve its current guidance and its methods based on the feedback obtained and by working together with stakeholders.
Secondly, the next round of PDUFA (PDUFA VI) has begun and another new law will be on the books by 2017.
Thirdly, the pending 21st Century Cures Legislation (now being drafted in the Senate after passing the House by a resounding bipartisan vote of 344-77) contains more details to strengthen the issues mentioned in this blog post and in the recently issued draft guidance.
Conclusion:
The FDA's recently issued draft guidance on rare disease drug development disappoints due to its lack of proactive definition of accelerated approval pathways specifically compensating for uncertainty in rare disease biomarkers use. But this lack of definition is not unexpected. In fact, we are in an unprecedented era of collaboration between stakeholders and the FDA that is transforming the way we work together to hammer out solutions.
That this guidance exists at all is positive. It reflects progress when measured over years. There did not used to be such productive collaboration across stakeholders that focuses on the new tools of drug development. Today, the guidance does not represent the end of the discussion. With 21st Century Cures, and PDUFA VI, as well as the ongoing collaborative dialog, solutions will continue to be hammered out.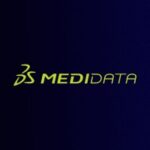 Medidata Solutions