Medidata Blog
A Summer Internship Experience Like No Other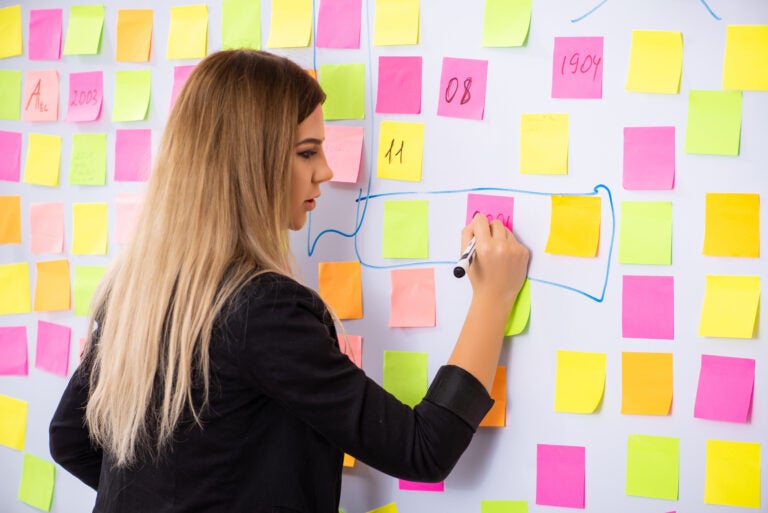 December 14, 2020
While many workers around the globe have had to adjust to working remotely, younger talent pools have faced a unique set of challenges as they set out to get a foothold in many industries. College students and graduates often depend on internships to land full-time jobs, and this year intern programs had to adapt—some were shortened, postponed, or canceled at many companies, and programs that went ahead as planned had to be remote. 
Amidst the uncertain global landscape this summer, Medidata maintained its full intern program for early talent. The program attracted a record-sized class of forty interns—all remotely. 
The 2020 internship program excelled in creating a sense of belonging and learning through mentorship, executive speakers, meaningful projects, cross-functional collaboration among interns and full-time workers, an innovation lab, and so much more. 
With a clearly defined internship engagement model, interns were able to fulfill their aspirations through a multitude of steps with check-ins along the way. The group represented thirteen different US states, thirty-one universities, and had a 6:4 male to female ratio. The program continues to grow in size, diversity, and meaning. Although our internship program and opportunities for early talent have been around for several years, the structure and emphasis placed on these programs has been significantly increased. 
Alongside emphasis on early talent, focus has shifted toward intern impact and engagement, allowing the strongest talent to surface and grow internally. Our People Team interns assisted in boosting corporate social responsibility initiatives, helped rebrand the early talent program, and learned the ins and outs of fair wage and what it truly means to put our employees first. Data science interns were incredibly busy as well; some helped launch new products into the market, while others drafted their first fully automated test. Marketing interns spent time learning the industry as a whole, while focusing on the various marketing strategies Medidata uses to achieve success. This team even helped launch Medidata's first ever podcast, Clinical Minds. 
Interns who supported product and sales worked hand-in-hand to learn the products that comprise the Medidata Clinical Cloud and how the platform is delivered to customers. Finally, our tech team took a broad approach in advancing Medidata as a whole and assisted in the development of key resources and events, such as next year's Hackathon. 
The 2020 intern class used their diverse skill set to accomplish more than could have been expected over the summer season. While each team had their proficiencies, the comingling of skills allowed for the perfect setup to the intern innovation lab where our cross-functional teams were tasked with solving a real world problem facing Medidata: Creating a go-to-market strategy for a new tool aimed at increasing diversity in clinical trials…in only five days! The six teams spent the week learning about themselves, and each other, while they figured out how to most efficiently allocate roles and responsibilities. Once this was accomplished, they conducted research, experimented with the product, undertook competitive analysis, and began using their skill sets to craft some truly impressive products and presentations. The teams presented their proposed products and strategies to a panel—some of those strategies may directly be implemented into the launch of real Medidata products.
During the presentations, Faisal Hossain described his time as an applications engineer intern on the Patient Cloud team. He presented on his project in which he prototyped UI screens for the myMedidata app using ReactJS and worked on integrating the Intelemage API to handle the backend-telemedicine components. He also wrote a Python script for the market intelligence group that reads over 20,000+ Excel rows and exports matched data based on a given set criterion, saving days' worth of work. As another side project, Faisal assisted the Medidata Labs group's big data project by labeling and exporting data from a sensor ontology into a PostgreSQL database. 
Emma A., product management intern, presented on her ROI estimate on a test-case for an existing page through the integration of JIRA and Pendo summary statistics. She also strategized proper client engagement tactics for the Rave Omics platform and worked to increase product stickiness through product research and competitive analysis. 
Ryan M., early talent attraction intern, presented on his time developing a brand around early talent here at Medidata. He discussed his process in creating the branding, the name he came up with, the content he created once the brand was made, and the tools for future engagement with early talent. Ryan also discussed his assistance in the UX redesign of the blog and his other marketing side projects.
Our 2020 intern class concluded their experiences with final project presentations on August 5 and 6, supported by many of our seasoned staff in the virtual crowd. At the onset of the summer, our interns were logging into their computers, figuring out how to navigate virtual work and probably asking themselves, "How does a clinical trial even work?" At the end of those ten weeks, however, our intern class was filled with rising stars as they spent the better part of their summers working hard to contribute immensely to Medidata's various business segments. 
As we reflect back on such an unprecedented summer, we are incredibly grateful and proud of our intern class. We are excited to continue to build the future of the company through early talent, and with many of our interns currently working among us this fall, we cannot wait to see what impressive feats they will continue to accomplish. Be on the lookout for our summer 2021 Internship applications going live this winter to welcome another great class!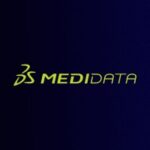 Medidata Solutions