Medidata Blog
Access and Education: Shining a Light on Medidata's CSR Program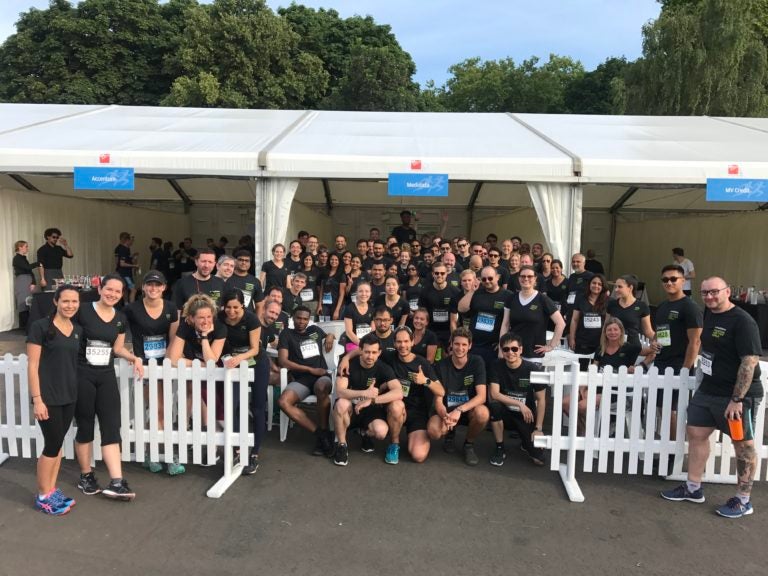 November 06, 2019
Today's post is by Lyndsay Harris, global CSR leader at Medidata.
Embedded in Medidata's purpose is its mission to power smarter treatments and healthier people, which we have ingrained in our DNA, culture, and social impact program.
Understanding that our employees are our greatest asset, we put them at the helm of our social impact program by providing them with an environment where they can have an impact in their day job while working for a company that provides them with opportunities to give back in their community. Our commitment to creating a better world has allowed us to be able to attract some of the industry's top talent. People can relate to—and see great value—in what we're trying to achieve, both as a technology company and as a community passionate about putting their expertise to good use and generating better outcomes for patients.
With a philanthropic culture, and with social responsibility in our DNA, the Medidata community has given back to its local communities in many ways—whether it be partnering with nonprofits to offer our software and expertise as an in-kind gift to support clinical research or working towards a more sustainable future by reducing carbon emissions.
Due to the overwhelming support, in 2018 we launched our first global Corporate Social Responsibility (CSR) program, solidifying our commitment to patients and students. As we complete our second year of a formal program, we're extremely proud of some of the fantastic initiatives being developed and rolled out by Medidatians globally.
A two-pillared approach
From the outset, our aim has been to build a CSR program that engages our people as well as our stakeholder community. To achieve this, and to ensure maximum positive impact, we now target our efforts on two key areas:
Access For All: is a mission to provide all patients with treatment.
STEM Education: is a goal to impact 15,000 students in five years.
Our efforts are supported by our foundational principles which include volunteering, diversity and belonging, sustainability, philanthropy, and employee wellness.
Going local
We work under a global-goes-local model when it comes to our social responsibility work, and this is something that has evolved to become central to the ethos of our program. We are a global organization that operates at a global scale, but each of our CSR initiatives is tailored to its local market community. We find this approach works best to drive engagement and deliver results.
Each regional Medidata office has a local engagement council of Medidatians who volunteer their time to localize our CSR programs. Each office participates in numerous volunteer events in their local community and adopts a school or local coding organization to work with year after year. In London, our employees have closely aligned their health initiatives with CSR, participating in three different charity fitness events in 2019.  At the JP Morgan Corporate Challenge, we had almost half of the London office participate, allowing us to make an impact and encourage health and fitness across the organization.
Opening doors for youths and women in tech
Being in the business of technology, improving and expanding STEM education for all is a particular focus for Medidata. There are still far too few going into STEM careers, and as a company, we feel compelled to join forces with local communities, schools, universities, and nonprofits to effect positive change and make education and careers in these sciences more accessible.
Medidata employees are encouraged to—and already are—make use of their experience and expertise to aid young people in local communities around the world.
The Social Innovation Lab
Medidata's rich talent pool has also led us to provide skill-based volunteering opportunities. The Social Innovation Lab (SIL) is an initiative where Medidatians collaborate with nonprofits that advance Medidata's mission to power smarter treatments and healthier people. It encourages employees from across the organization to leverage their expertise to solve issues impacting the life science industry, partnering with organizations such as Castleman Disease Collaborative Network (CDCN), Lazarex Cancer Foundation and Cures Within Reach.
Spotlight on EMEA
At our European HQs in London, our regional CSR representatives are growing a social responsibility coalition with local organizations. This is already creating exciting collaborations with the likes of Hands-On London, Cancer Research UK, and the Hammersmith-Fulham Business Improvement District (BID)—great examples of people and organizations coming together to make a difference. In 2018, we worked with BID to enhance the green space outside of our office and install parklets for community use which were installed with clean air plants.
With the support of our local CSR comrades in London, Medidata is enabling young and underprivileged individuals to learn about careers in STEM. This involves several days throughout the year where Medidatians open up their workdays to welcome students from Imperial College to participate in a work shadow scheme, helping students gain a better understanding of the future of work and the careers that await them.
The work of the London-based coalition doesn't stop there. London Medidatians partook in the J.P. Morgan Corporate Challenge this summer, an initiative that promotes fitness, camaraderie, and teamwork with donations going to local charities, as well as The Nicola Werner Challenge, a road-cycling event to raise awareness and funds in the fight against HPV-caused cancers.
Whether it be reducing the use of plastic, mentoring more women into a career in technology, or partnering with local charities, our CSR program is delivering meaningful results and making a positive difference to local communities.
If you'd like to know more about Medidata's global and/or local market CSR initiatives please visit our social responsibility webpage here, or contact our team at csr@mdsol.com.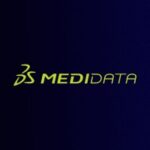 Medidata Solutions