Medidata Blog
Accounting for Protocol Complexity When Developing Site Budgets
April 23, 2016
Our sixth annual European Medidata User Group (E-MUG) last month was a huge success. About 170 Medidata customers and partners flocked to E-MUG, hosted by Menarini in scenic Florence, Italy. Over the course of three days, attendees from over 50 organizations were treated to a series of workshops, presentations, courses and interactive discussion under the theme, "Transforming Clinical Development." The conference included presentations and discussions within four role-based tracks covering Study Design, Clinical Finance, Data Management & IT and Site Management & Monitoring, along with a new Patient Cloud workshop, demonstrations during breaks and two fabulous networking receptions.
Next up is the 2014 Americas Medidata User Group (A-MUG) in San Francisco on April 23-25! And as we start to focus on the upcoming A-MUG, we wanted to revisit an important industry topic covered by Celgene at our last A-MUG. In this video, Celgene's Victor Lucariello speaks with Medidata's Igor Altman, following Victor's A-MUG 2013 conference presentation, "Protocol Complexity," part of the Budgeting & Project Management track.
*Guest blogger Victor Lucariello is an associate manager at Celgene Corporation. Victor is a Medidata Grants Manager Certified professional. You can reach him by email.
*Igor Altman is a senior product manager at Medidata Solutions. 
Learn more about our Medidata user group conferences, dedicated to creating a collaborative environment where users can exchange information and system-use best practices in an open and mutually beneficial environment.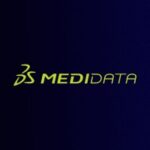 Medidata Solutions