Medidata Blog
ACRP's Terri Hinkley Discusses How to Help Clinical Research Associates Adjust to Risk-based Monitoring
August 08, 2016
Terri Hinkley, the interim executive director of ACRP, recently shared her thoughts with us on the current changes facing clinical research professionals. In the clip, Terri discusses how sponsors and the industry can help clinical research associates (CRAs) become more comfortable with risk-based monitoring.
The first step that she suggests? Companies should help CRAs understand that compliance will be a shared responsibility going forward, and CRAs should try to understand that their jobs won't be at risk with reduced source data verification.
Terri suggests the best way to support CRAs as they transition into this way of thinking is to make sure that both the organization and the infrastructure evolve and no longer evaluate CRAs with the outdated criteria used in the past. This will set up monitors to be successful in their roles and more comfortable with the change in their work process.
If you're interested in more information about the evolving role of CRAs and the resources available, be sure to check out the ACRP website. And, if you're looking into designing and conducting your own risk-based monitoring program, check out how our company can help you launch a risk-based monitoring study.                                      
What other changes do you think will be ahead for CRAs as clinical research continues to evolve in the next few years?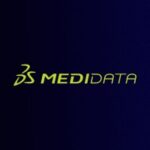 Medidata Solutions