Medidata Blog
ACRP's Terri Hinkley on the Changing Roles of CRAs
August 08, 2016
ACRP (Association of Clinical Research Professionals) Interim Executive Director Terri Hinkley recently took a few minutes to chat with us about the groundbreaking initiative of the Joint Task Force for Clinical Trial Competency and where she sees the initiative leading in a few years.
In the clip, Terri discusses the exciting work the Joint Task Force for Clinical Trial Competency has done in defining the competencies required of clinical research professionals. She explains how ACRP is taking steps to move away from the traditional two-year experience requirements to become a monitor and is instead looking at the actual competencies needed for entry-, mid-level and experienced professionals.
What knowledge and competencies do clinical research professionals need to possess for their specific roles? As the initiative continues to move forward, she hopes to see even greater involvement and participation from all clinical research professionals.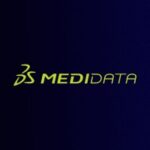 Medidata Solutions