Medidata Blog
Actual Geeks Talking Clinical: eSource Integration and Health Care Convergence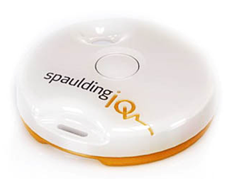 April 23, 2016
When I was 14, I achieved the milestone that I think defines anyone who calls themselves a geek. I broke my first computer. No, I didn't spill coffee on the keyboard or throw it out the window. I broke my first computer performing an operation similar to open heart surgery—except I didn't scrub in, there was no clean operating room and I had no experience. There, ripped open on the very desk that my father built for me to do my homework, laid my desktop PC with an Intel i386DX processor, 8MB of RAM and a 40MB hard drive. On that day, I figured out how computers work by dissecting every piece and putting it back together again. It never ran again, due to my inexperienced hands, but I learned from my mistakes and learned to be more careful. After that day, I became obsessed with gadgets, how things work and why.
Fast forward nearly 20 years and today I am fortunate enough to work in technology for the life sciences industry. Along the way, I have met so many great people who have done great things, including those who share that same passion I have for making things work, but that can apply their unique perspectives in innovative ways. Case in point, Brock Heinz.
Brock is one of the founding members of Spaulding Clinical Research, a Phase I clinic and medical device manufacturer in Wisconsin. He and I have been "geeking it out" for about a year now and some of the things we've worked on have turned out to be really useful in a clinical trials setting. For example, he has helped develop something called the Spaulding Electrocardiograph, which is a cloud-based ECG system and device. With this device, which is about the size of a hockey puck, we can collect an ECG directly from a patient, upload it to the cloud where an algorithm automatically extracts "the best 10 seconds" of the recording. In addition, the system obtains interval measures and interpretation statements before automatically transcribing the data and waveform in to Medidata Rave (or even to a patient's electronic medical record). This is a huge deal. According to Medidata's PICAS database, the ECG is the #3 most frequent procedure performed in all clinical trials, across all phase and indications. This means everyone does an ECG and everyone is doing it in a very manual way, which means there is room for improvement. Brock was able to combine his unique perspective along with the tools provided with the Web Services APIs out of Medidata Rave, in order to create a seamless solution to the current error-prone ECG collection problem. We talked about this recently and recorded a video to share with our readers. Check out the video below to see actual geeks, talking about clinical technology and what the future may hold.
As we near the end of June, that means it's time for the Drug Information Association's DIA 2013 49th Annual Meeting. This year, we'll be In Boston from June 22-26. Come see us to get a demo of how the Spaulding Electrocardiograph automates the collection of ECGs and transmits the information directly to EDC without any manual transcription. We might even have some other toys to play with as well.
Oh, and we have the DeLorean time machine from Back to the Future at our booth 805. #NoBigDeal
l
Guest blogger Joe Dustin is a senior business consultant at Medidata Solutions. You can reach Joe by email.
Connect on Twitter with Joe @eClinical and Brock @Brock_Heinz.
*Press Release: Spaulding Clinical to Showcase First Cloud-Based Cardiac Safety Solution Fully Integrated with Medidata Clinical Cloud at DIA