Medidata Blog
Adaptive Trials Are Here… Are You Ready?
April 01, 2016
Are you ready for adaptive trials? This was the question posed by Medidata's Evan Hahn and Wade Wirta at the Interactive Response Technologies for Clinical Trials (IRT) 2014 conference in Philadelphia. Evan and Wade presented on leveraging IRT to execute successful adaptive clinical trials.
Adaptive study and statistical designs have been utilized in the industry in the past. However, the feasibility for conducting more complex studies and leveraging the power of adaptive designs at scale has only recently been possible, as IRT and other technology has better enabled its implementation. And although adaptive methodology is encouraged by the FDA, particularly for exploratory trials, there is still reluctance to invest in these designs. This is due to continued concerns around the operational challenges and technology integration that is required for successful implementation.
Patients, regulatory agencies and industry share a common goal to bring safe and efficacious medicines to market as quickly and as efficiently as possible. This is becoming increasingly difficult as the cost of drug development goes up. There has been a significant rise in development costs over just the last few years and as the complexity of trials increases there are no signs that the acceleration in costs will lessen.
Further, as costs increase, the number of viable drugs per year continues to decrease. During the years 1994-2003 the average number of drugs/biologics approved by the FDA per year was 33.7. However, during the years 2004-2013, that average number was only 26.3.
Also drugs are failing much too late in the pipeline. Research shows that as many as 40 percent of Phase III studies end in failure, a point in time where sponsors had already invested huge amounts of resources learning about their compounds.
So why is there a decrease in productivity and success? The main reasons for failure are that the drugs are not efficacious, safe or tolerable, dosed correctly or targeted to the correct patient populations. All of these can be addressed with an adaptive trial methodology.
This methodology presents unique challenges for supply management. The results of the multiple interim analyses inherent in adaptive designs that drive the modifications of the study in progress will produce new clinical trial supply requirements. These requirements necessitate proactive and frequent changes in supply management planning to meet the new trial demands:
Sample size re-estimation results in larger/smaller study population.
Treatment arms being added or dropped.
Changes in allocation ratio for subsequent cohorts,
Study being stopped for futility.
Forecasting and planning integrated with statistical simulation is critical for understanding treatment probabilities and planning strategies to enable this new paradigm in supply planning and management.
There are similar randomization considerations. Robust randomization and trial supply management (RTSM) systems are an essential component for implementing adaptive designs and must include the following capabilities to enable the modifications in the randomization allocation over time:
Ability to implement multiple treatment and randomization scenarios.
Pre-defined allocation and treatment defined up front, with the ability to switch between randomization lists based on adaptation.
Single list to start and ability to add additional randomization lists as required.
Response adaptive designs – RTSM automates the update to treatment assignment probabilities; subjects are randomized based on most up-to-date treatment assignment probabilities.
Other randomization considerations for adaptive trials:
Central randomization helps facilitate treatment balance at interim to ensure sufficient subject allocation. This design emphasizes the need for integrated supply forecasting and manufacturing due to the increase in safety stocks required at sites.
Site based randomization has a potential negative impact, as lack of subjects or balance can delay interim analyses. However, site-based randomization could be more suitable for adaptive studies with expensive or limited study drug.
Supply planning simulations can be utilized to determine statistical and supply cost implications to balance the risk trade-offs when designing the randomization profiles for adaptive studies.
Implementing an adaptive trial methodology requires the proper technology but also requires a set of strong, unified processes and teamwork. They are complex and require a great deal of planning and diligence to complete. Executed correctly, adaptive trials can save sponsors millions of dollars in drug development costs by streamlining the trial conduct process. The earlier you can determine that a drug is not effective, the earlier you can either drop an arm in favor of a more promising one or the earlier you can stop a trial altogether. Some key points around adaptive trials to remember are:
Adaptive trials represent the best opportunity to reverse the current productivity trend and will be used at scale in our industry moving forward. Sponsors and vendors who have prepared will be the ones who are most successful.
Working closely with all stakeholders in the clinical development process to plan the road-map for adaptive trial implementation is a critical element of success.
Don't forget – it's not just technology! It's also processes and organizational impact that need to be addressed as well.
Conference presenter Evan Hahn is Medidata's North America RTSM Specialist and co-presenter Wade Wirta is with Medidata's principle consulting services in supply chain. For a copy of the slides from their "Leveraging IRT to Execute Successful Adaptive Clinical Trials" presentation or for more detailed information on adaptive trial methodology please contact Evan Hahn ehahn@mdsol.com or Wade Wirta wwirta@mdsol.com
*Guest blogger Anne Kulak is a product & solution marketing director at Medidata. You can reach Anne via email or follow her on Twitter @AnneKulak.
TWEET THIS:
Can an adaptive #clinicaltrial methodology increase productivity & success? More from @AnneKulak on #IRT: http://t.co/gbv4sdCrPq — Medidata (@Medidata) October 24, 2014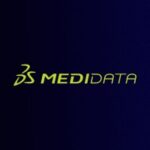 Medidata Solutions