Medidata Blog
The Advantages of EHR in Clinical Trials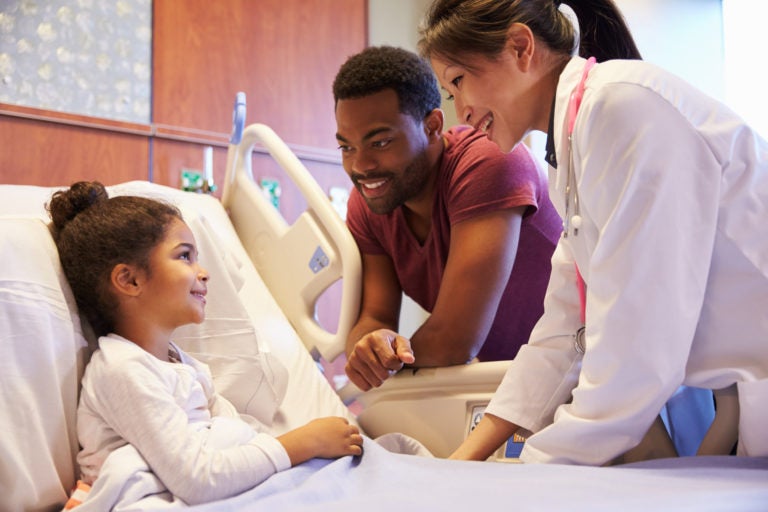 February 20, 2018
Despite several years of interest, pharmaceutical companies have yet to immerse themselves in the world of EHR data integration. However, as the EHR market matures globally, the move from double data entry to EHR integration is rapidly approaching.
This is the next post in our EHR series. If you want to hear more, check out our EHR breakout session at Medidata NEXT Basel on March 7.
In order to focus development priorities we came up with several use cases for adoption of EHR data in clinical research; some of these are more prospective, but seem as logical conclusions to the full scale integration between the different realms.
Reduction of "swivel chair data entry"
This is the primary opportunity. The Swivel Chair definition arises from the requirement to effectively enter data twice; once in the primary healthcare system and again in the EDC system.  This is required because of a lack of effective integration between the different systems. For the foreseeable future there is not going to be 100% overlap between the healthcare and research domains; there is information that may be required in a research context that simply has no place in the state of normal care.  Any solution that will succeed will need to present a hybrid approach to combining the data from EHR systems with that entered by the site themselves.
Protocol Feasibility
Protocol feasibility is the collection of a pool of anonymised patient data from EHR systems,  A subset of the data is available for querying, so that sponsors can validate the choice of eligibility criteria for directional information; few or none results implies that using the existing criteria the sites and thereby the sponsor are going to have difficulty meeting recruitment targets.  Again, this information is purely directional. For example, it won't give information about projected recruitment rates, as an example.  The primary motivation for this use case is to proactively avoid protocol amendments.
Site/Subject Selection
This is one of the more developed use cases across the industry; subject recruitment remains a challenging and expensive part of clinical trial execution.  This use case is based around a pool of consented patient data that can be queried to identify subjects and sites where the study will be able to recruit successfully.
Initiatives such as Sync4Science present an interesting opportunity as patients can consent to share their data for the purposes of investigational research—this can only improve the opportunities for incorporating these subjects in clinical trials.
Targeted phenotypic identification of patient cohorts using EHR systems will facilitate faster recruitment by both identifying more suitable subject candidates and reducing the number of subjects failing screening procedures for clinical studies.
Another interesting aspect of EHRs ability to increase participation in clinical trials is the use of Clinical Trial Alert systems in EHRs. Embi et al. found a significant increase in the number of physicians participating in trial recruitment and physician-generated referral and enrollment rates with the use of an EHR-based CTA.
Standard of Care vs. Research Costs
This is an interesting use case that will foster a closer relationship between the sponsor and the sites.  In the US there are large fines for billing research costs to Medicaid; the use case here presents a mechanism for the site to be able to access the list of procedures that are per protocol and thereby can be passed on to the sponsor for payment. This cuts across a number of Medidata products (including Rave, Site Payments & Grants, Strategic Monitoring) and presents a good opportunity for utilising the entire platform for the betterment of the study conduct.
Virtual/Observational Studies
This is a more speculative use case; in simple terms it involves preparing a protocol and then gathering information from historical EHR records.  This is of interest for Observational research where signals may be exposed based on larger patient data sources.  Initiatives such as Sync4Science will be an important tool for this in the future; this is because the Sync4Science applies the consent directly to the Patient and they remain in control of their data.  In addition, this would be an interesting case for Health Information Exchanges (HIE) where data from multiple EHR systems are aggregated.
Genome Wide Association Studies (GWAS)
This is another speculative use case, but one that we expect to become more operational in the next 5-10 years.  Simply put, the genotypic information for a pool of patients is aggregated and then clustered on the basis of patterns of Single Nucleotide Polymorphisms (SNP).  The phenotypic information for the different clusters are then compared (where the data is sourced for historic EHR records).  This will be increasingly important off the back of initiatives around personalized medicine (e.g. 21st Century Cures). GWAS may help in identifying different drug response based on an individual's genome.  An example of this is the 'super-responder' where a subject has an aberrant response to a medication; in a clinical trial the response may be classified as an outlier and not be included in the study report.
Payments
A main component of EHR systems is the ability to handle billing information for reimbursement by insurance companies. Given Medidata's leading role in the payments space for clinical trials, integration of EHR and the Medidata platform would be the next logical step in Medidata's payments roadmap.
We'll keep this going with a few more posts. And most importantly, make sure to say hello if you're at NEXT Basel on April 9th.