Medidata Blog
And the Emmy Goes to…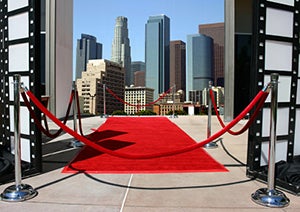 April 01, 2016
When I arrived in Los Angeles on a sunny and warm day to attend the 2012 Society for Clinical Data Management (SCDM) conference, little did I know that we would be sharing that square of LA with the 2012 Emmy Awards.
Yes, I confess that I skipped a couple of sessions—along with half of the conference attendees—to go and see the red carpet. I'm not into the "celeb world" and as an European I hardly knew half of those stars, but it sure was surreal to be there, see the pretty dresses and hear the cheers. Oh, and according to a Medidata colleague—with my characteristic curiosity—I almost stepped on the red carpet myself (and why not?).
But I digress…
The SCDM conference started earlier that Sunday with a fab keynote speaker – Dr. Daniel Kraft, who has an impressive resume, including being a finalist on the astronaut selection program. Daniel got us all enthused about technology and how it can make medicine faster, smarter, better and cheaper.
And it is not a vision or a promise for the future; it has already arrived. From blood pressure phone apps, to exoskeletons that enable paraplegics to walk again, to tricorder-like apparatus (a favorite amongst Trekkies) for body scanning and data analysis, there seem to be a million and one examples of technology-driven data explosion around us. It was also interesting to see how much technology is moving our society towards self data recording, analysis and even diagnosis. So the onus was on all of us attendees and Data Managers in particular, to make the most of that data explosion and contribute to the (unstoppable?) trend to make medicine better.
Some of the sessions over the next two days picked up on this theme. I presented "Clinical and Safety Data Reconciliation" and indeed made the point—and hopefully succeeded in convincing my audience—that technology is available now to solve that industry challenge.
From the other sessions I attended, I particularly enjoyed hearing about the application of Six Sigma principles in data management to drive efficiencies and cost savings; and about leveraging standards such as the Clinical Data Acquisition Standards Harmonization (CDASH) in clinical trials.
In parallel with the different track sessions, the exhibition hall was packed with software vendors from around the US and beyond. There was much activity at booths during breaks with several product demos and giveaways ranging from flash drives to back massages and everything in between. Our Medidata booth was really buzzing with demos and lively discussions, and our "Clinical Jeopardy" game was a sure hit!
Speaking of technology and data explosion, I thought it was interesting that exhibitors made some use of social media (Twitter in specific) but not attendees. I wonder why? I was the only person tweeting during the keynote. Other than Jennifer Price from BioClinica—a seasoned social media contributor—I didn't notice much Twitter traffic at all.
Come on, peeps, we can do better. Remember, technology + data = better medicine!
And before I leave you, I want to send my congratulations to the Medidata Balance team, who were worthy finalists at SCDM's Innovation Awards. I suppose in our world of clinical technology, our colleagues also got a little taste of the "red carpet." Well done!
Guest blogger Sonia Araujo is manager of product management for Medidata's drug safety solutions, based in the UK. You can reach Sonia by email or follow her@SafetyPriestess.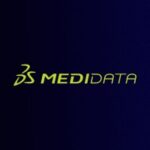 Medidata Solutions