Medidata Blog
The AppConnect Partner Program in Action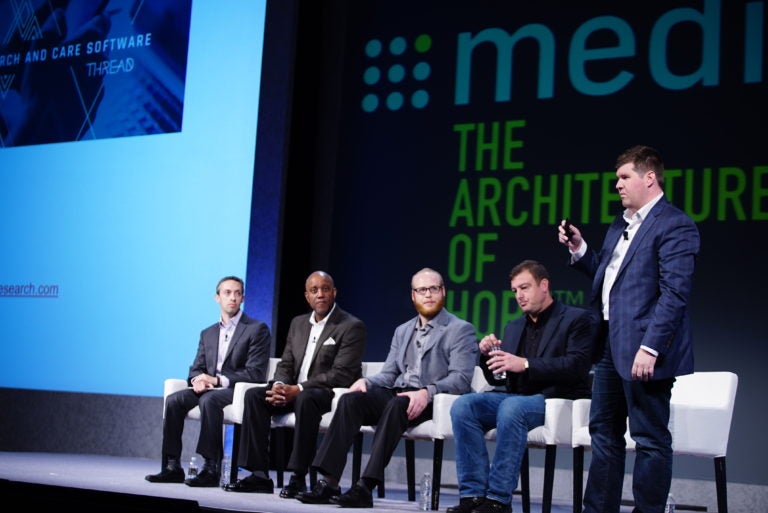 December 12, 2016
Medidata recently launched the AppConnect Partner Program to help facilitate and support new types of innovation in mobile health. The program connects experts in mobile apps and remote patient research with Medidata's Patient Cloud platform. With the launch of this program, Medidata is making it easier for life sciences companies to bring mobile health tools into the highly structured world of clinical trials. Our inaugural partners BostonTechnology, LifeMap Solutions, and THREAD, are all innovators and experts in mobile app development and remote patient research.
At this year's Symposium, we hosted a panel discussion with our AppConnect Partner Program partners to learn more from them about the latest trends, best practices, and lessons learned in mobile apps for clinical trials.
We had an engaging discussion, and I left with a few takeaways of my own:
1) When it comes to clinical research, it's more than just an "app." Mobile health technology has the potential to help address a wide range of needs including patient recruitment, patient engagement, data collection (e-diaries, games, motion-based data, etc.), data validation, remote patient research and much more.
2) Stakeholders in mHealth are making huge advances to drive adoption. Better data leads to better science, and sponsors realize that by capturing objective and continuous data previously inaccessible to researching, they are getting a fuller picture of the safety and efficacy of investigative therapies.
Our partners from Boston Technology put together a brief summary of our discussion which you can read here.