Medidata Blog
Are You Ready to Navigate Your Technology Roadmap to RBM?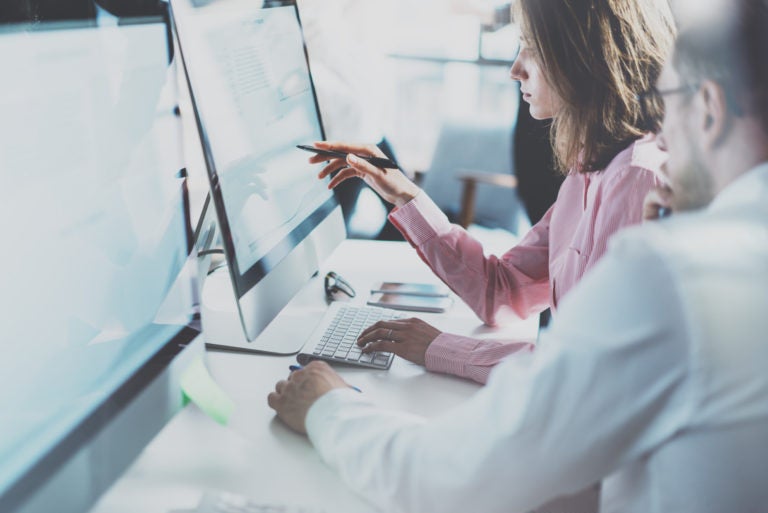 October 08, 2018
Don't forget to register for Medidata NEXT NYC, returning to Spring Studios in New York City October 24-25.
Recently, I had the pleasure of participating in "Risk Based Monitoring: The Missing Link Bringing Drugs to Market Efficiently," a webinar that featured special guests David Nickerson, head of clinical quality management at EMD Serono, and Colin B. Aherne, senior manager of global life sciences R&D at Accenture.
In this two-part blog, we'll first explore the technology roadmap to RBM we outlined and discussed, and next week we'll bring you some key themes addressing practical considerations in adopting an RBM approach in your next clinical study.
"A journey of a thousand miles begins with a single step…"
During the webinar, we asked our audience what they chose as their starting point when they followed an RBM approach. More than half chose documenting their risk assessment, a third equally chose to start by taking a centralized monitoring approach or a site monitoring approach that would be prioritized by risk, while a quarter said they would begin by reducing their SDV efforts. In essence, in light of multiple possible starting points, we concluded that it doesn't matter where you start but rather that you start somewhere.
Our technology roadmap to RBM outlined below offers access to a collection of capabilities that life science companies need to execute their RBM strategy. It provides a simple, easy-to-follow, "start-anywhere" approach that reiterates getting started is half the battle. After deciding upon and implementing a starting point, the roadmap offers flexibility to move in any direction depending on organizational priorities and required impact areas. The optimal starting point depends on a sponsor's current processes, technologies, culture, and long-term goals. It is important for sponsors beginning their RBM journey to leverage industry experience and determine the optimal starting point and implementation path.
For your reference, I have tabulated these starting points and highlighted how each step gets you closer to executing your RBM strategy:
| | | | |
| --- | --- | --- | --- |
| Suggested Starting Point | At a high-level | Tell me more | Impact |
| Risk Planning and Assessment | Focus on critical data and processes by documenting and measuring risks | Capture components of a holistic, system-bound integrated quality and risk management plan (IQRMP) through centralized documentation of risk assessment and categorization (RACT), key risk indicators (KRIs), configuration and source data review (SDR), and source data verification (SDV) strategies related to critical data and processes. | Confidently comply with regulatory requirements and lay the risk-based groundwork for subsequent improvements |
| Central Monitoring | Identify and measure unknown and known risks by statistically cleaning your data | Apply sophisticated, statistical, machine-learning algorithms to interrogate the clinical data in a trial for outliers, data anomalies, and deeper trends. This identifies areas of risk quickly and accurately by providing immediate insight into clinical trial performance and data quality. | Maintain or improve data quality with greater efficiency and insight |
| Site Monitoring | Optimize site visits with a monitoring approach that changes in response to risk while driving overall monitoring efficiency | Facilitate efficient monitoring to provide clinical research associates (CRAs) an advanced user experience and proactive decision-making aid to reduce risk and costs while increasing study and site performance, patient safety, and time to market. Improve CRA productivity through automated use of metadata in visit letters and monitoring visit reports to decrease the need to enter redundant information. | Increase CRA efficiency and output, reduce CRA attrition, and reduce monitoring costs |
| Issue Management | Assess impact of actions on data quality through issue identification, investigation, and resolution with full audit trail | Ensure a centralized, cross-functional way to manage issues and associated action items throughout the clinical study. | Improve cross-functional collaboration and inspection-ready risk management documentation |
| Targeted Monitoring | Refocus CRA priorities with a reduced source data verification approach | Reduce the amount of SDV conducted without sacrificing regulatory compliance or data quality strategies. Patients are assigned to pre-configured SDV regimens (focused on critical data) as they are enrolled, enabling study teams to achieve desired coverage levels. | Save time for CRAs and allow them to focus on what matters: patient enrollment, improved site performance, and more |
For your resource and records, please see a full recording of our May 23, 2018 webinar available here. Learn how we can support your RBM approach through our Medidata Edge Strategic Monitoring solution.