Medidata Blog
Assessing Opportunities for Risk-Based Monitoring in Emerging Global Regions (Part 3)
April 27, 2016
Many clinical R&D experts have expressed concern regarding quality and performance of investigative sites in economically emerging global regions, due to relative lack of GCP experience as well as language and cultural barriers. The concern has risen to the level of questioning whether risk-based monitoring can be safely applied to studies conducted in emerging regions. In the last of this 3-part video series, Medidata's Steve Young shares more compelling results from a quantitative analysis of site quality by global region that Medidata recently conducted, leveraging the vast operational metric data available in the Medidata Insights database. Check out the other videos in this series:
*For more from Steve on this topic, check out this recent Journal for Clinical Studies piece, "Is Risk-based Monitoring an Appropriate Methodology for Clinical Trials in Emerging Regions?" And stay tuned for the upcoming videos in this series.
More about Steve Young. You can also follow him on Twitter @SteveYoung99.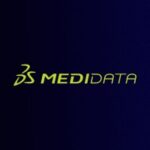 Medidata Solutions