Medidata Blog
Building and Accelerating Hope for Patients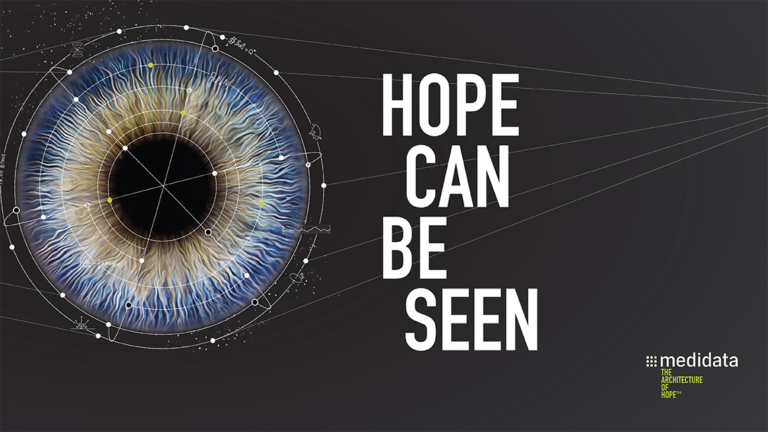 November 21, 2016
On November 30, Medidata will once again have the privilege of joining hundreds of industry movers and shakers at the prestigious Scrip Awards in London. Now in its 12th year, the Scrip Awards recognize both organizations and individuals who are driving meaningful change across the life sciences—from pioneering research to next-generation clinical trial tools.
Yet, better therapies aren't the product of a single person, nor of a single research team, program or company.
No matter your area of work in this ever-changing, multi-faceted sector, we all play a vital role in fulfilling our industry's most pressing goal: to create hope for patients through medical breakthroughs.
That's why, leading up to the Scrip Awards, we're embarking on a new social campaign to spotlight the importance of industry collaboration and connection in driving better patient care: #ArchitectOfHope.
For the next several weeks, we encourage you to share videos, pictures or good old-fashioned sound bites highlighting the work that your team is doing to drive a patient-centered approach to drug development. What makes your company or a leader in your company an #ArchitectOfHope? How are you helping to foster collaboration to drive better outcomes? What are you doing to change the status quo and pave the way for new paradigms in healthcare?
The pursuit of life-changing therapies is the reason our industry exists; it is why we each come to work every day, despite the many challenges and obstacles we face in the lab, at the site and beyond. Innovation thrives when we come together to create an integrated, disease-fighting powerhouse — one that combines cutting-edge science, inventive technology and data insights, and the desire to roll up our sleeves and get to work.
Should you wish to join the conversation, please share your content across social channels with the hashtag #ArchitectOfHope (alongside #ScripAwards).
We look forward to celebrating the ongoing work that you all do to bring hope to millions of patients and their families.