Medidata Blog
BYOD @ SCDM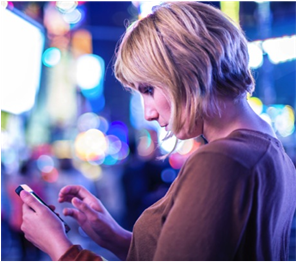 March 30, 2016
What happens in Vegas, stays in Vegas, right? Not in this case - too much great info to share!
Last week the Society of Clinical Data Management (SCDM) celebrated the 20th anniversary of their annual meeting where sponsors, clinical research organizations (CROs) and vendors came together to discuss the latest trends. This year's hot topics included electronic health records (EHR) integration, risk-based monitoring (RBM) techniques and patient bring-your-own-device (BYOD) for outcome reporting.
As a leader in BYOD with our Patient Cloud electronic patient-reported outcomes (ePRO) offering, this topic was of particular interest so we asked visitors to the Medidata booth to take a brief quiz about it. Forty people participated and the most interesting insights came from a question about the current barriers to broad-based adoption of BYOD. Everyone understands the advantages - they're crystal clear:
Convenience of capturing data on devices that are already part of patients' daily lives
Increase compliance with reminders integrated with our other day-to-day notifications
Reduce or eliminate special-purpose device costs
For many, however, concerns about BYOD remain. As a freeform question, we categorized the responses and here are the top three, in reverse order:
Availability of Smartphones
A number of responses expressed concern about the penetration of smartphones, particularly among certain segments of the population like the elderly. While we are rapidly approaching two billion smartphone users worldwide, many patients still do not have smartphones or comparable app-running devices. And, for many studies, adding BYOD as inclusion criteria is a wholly unattractive proposition.
For those patients, studies can still provide devices including widely available, off-the-shelf, inexpensive ones, like the iPod Touch.
As a reference point, 67 percent of companies now allow BYOD in the workplace but it is an option, not a requirement. Early adopters (including Medidata), saw the value and realized the benefits, many of which parallel the ones above: reduced turnaround times, greater convenience and flexibility for employees and overall better communication.
It's a win-win for sponsors and patients so allow BYOD and let's see where it takes us. As one of the presenters in the SCDM session said, "Invest in software, not devices".
Data Privacy/Security
In response to a question on this topic during the SCDM session, the moderator asked how many of us use banking apps on our phone. Wouldn't hackers be more interested in your bank account than your outcome assessment? Someone from the audience responded to the same question,
"I'm less concerned about the .001% of people interested in hacking a phone to get to someone's personal health data than I am about the 100 subjects that would use paper and just make stuff up."
As an industry, data privacy/security is and must continue to be a top priority but we also have to exercise reason. The following quote is from a recent Washington Post blog:
"The goal in health care is not to protect privacy, the goal is to save lives."
Ease of Use
The overwhelming concern, cited by 50 percent of respondents, was ease of use. Phrases like "keep it simple", "user-friendly" and "intuitive" appeared often.
This is one of the many reasons we chose to deliver Patient Cloud as a native app rather than via mobile web. Ease of use is a big reason the wide universe of apps, especially games, use this approach. According to research conducted by Nielsen, smartphone users spend 86 percent of their time using apps vs. mobile web.
The good news is the discipline of Design Thinking, which promotes design from an empathic point-of-view, is becoming widely accepted in life sciences as we focus more and more on the patient experience. If done right, apps can be easier to use than even the simplest modality, paper.
Studies using patient BYOD have already been completed and many are currently underway. The extraordinary value of BYOD will ensure it displaces older modalities faster than you can say "Let it ride!"
Viva Las Vegas!
*Guest blogger David McNierney is a product and solutions marketing director at Medidata. You can reach David by email or follow him on Twitter @davidmcnierney.
TWEET THIS:
Bring-your-own device (BYOD) was a hot topic at #SCDM14. So what are the current barriers to broad-based adoption? http://t.co/pH90iplkY7 — Medidata (@Medidata) October 10, 2014
Additional blog posts by David McNierney: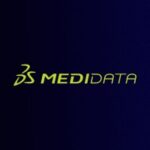 Medidata Solutions