Medidata Blog
Can a Clinical Data Repository Help Drive More Value from All of Your Clinical Data?
March 30, 2016
One challenge the life sciences industry currently faces is the lack of infrastructure to manage all the different types of clinical data available. With data in different systems, structures and formats, it makes it very difficult for users to access that data quickly for real-time insights, reporting and analysis. In this video, eClinical Solutions' Raj Indupuri shares his thoughts on the benefits of leveraging advanced technology to implement a cost-effective clinical data repository solution.
*Guest blogger Raj Indupuri is an executive vice president at eClinical Solutions, a Medidata Services and Technology Partner.
TWEET THIS:
How are you managing your #clinical data? Is using advanced technology to implement a data repository the answer? http://t.co/oHPUOoNF1l

— Medidata (@Medidata) August 13, 2014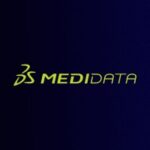 Medidata Solutions