Medidata Blog
Cardiac Care Innovation
April 01, 2016
It's been said that nobody makes a decision to go into health care because they like to perform data entry and transcription. In early 2008, Randy Spaulding, CEO and founder of Spaulding Clinical, conveyed to me a vision that included executing paperless Phase I studies. In the same way that hospitals and clinics were embracing electronic health records, Randy had a strong desire to improve data quality in clinical trials through the use of information technology.
Fast forward to 2011. After helping to lead the effort in realizing Randy's vision, the company introduced a handheld 12-lead electrocardiograph (ECG) that was to be used for later-phase research. The new challenge was now in finding a way to extend the work done in the Spaulding Clinical Phase I unit globally for use in later phase clinical trials.
Phase I trials are fairly self-contained. We have traditionally had fine-grained control over the systems used and the computational environments used. Later phase trials introduce an array of challenges in the collection and management of data. Fortunately for Spaulding Clinical, our device doesn't have a user interface built-in hardware and we're able to do more agile things with software. Thus, our solution is much more malleable than traditional ECG devices and we're able to build custom integrations, allowing our system to integrate with the most critical components in later phase trials. We're delighted in the way we've been able to leverage Medidata's Rave Web Services as part of the Medidata Clinical Cloud to allow our 12-lead ECG system to work natively in a site's clinical research workflow when using Rave. The Rave APIs have allowed us to build in multifaceted integrations that not only eliminate the possibility for data transcription errors but also completely streamline subject demographic management. Our conversation continues in the video above. Check it out!
Guest blogger Brock Heinz is the engineering and innovation lead at Spaulding Clinical. You can reach Brock by email or follow him on Twitter @Brock_Heinz.
Randy Spaulding is the founder and CEO of Spaulding Clinical. Follow them on Twitter@SpauldingCRS.
Joe Dustin is a senior business consultant at Medidata Solutions. You can reach Joe by email or connect with him on Twitter @eClinical.
*Join us in Florence, Italy October 14-16 for the sixth annual European Medidata User Group (E-MUG) conference, hosted by Menarini. Spaulding Clinical will present, "Reclaiming 'Electronic Data Capture' with Web Services and Medical Device Integration." Take advantage of our early bird special and get €100 off registration!
*Be sure to follow the E-MUG13 conversation on Twitter (@Medidata, #EMUG13)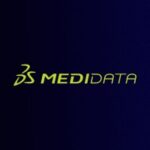 Medidata Solutions